Quavo Reveals Plans To Finish Unreleased Pop Smoke Collaborations
The Migos member previously confirmed that he was working with the late rapper prior to his death.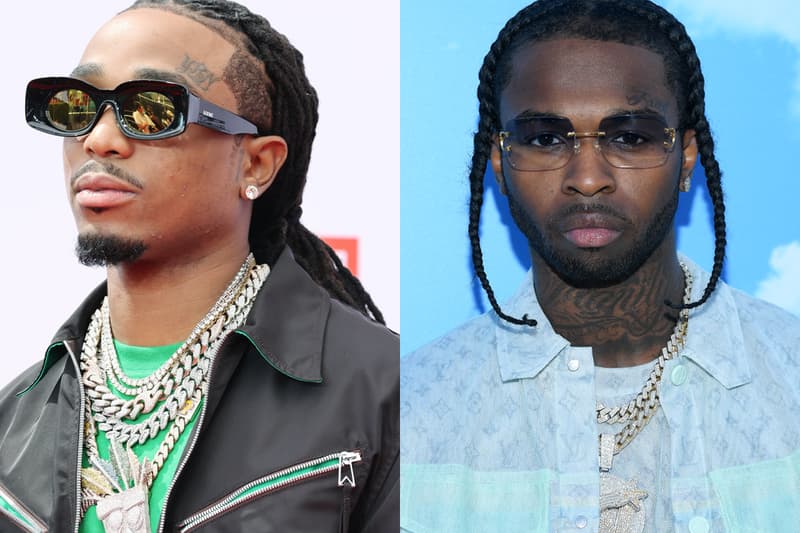 Migos' Quavo has revealed that he was in fact working with Pop Smoke prior to his untimely death. The tracks are currently unfinished, but the artist has plans to complete the songs and release them in the near future.
NME recently spoke to Quavo and he shared tidbits about working with Pop Smoke stating, "He was a very quick learner who always wanted to learn and soak it up. We developed a good bond. We were meant to do an album together called 'Huncho and The Woo'." Quavo reassures fans, "We're still going to use [those songs] and drop them. We had started working on it in London with DJ Mustard."
The new Migos album, Culture III also features another late rapper, Juice WRLD. Offset comments on working with Juice sharing, "He did a few songs and he has the same passion as us in music. He goes straight in there and doesn't like to play around in the studio. Off the top like he is, he lets it come to him but he's a great artist man. Bro was hard."
There is currently no word yet on when Quavo plans to drop his collaboration with Pop Smoke.
Elsewhere in music, Kilo Ali has sued NLE Choppa for copyright infringement.