JUUL To Pay North Carolina $40 Million USD To Settle Vaping Lawsuit
The lawsuit allegedly claimed that JUUL specifically designs and markets its products to young people.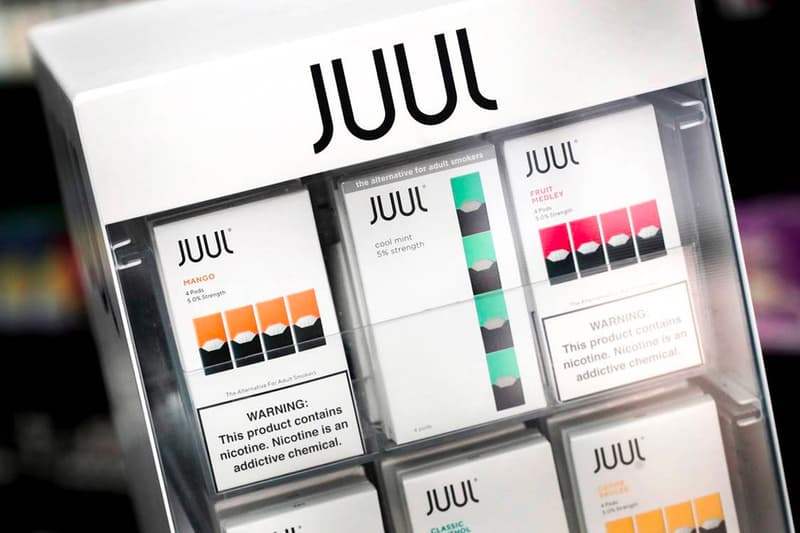 Electronic cigarette company JUUL has officially agreed to pay the state of North Carolina $40 million USD to settle a lawsuit that has allegedly claimed that it specifically designs and markets its products to young people. JUUL is also under fire for misinformation regarding the dangers of nicotine.
According to the New York Times, Josh Stein, the North Carolina Attorney General who initially filed the lawsuit back in May 2019, announced the settlement earlier this week. The company has vehemently denied that it targets younger individuals and is not amongst those who perpetuate the growing addiction to e-cigarette products. Stein said, "For years Juul targeted young people, including teens, with highly addictive e-cigarettes. It lit the spark and fanned the flames of a vaping epidemic among our children—one that you can see in any high school in North Carolina."
The terms of the settlement see JUUL only able to sell its products behind counters in North Carolina. There must also be a third-party age verification system that is implemented from online sales. Furthermore, underage teenage "mystery shoppers" are expected to be sent to 1,000 stores each year to see if shopowners will be selling the JUUL products to underage people. The company is also forbidden to utilize models younger than 35 for their ads and ad placement near schools is completely barred.
JUUL has had similar lawsuits against them in other states including California, New York and Massachusetts. In a majority of these cases, the courts have alleged that the JUUL products were advertised as an alternative to traditional cigarettes that help those kick the habit of smoking.
In case you missed it, Facebook is now valued at $1 trillion USD.