'Dragon Quest' and 'Evangelion' Expected To Be Part of Tokyo Olympics Opening Ceremony
People catch pieces of rehearsals.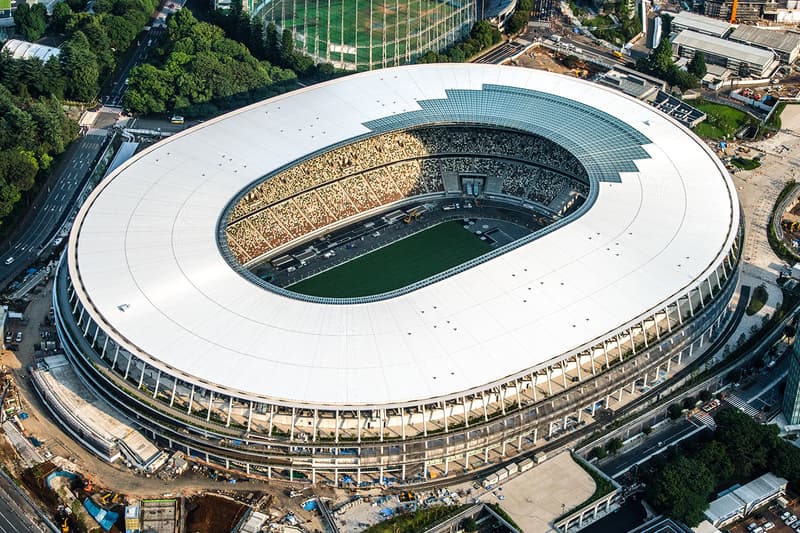 As the postponed 2021 Tokyo Olympics near, we are now learning about potential elements of the highly-anticipated opening ceremony. Rumors have already pointed towards performances from idol groups, J-rock bands and J-pop icons but new accounts point towards some interesting video game and anime displays.
Set to be held at the Japan National Stadium located in downtown Tokyo, organizers have been holding rehearsals for the grand event that will set off the games. Those passing by the open-top stadium that fortunately caught parts of the rehearsals are now noting that the iconic theme from Square Enix's Dragon Quest role-playing video game series. While others claim to hear "Tsubasa wo Kudasai," originally written in 1970, the track has taken on a new life thanks to its usage in 2009's Evangelion: 2.0 You Can (Not) Advance feature film.
Amidst the excitement online, some people on the Internet are noting that the songs heard could simply be placeholders used to test the audio equipment in the stadium.
6/27 #高橋由美子 日本青年館ホールライブの帰りに #国立競技場 通ったら #ドラクエ のテーマが漏れてた…
リオ五輪閉会式の #マリオ に続いてサブカルゲームコーナーがあるのか東京オリンピック開会式?️#Tokyo2020 #オリンピック pic.twitter.com/pswBAjfkbn

— 新橋テツロウ(偽じゃんけんマスター) (@a_la_nozo) June 28, 2021
In case you missed it, Scottie Pippen claims that Phil Jackson is a racist.