Pharrell Recalls Heartbreaking Funeral of Cousin Who Was Shot by Police
"It was bittersweet. The way he died was bitter. Where he is right now is sweet."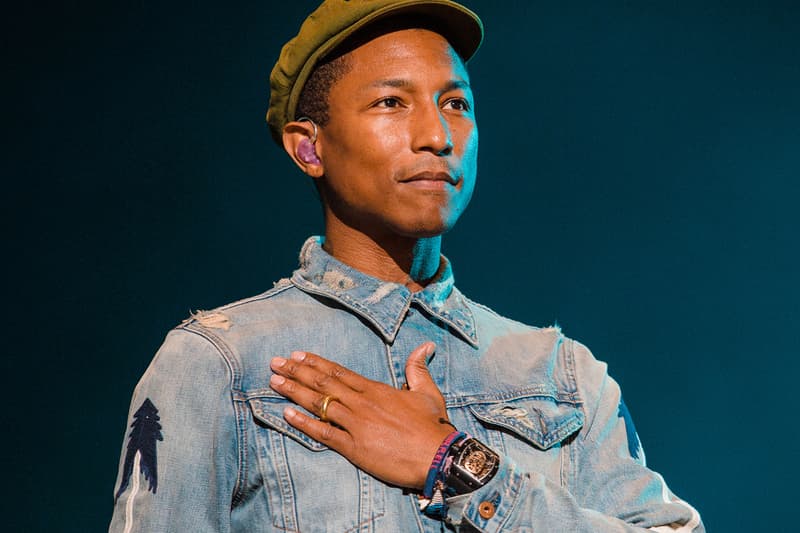 Pharrell took a moment to remember his late cousin Donovan Lynch, who was shot and killed by police in Virginia Beach earlier this March.
In his Town & Country Magazine cover story, the artist recalled Lynch's heartbreaking funeral that happened on his birthday, revealing that he was so "choked with emotion" that he couldn't even say his speech. "It was bittersweet. The way he died was bitter. Where he is right now is sweet," Pharrell said. "I wasn't able to deliver the speech with the fire and intention I wanted because I was just choked with emotion. It's not just the loss of life. It's also the cause of the loss of life. And it's a much larger problem, you know?"
He further touched on what it's like being a Black person in America, explaining "you immediately feel a much heavier gravity." He stated, "The gravity is one that we see in our rules and regulations and laws. We see it in the lack of options. We see it in what we're fed, what is marketed to us. We see it in broken educational systems."
Pharrell continued, "Knowing that if Donovan had been white he wouldn't have gotten shot multiple times and left in the street for an inhumane amount of time, 'til the next morning, no gun in hand—that's gravity. The race of the officer doesn't pertain to the conversation, because if Donovan had been white they would have never shot him like that. So there is gravity. And there, too, is hope that things will change."
Lynch was one of two people killed in three individual incidents across Virginia Beach on March 26. Police chief Paul Neudigate previously stated that Lynch, who was only 25 years old, was shot dead by a police officer when they were "investigating the original shootings and shots were fired nearby." The police statement claimed that Lynch was in possession of a handgun, however the body cam on the office who killed him was turned off "for unknown reasons."
"The loss of these lives is a tragedy beyond measure. My cousin Donovon was killed during the shootings. He was a bright light and someone who always showed up for others," Pharrell wrote on Instagram, also sharing a picture of his late cousin. "It is critical my family and the other victims' families get the transparency, honesty and justice they deserve. Virginia Beach is the epitome of hope and tenacity and, as a community, we will get through this and come out even stronger."
Elsewhere in music, watch J. Cole's "p u n c h i n ' . t h e . c l o c k" visual.