Tesla Stocks Dip Amid 46% Decline in Sales in China
Shanghai's Gigafactory can produce 500,000 a year but only 9,800 were ordered in May.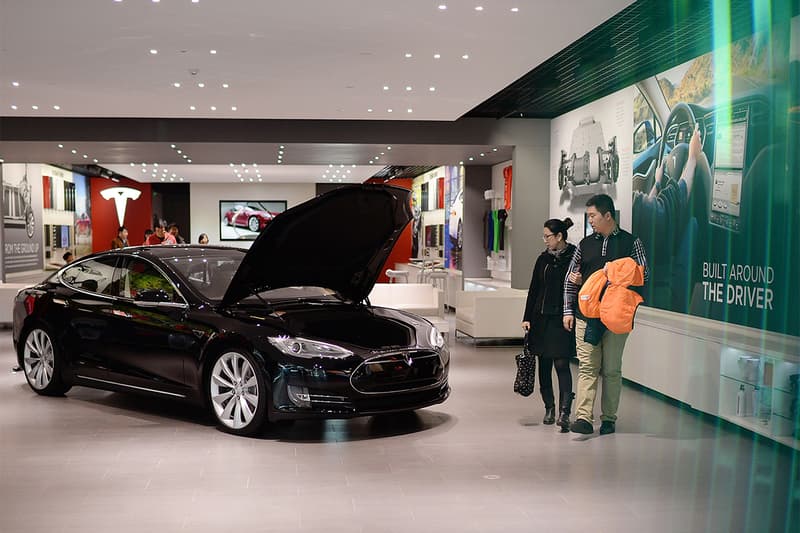 Tesla share prices have taken a dip on Thursday (June 4) following a sharp decline in sales in China over the month of May.
Stocks for the electric vehicle maker dropped by five percent after reports surfaced indicating that the monthly net orders in China have declined from 18,000 in April to just 9,800 in May, marking an almost 46 percent reduction. In comparison, Tesla's Gigafactory in China is capable of producing up to 500,000 vehicles a year for the Asia region.
The recent drop in sales can be largely attributed to the automaker's ongoing troubles in China, which include various safety investigations by regulators and recalls. The company is also facing public backlash after numerous high-profile crashes, quality control issues as well as price hikes in the country.
In an email to CNBC, JL Warren Capital CEO Junheng Li said that the public relations troubles Tesla has have concrete effects on orders: "We see a definitive material impact on Tesla branding, orders and deliveries for future months, although it's hard to quantify exactly to what extent the declining demand is driven by concerns on Tesla's safety features, or rising competition especially from Chinese automakers."
Elsewhere in the automotive industry, the Daymak Spiritus will be the world's first crypto-mining electric car.