Nike SB Announces Parra-Designed Skateboard Federation Kits for the Tokyo Olympic Games
The USA, Japan, Brazil and France have all received unique, colorful uniforms.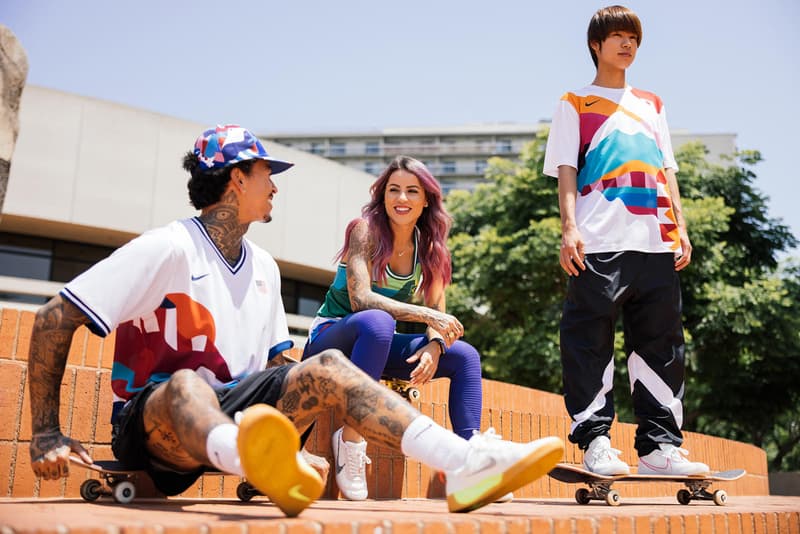 1 of 9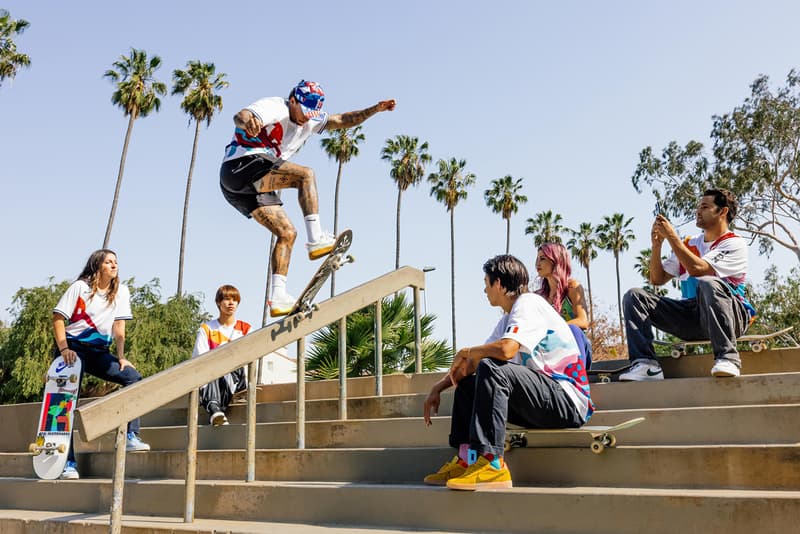 2 of 9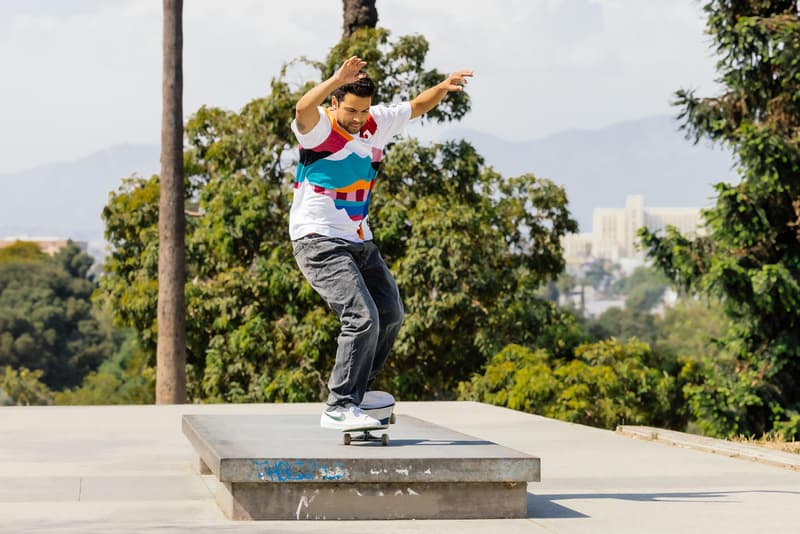 3 of 9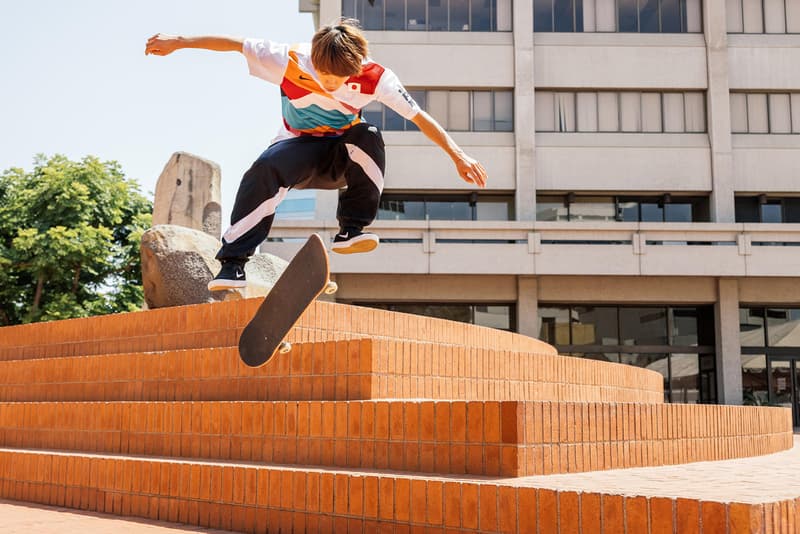 4 of 9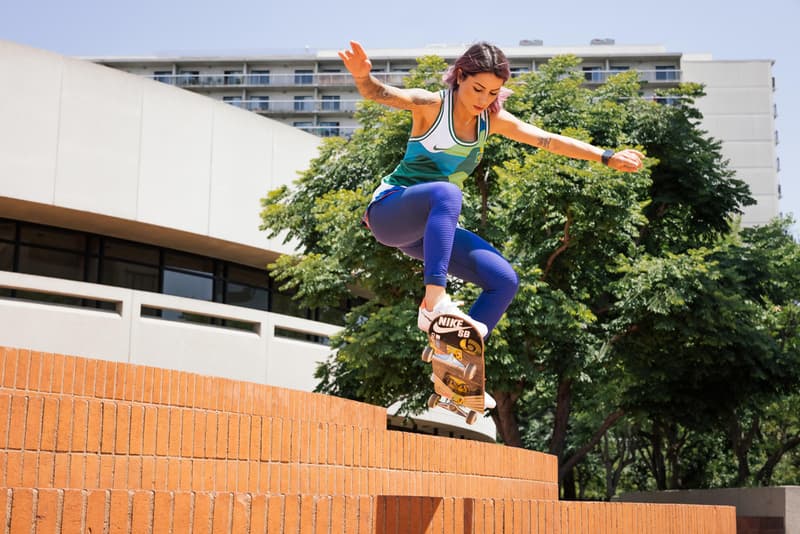 5 of 9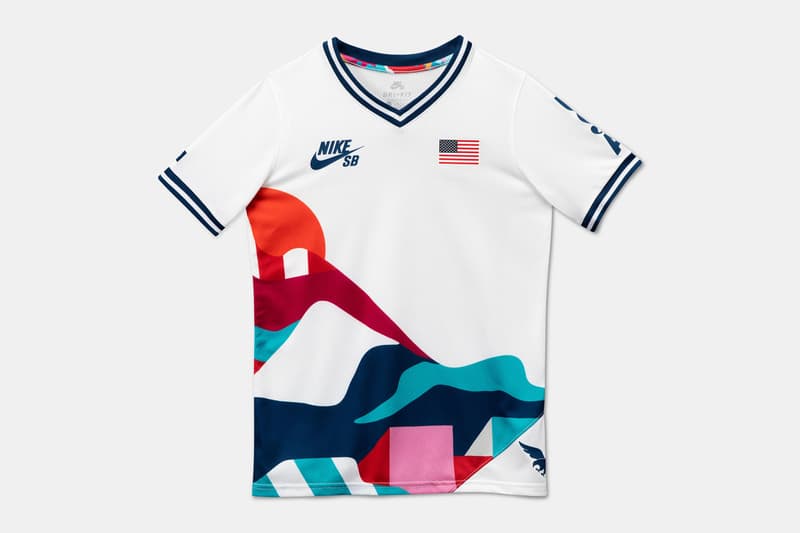 6 of 9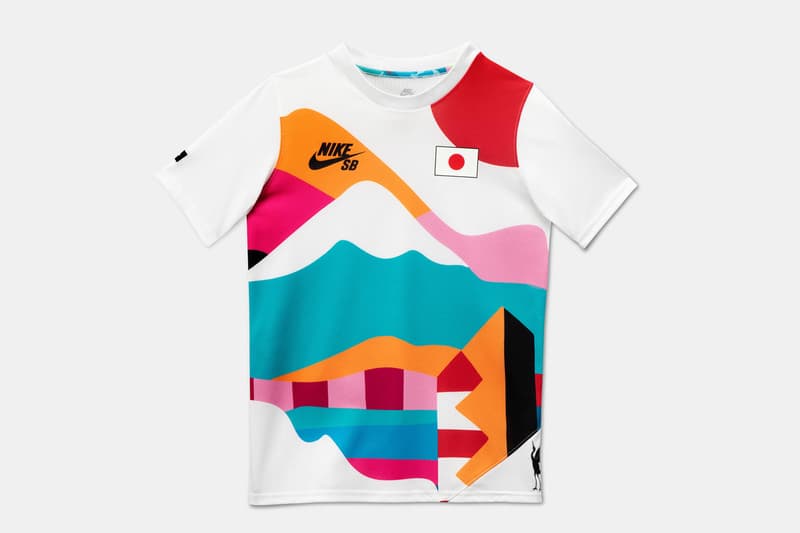 7 of 9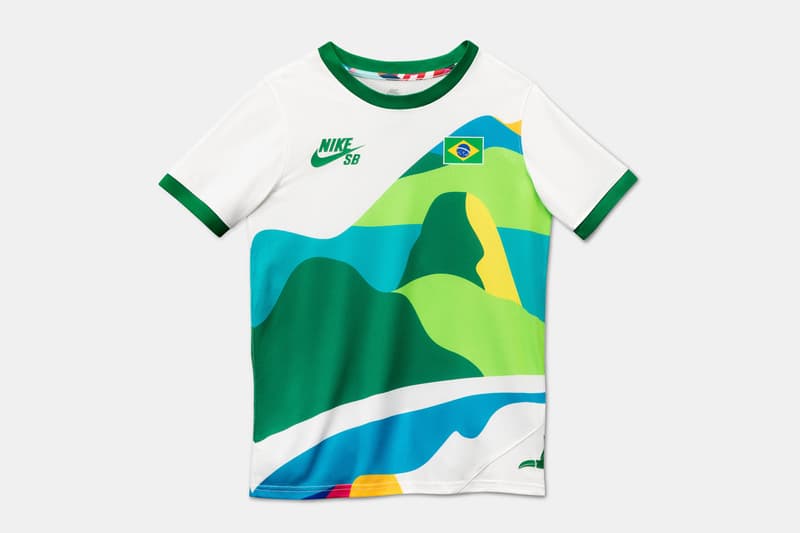 8 of 9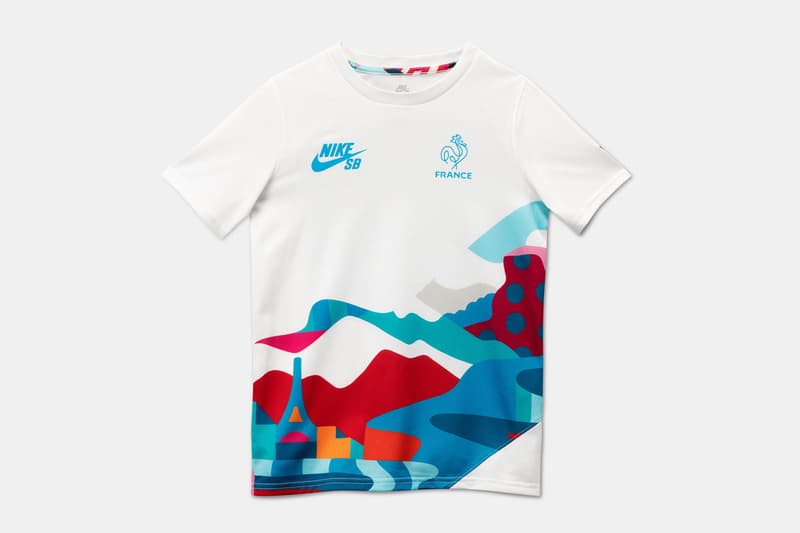 9 of 9
It's full steam ahead to the start of the Tokyo Olympic Games this July, and Nike's skate-focused Nike SB sub-label has just revealed federation kits for four countries: the USA, Japan, Brazil and France, all designed by famous artist and former professional skateboarder Piet Parra. As the Tokyo Games marks the first time skateboarding will be recognized as an Olympic event, it's a monuments occasion for the skaters and the Swoosh alike — so each federation (or country)'s kit is rife with special details.
Inspired by Japanese art and the rich scenery that's often found in it, each of the four kits supplies a special Pantone color scheme, and was originally inspired by a sport that's popular in its respective country. The USA uses rich navy and red with cool aqua blue, Japan brings pink, orange and red to contrast with its own aqua blue, Brazil offers a unique palette of blues, greens and yellows and France offers its own mix of blue, red orange and pink. There's also a bird associated with each country directly above the left side of each kit's bottom hem.
"When we talked to Piet about the designs, we asked him, 'Take what's happening in Tokyo out of the picture for a second; if you were to make a kit on your own, what would it be?'" said Donavan Harris, Nike's design lead for the kits. From a technical standpoint, each kit boasts a special woven yarn that's designed to not stick to the rider's skin, ensuring they stay cool in the scorching Tokyo sun.
Look for these Nike SB Olmypic skateboarding kits to debut in July at the Tokyo Games on skaters like Nyjah Huston, Yuto Horigome and Leticia Bufoni before a summertime release on the Nike webstore.
Elsewhere in the world of skate, Nyjah Huston has debuted his own skate deck line dubbed Disorder Skateboards.