Top 5 Current Active NBA Single-Game Playoff Scorers
Spotlighting a new entry by Damian Lillard.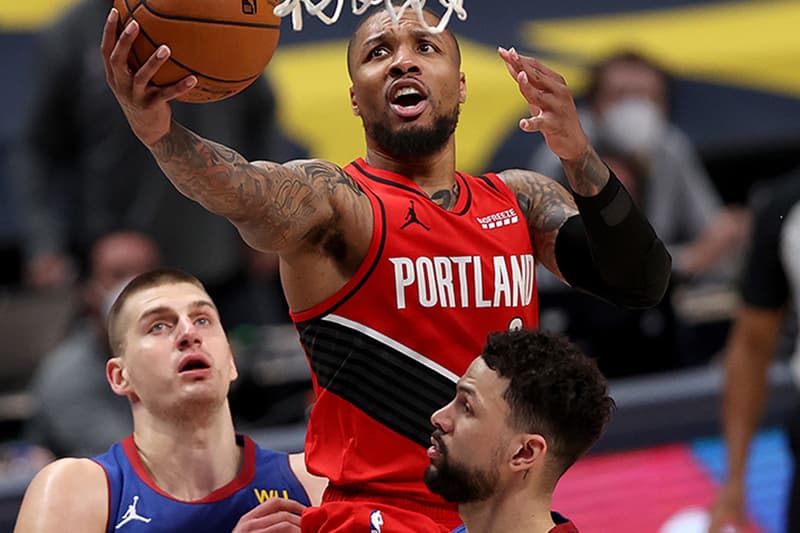 On Tuesday night's game against the Denver Nuggets, Portland Trail Blazers' Damian Lillard had jaws dropping as he drilled in a game-high of 55 points on 17-of-24 shooting from the field along with 10 assists and banking 12 3-pointers, putting him in second place on the NBA's current active players' single-game playoff scoring leader board.
With a total of 55 points in a single playoff game, Lillard checks in at number 7 on the all-time list, joining the ranks of Michael Jordan (63 points), Elgin Baylor (61 points) and Wilt Chamberlain (56 points), to name a few.
Here are the NBA's top 5 current active single-game playoff scorers.
In the 2020 Playoffs, Donovan Mitchel showed out with a mad record of 57 points in the first game against the Denver Nuggets, while also draining in 51 points in the fourth games of the series. The Utah Jazz guard became the third player in NBA Playoff history to book in multiple 50-point games in a single series, putting him at third on the all-time list of single-game playoff scoring leaders below Jordan and Baylor.
Despite coming out of a double-overtime loss with the Nuggets winning 147-140 as they get a 3-2 series edge in the 2021 Playoffs, Damian Lillard wiped the floor with an NBA playoff record of 3-pointers as he carried the Portland Trail Blazers. With his scintillating efforts, he set and broke multiple franchise and NBA records, as he became the first NBA player in playoff history to score 55 points and grab double-digit assists, surpassing Isaiah Thomas on the list and joining Allen Iverson who also claimed the same number of points in 2003.
Back in 2017, Isiah Thomas capped in 53 points in the Boston Celtics' 129-119 win over the Washington Wizards in a thrilling overtime Eastern Conference semifinals game, breaking franchise records with the second-most points ever scored in a postseason game. The current New Orleans Pelicans point guard jumped over Russell Westbrook on the list, sitting next to Jerry West and Chamberlain on the all-time list.
Russell Westbrook set a record in franchise playoff scoring books with the most points scored in a postseason triple-double by registering 50 points with 13 assists and 10 rebounds in a 113-110 overtime victory over the Phoenix Suns back in 2016. This was the first 50-point triple-double since Kareem Abdul-Jabbar's in 1975. Westbrook is met with Ray Allen and Lebron James on the all-time list with the same number of points.
To kick off the NBA Finals in 2018 against the Golden State Warriors, Lebron James put on a show as he shot down 51 points, shooting 19-of-32 from the field and 10-of-11 from the foul line. The King threw in 8 rebounds, 8 assists, a steal and a block in there for good measure. In spite of his great performance, the Cleveland Cavaliers took home an upset loss of 124-114 in overtime.
For more sports news, which NBA team has the most die-hard celebrity fan?