MTV VMAs Will Return to New York City With Live Audience
At Brooklyn's Barclays Center, where the show's 2020 edition was originally supposed to take place.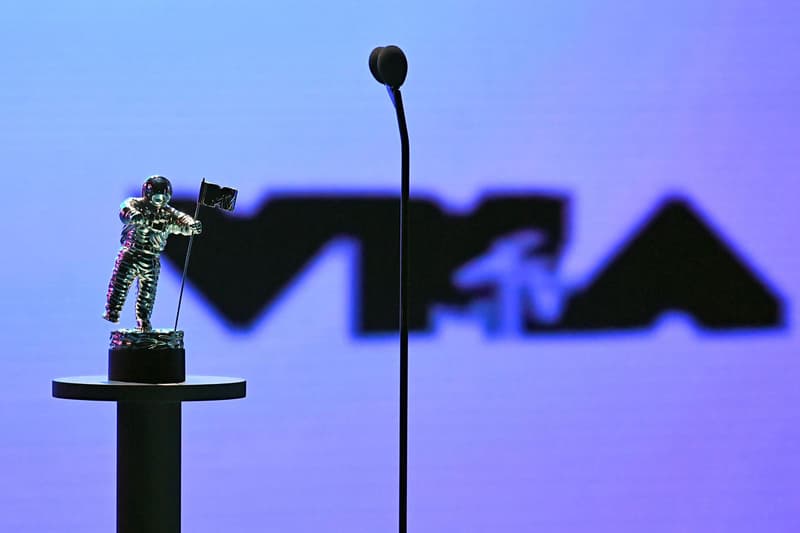 The 2021 MTV Video Music Awards will return to New York City on Sunday, September 12, at the Barclays Center in Brooklyn with a live audience.
The Barclays Center, which hosted the annual awards show in 2013, was originally set to house the 2020 VMAs, but the team behind the show was forced to remap production in various isolated locations across New York City due to the pandemic.
In preparation for the 2021 edition, MTV told Rolling Stone, "The health and safety of artists, fans, staff and partners remain the number one priority, and MTV and Barclays Center are working closely with state and local officials to implement best practices in order to safely bring together music fans from around the globe."
The venue's current safety guidelines require non-vaccinated guests to wear masks at all times except while eating and ask vaccinated patrons to wear masks except when seated in vaccinated-only seating sections. Barclays Center also ensures that seats are socially distanced in non-vaccinated sections. More updates regarding specific guidelines for the VMAs will be announced as the show approaches.
In tandem with its live audience announcement, MTV has also shared a new partnership with 9/11 Day — the non-profit organization that started and leads the September 11 National Day of Service and Remembrance — to host a series of service-oriented activities and encourage participation in service across the country in the week leading up to the show.
In anticipation for this year's presentation, take a look back at the winners from the 2020 MTV VMAs.