doublet Displays Its Playful SS22 Collection at An Organic Farm
Sustainability meets punk.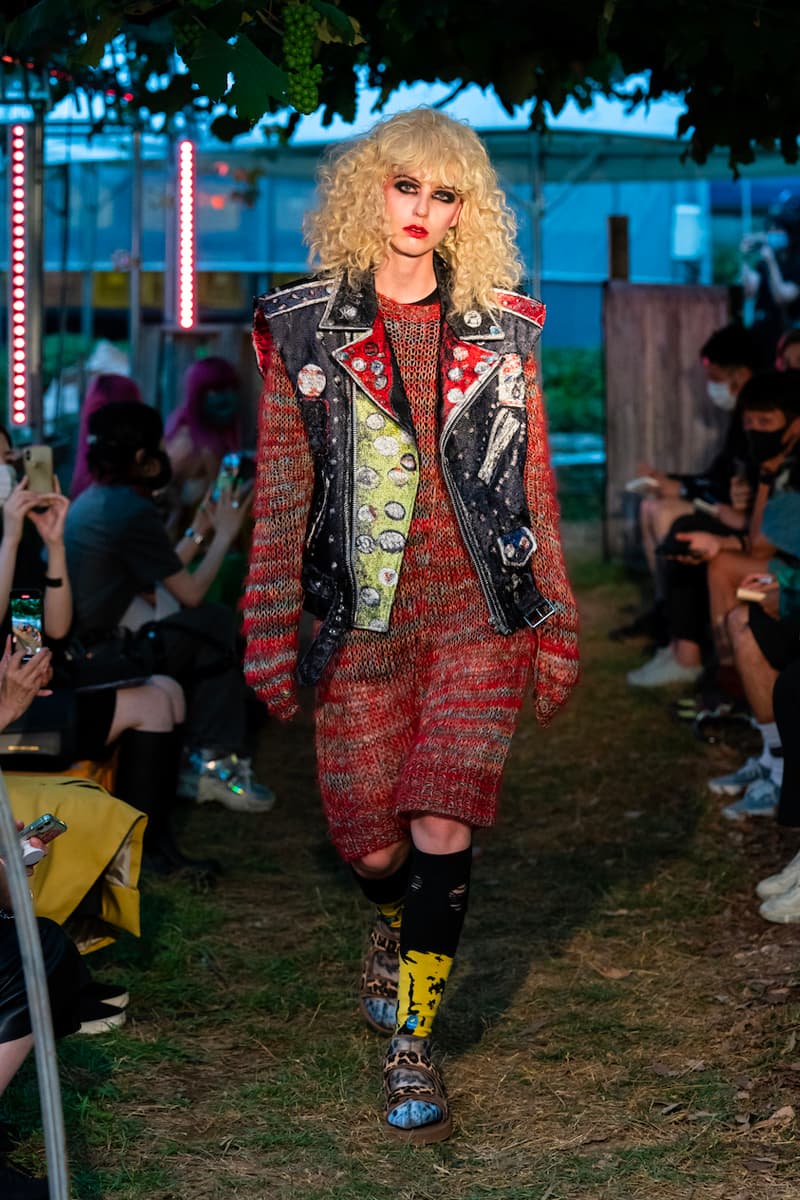 1 of 25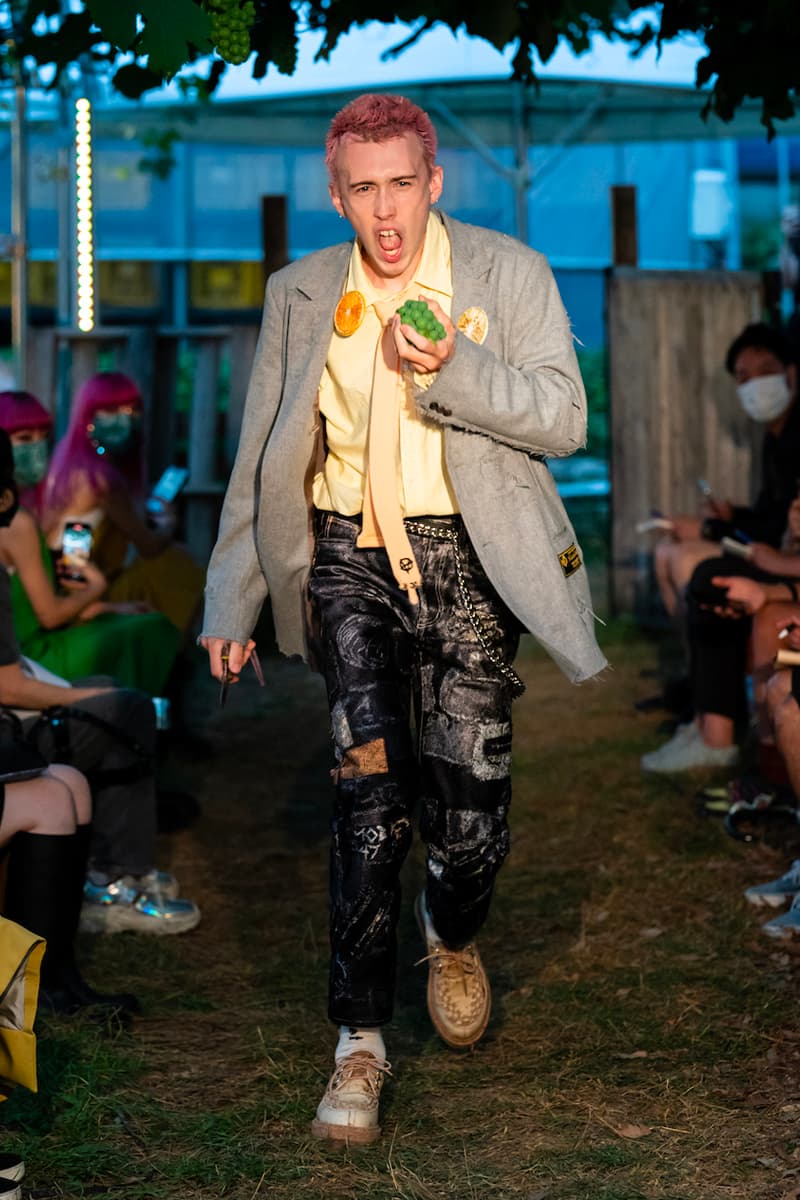 2 of 25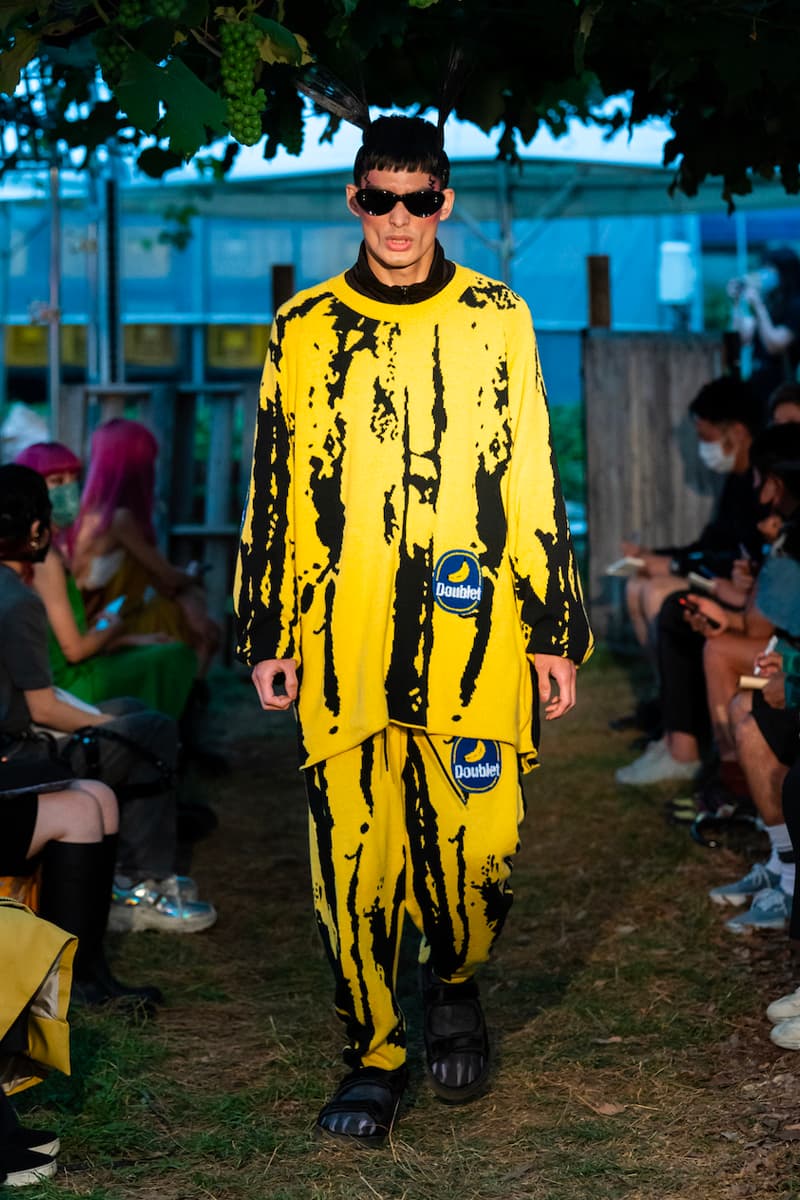 3 of 25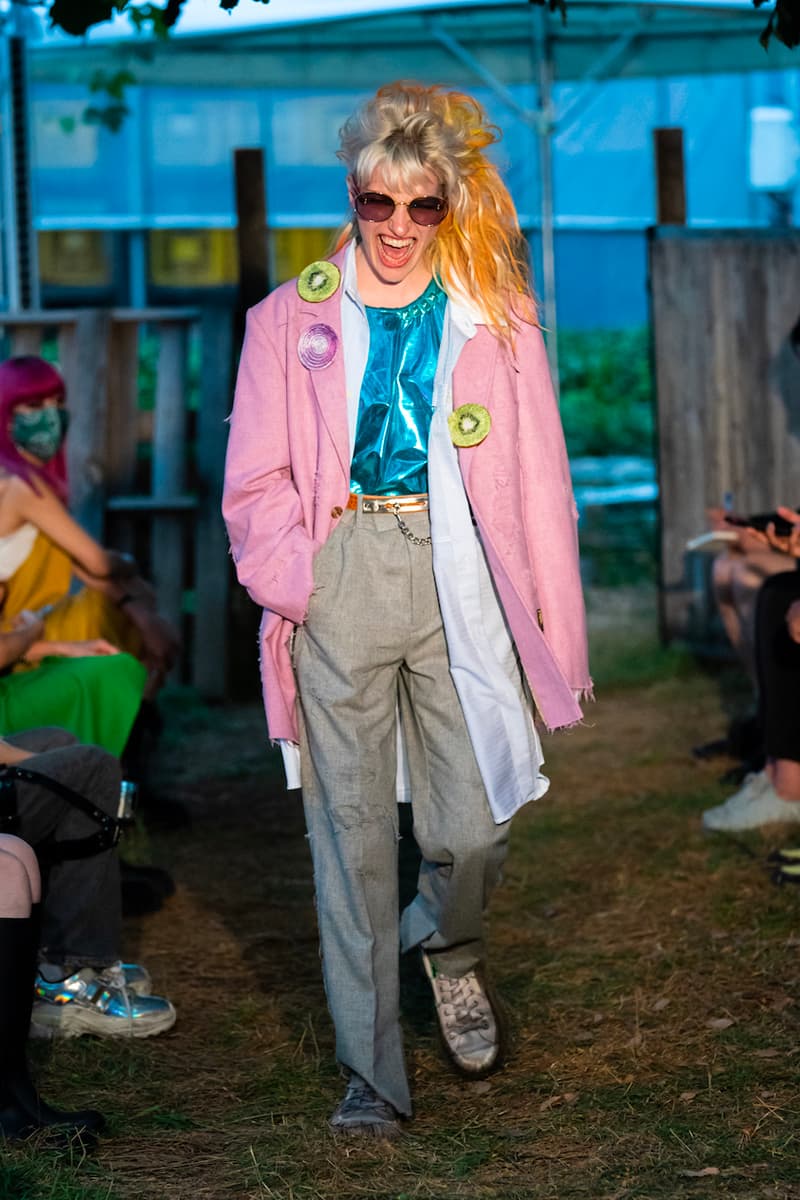 4 of 25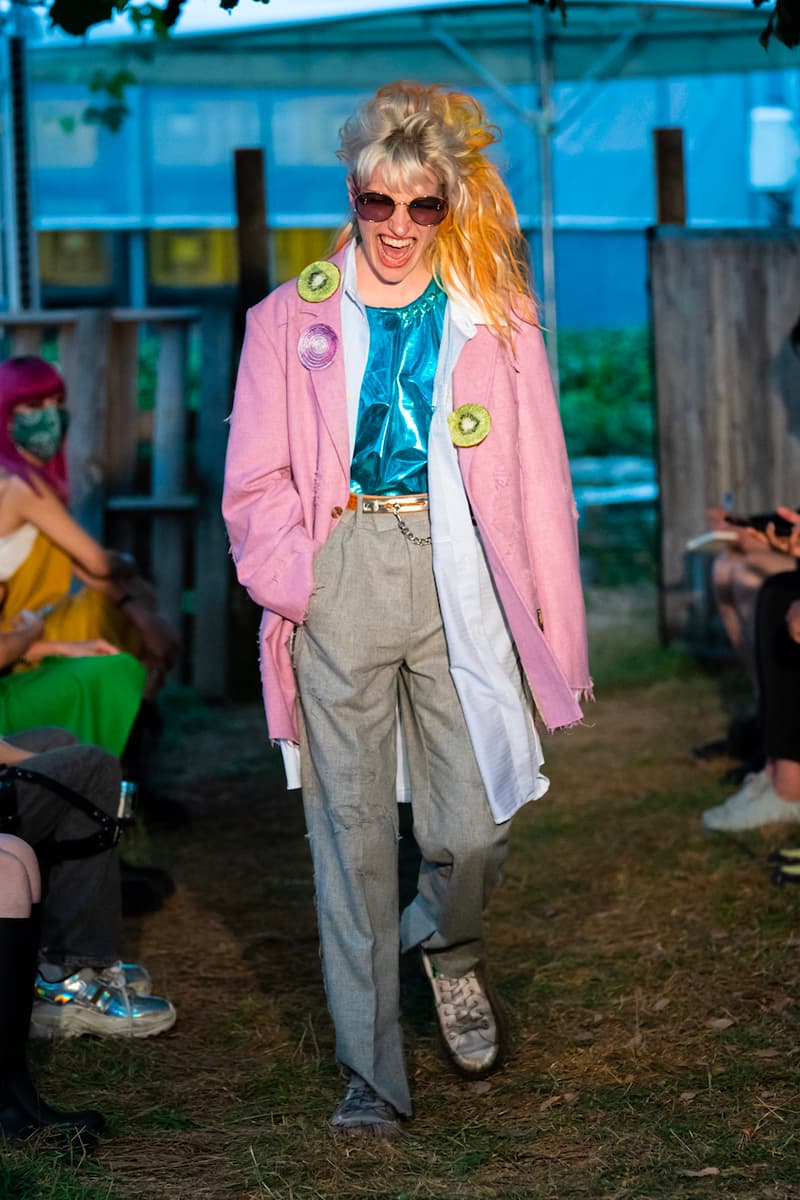 5 of 25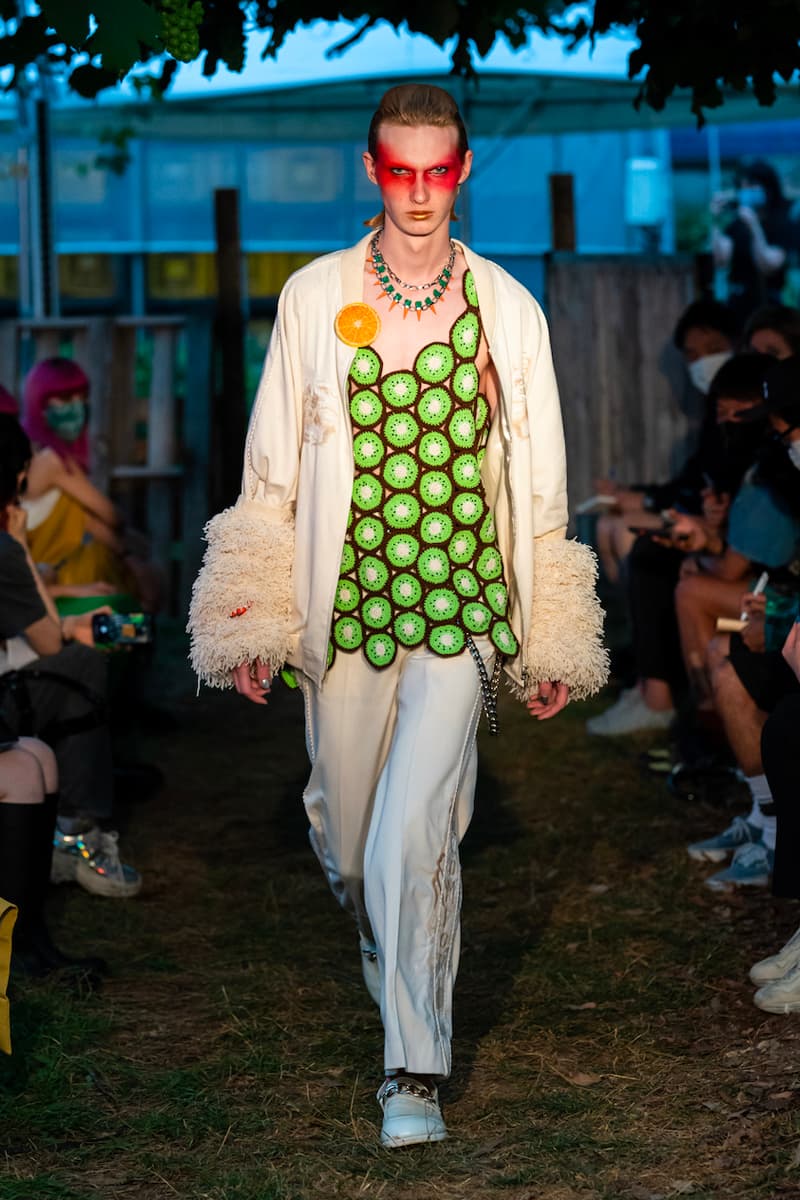 6 of 25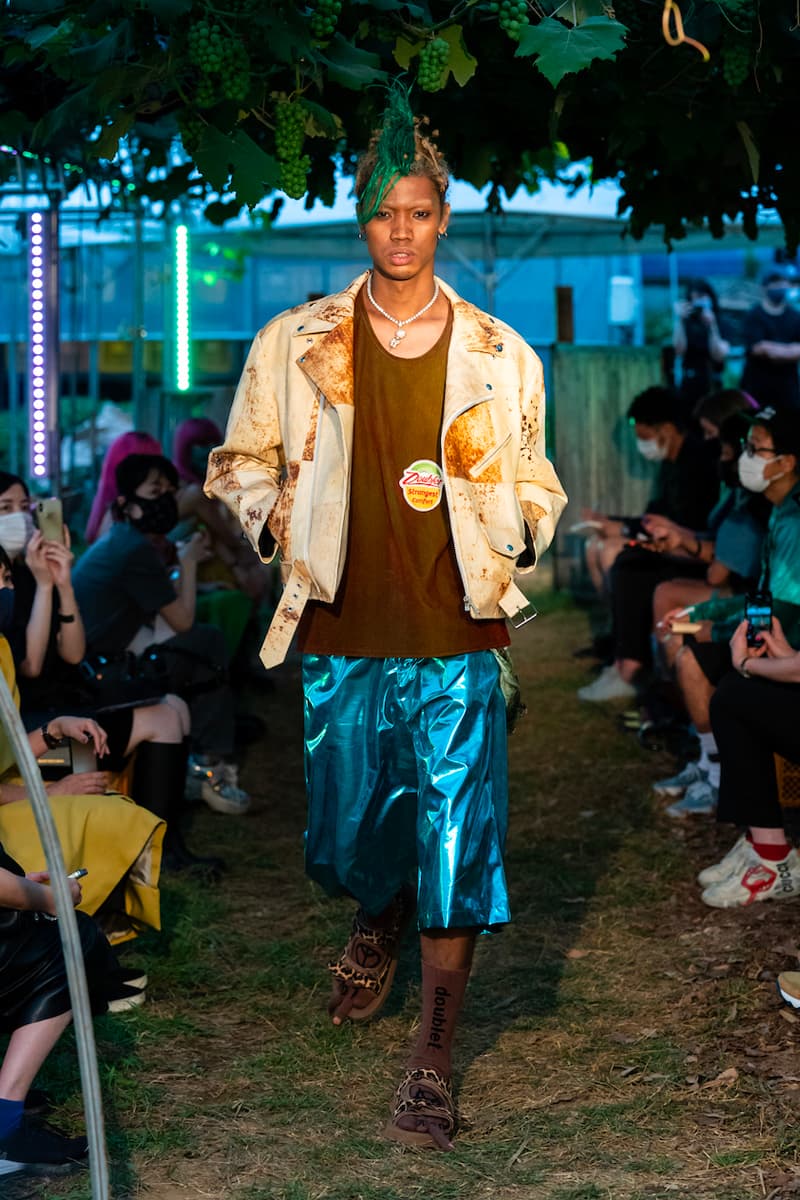 7 of 25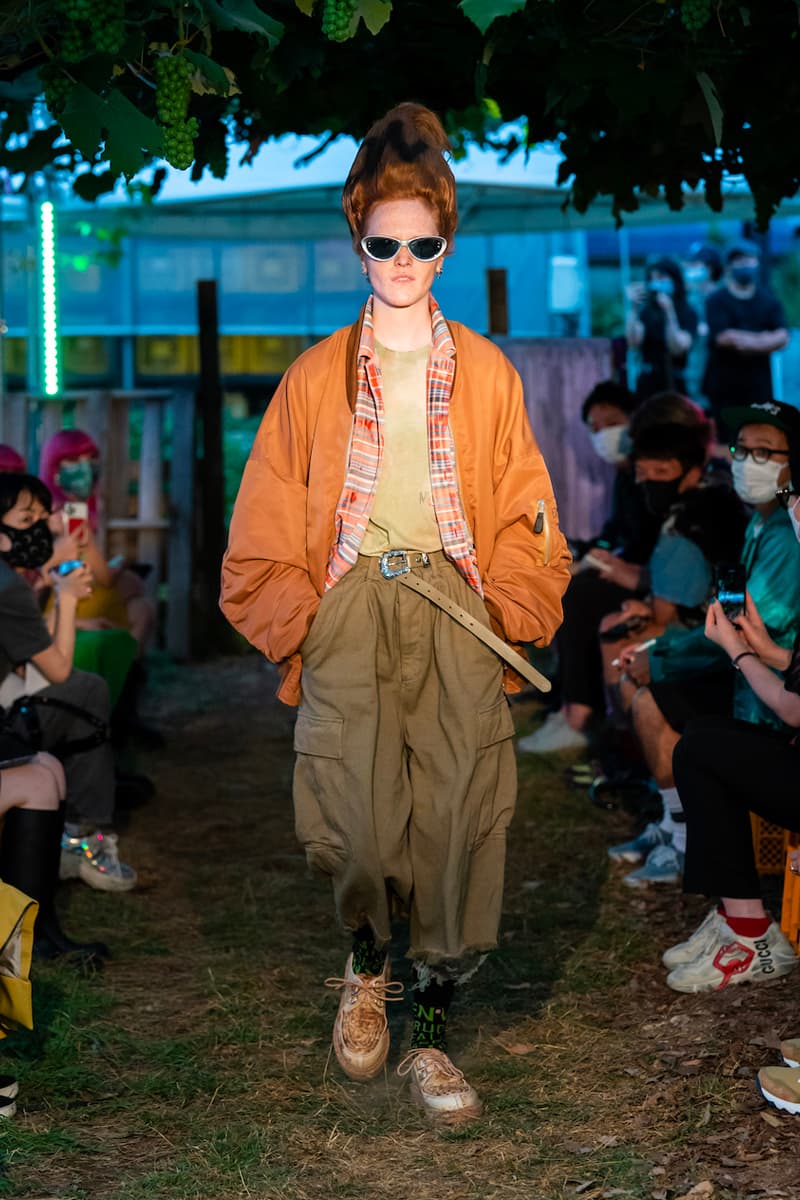 8 of 25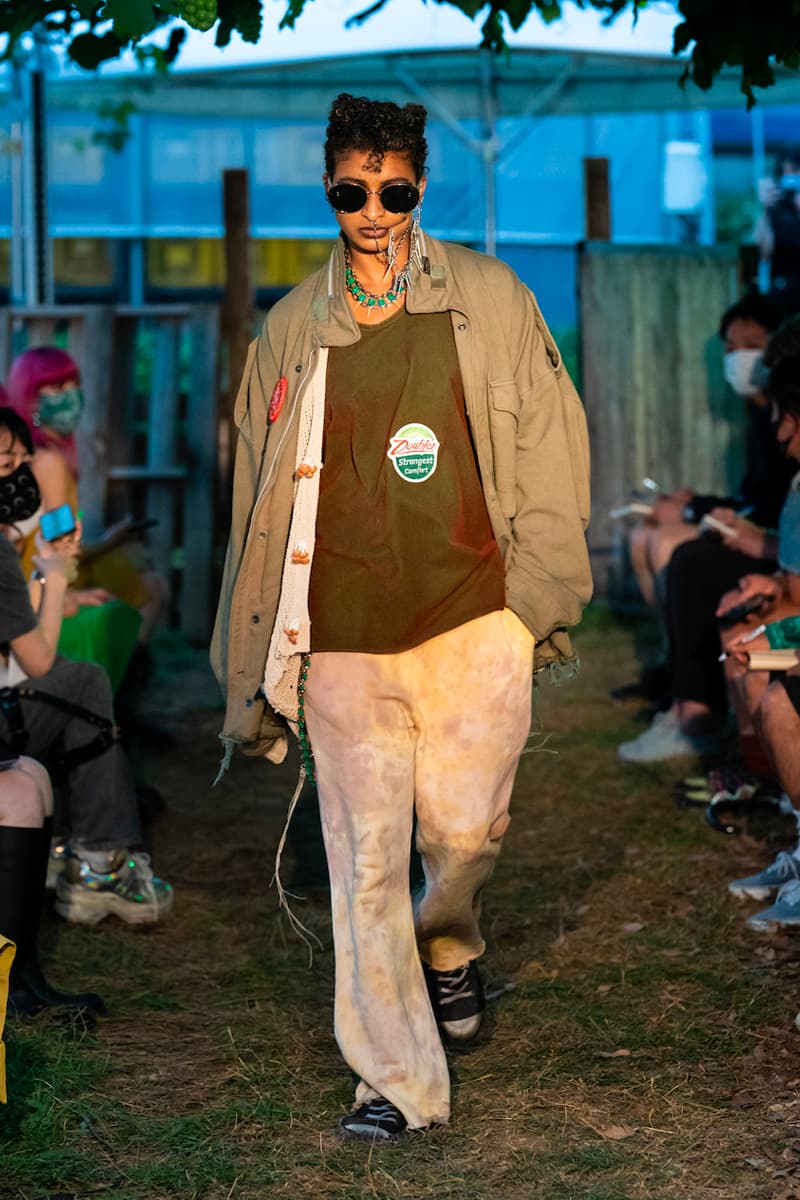 9 of 25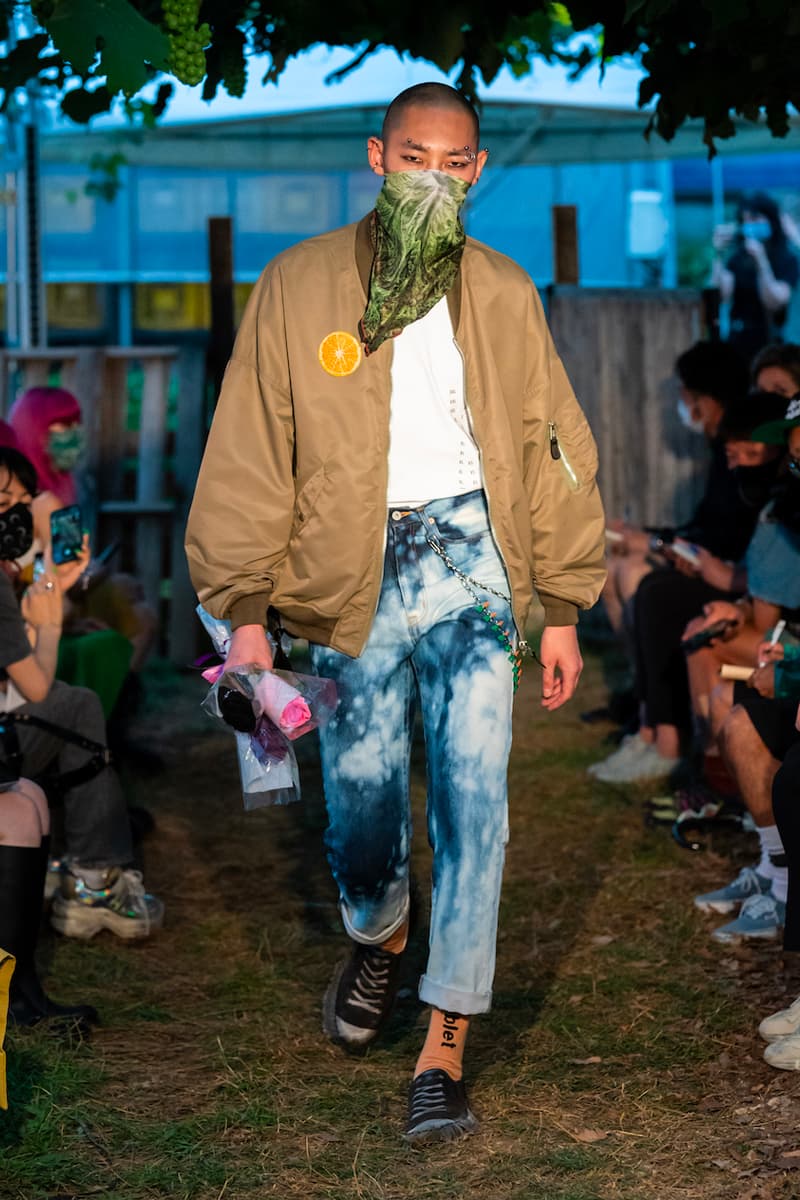 10 of 25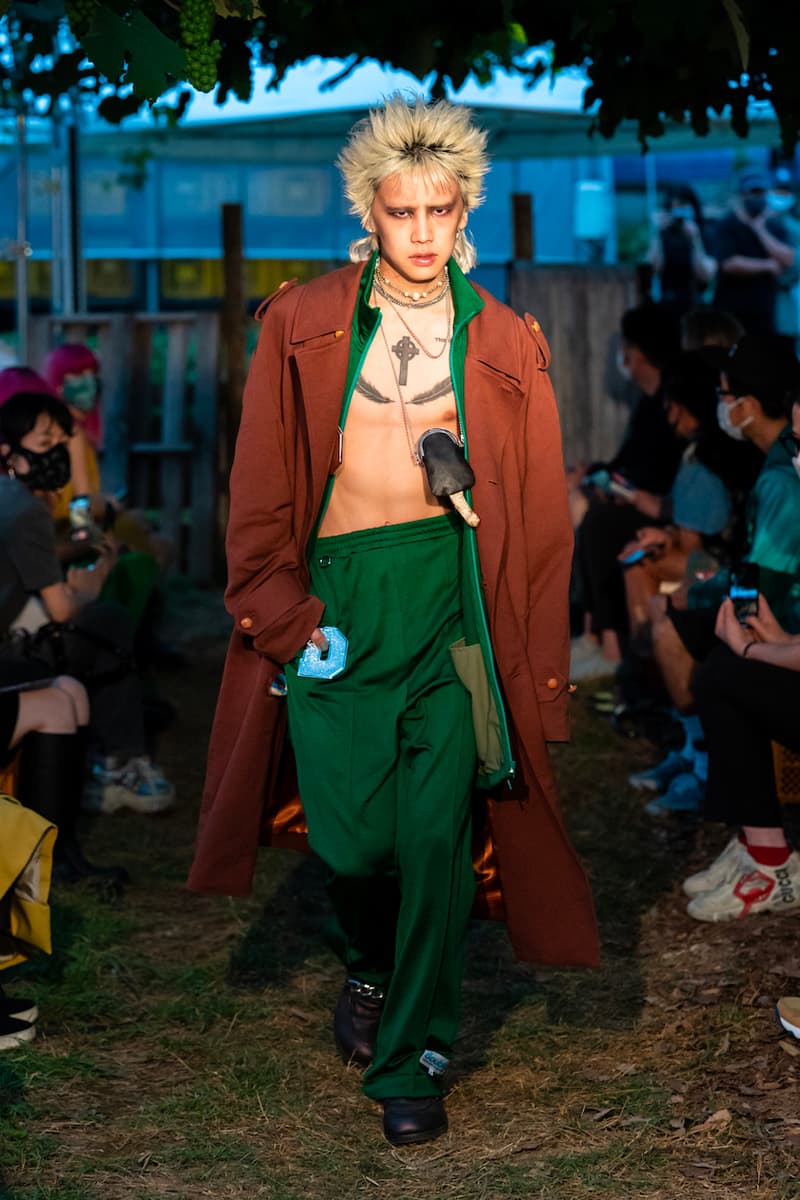 11 of 25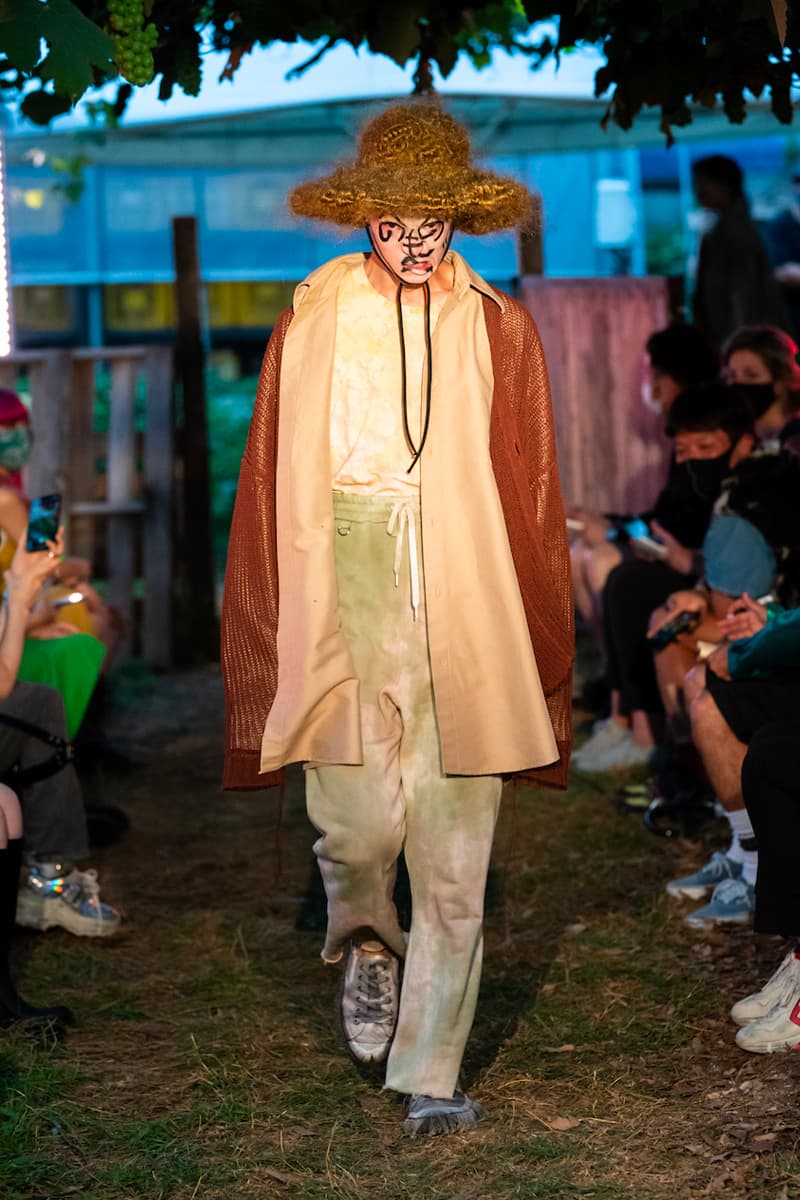 12 of 25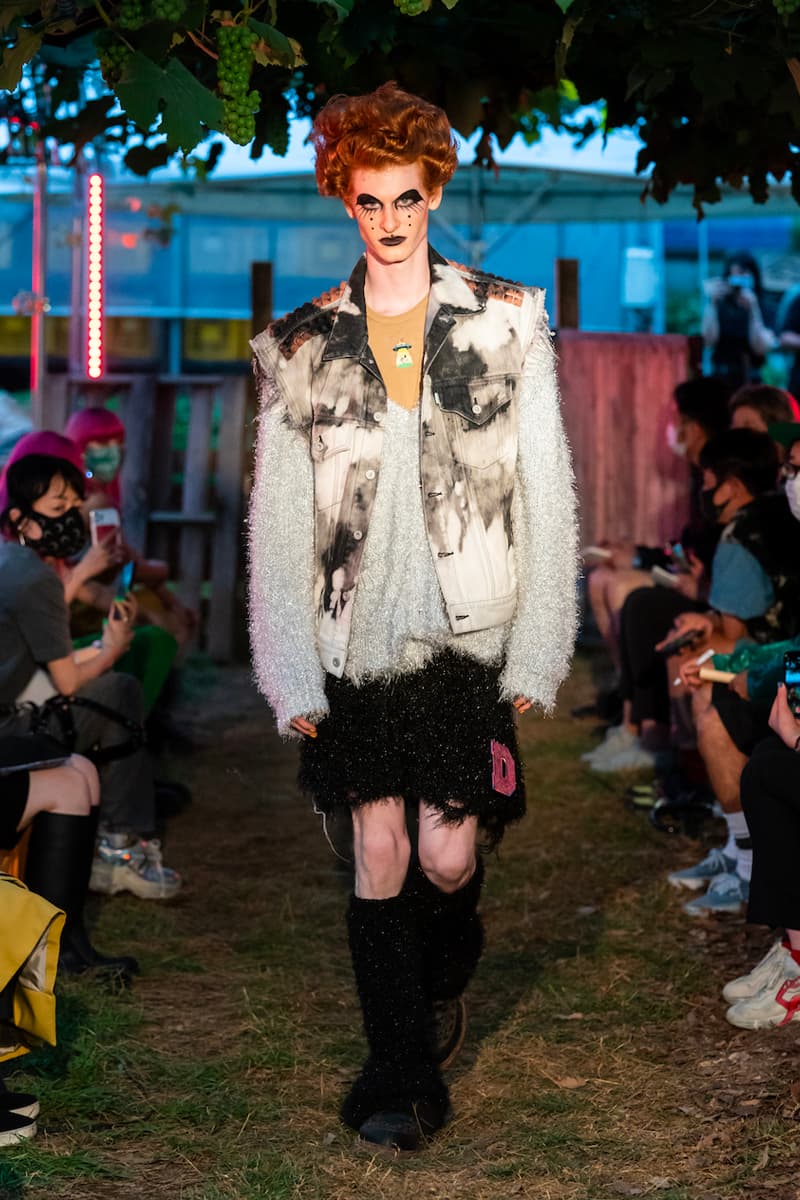 13 of 25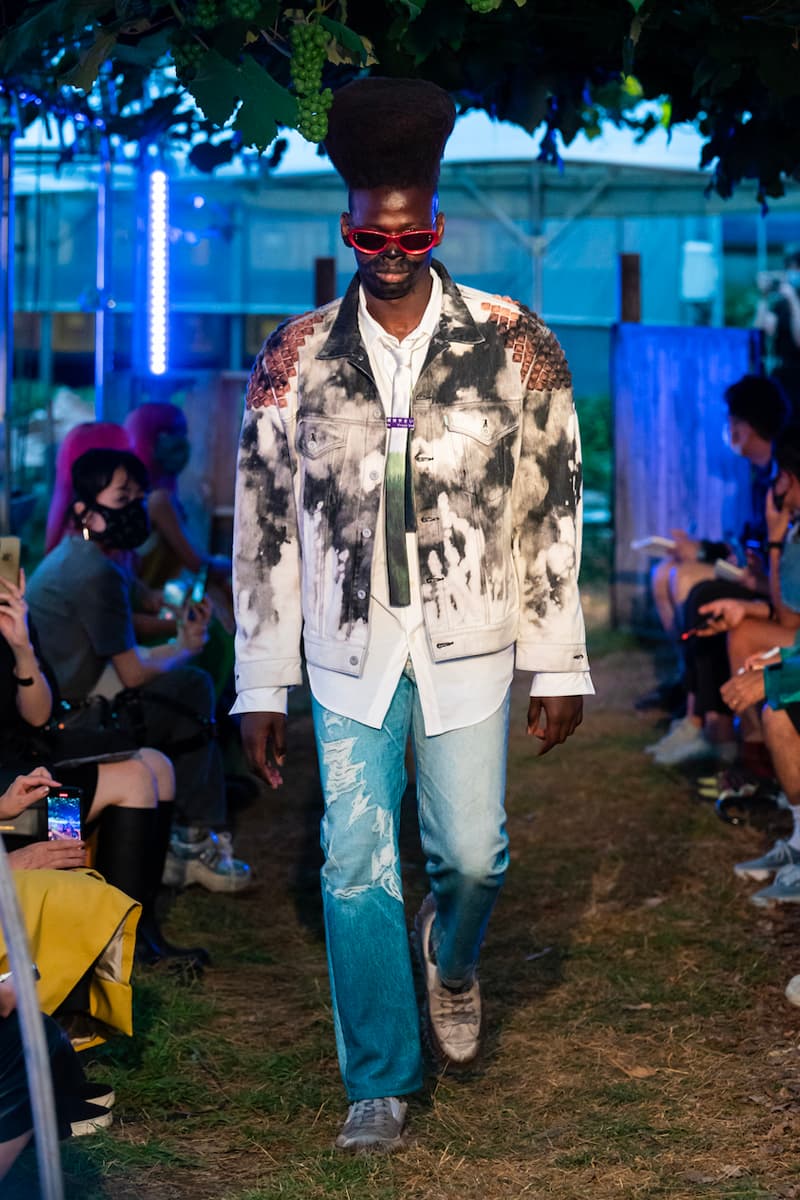 14 of 25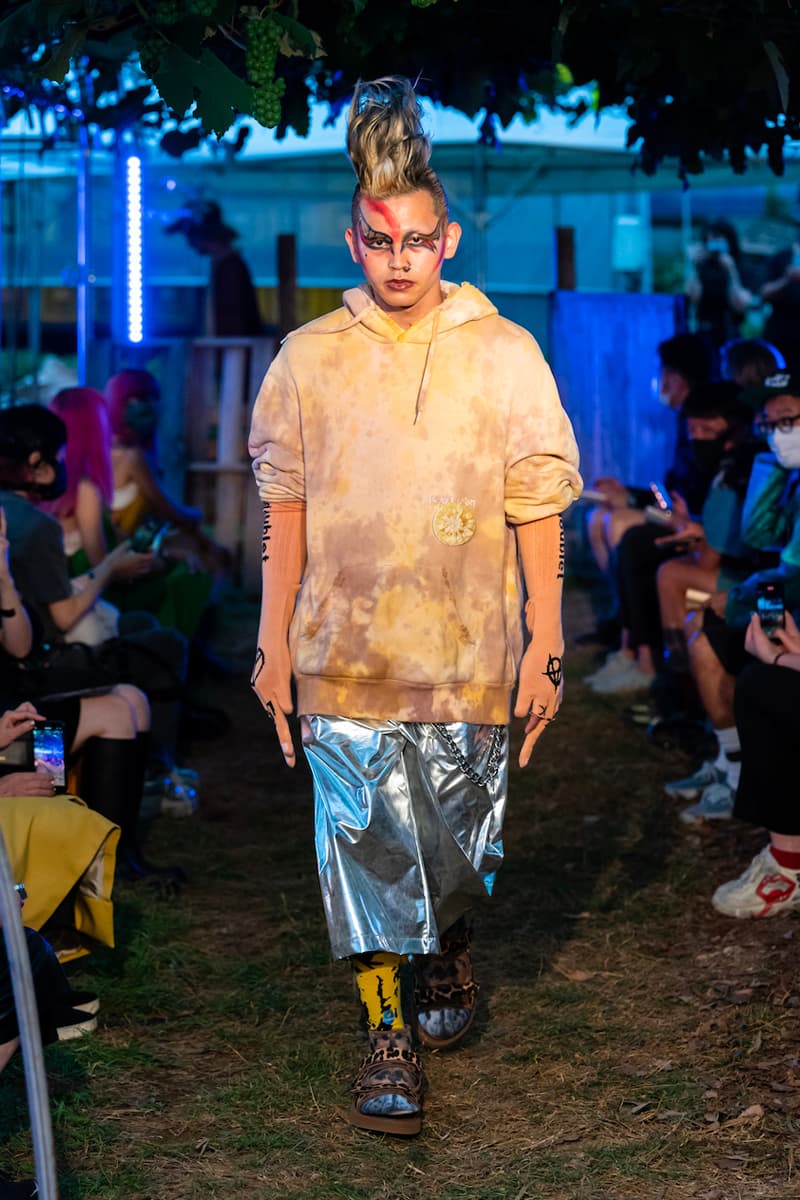 15 of 25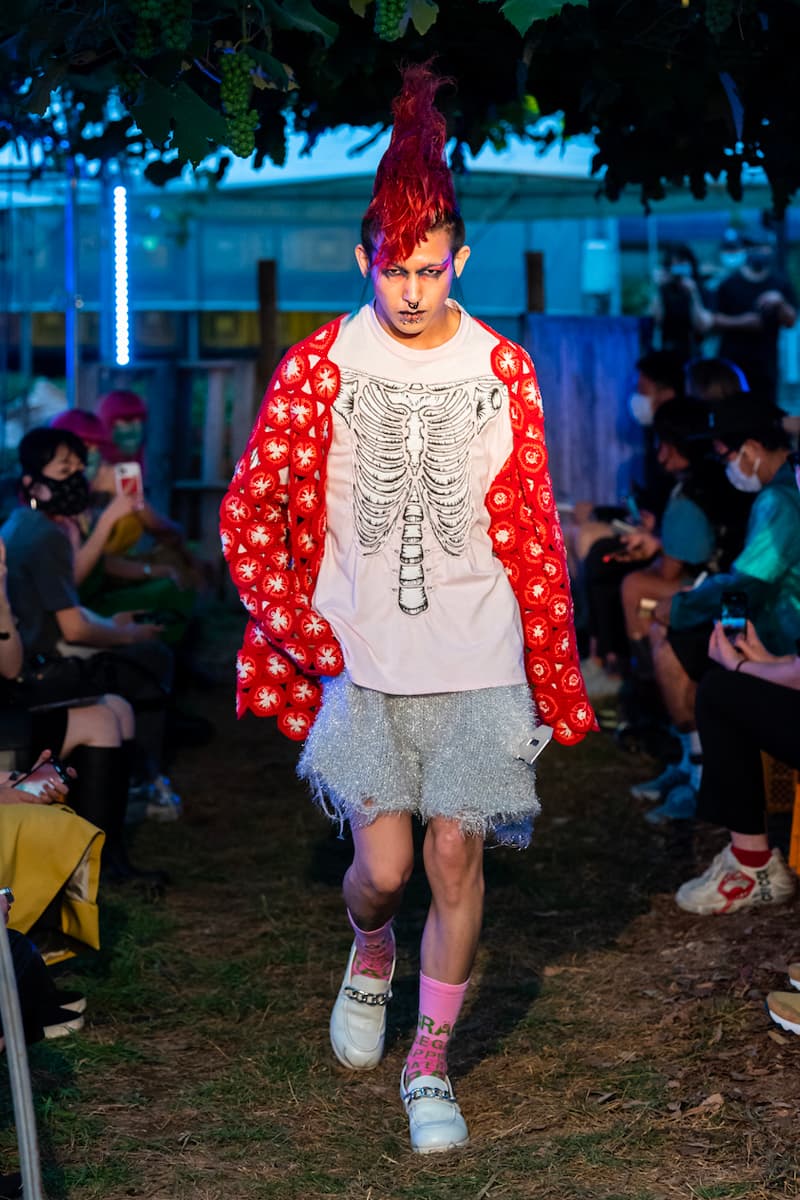 16 of 25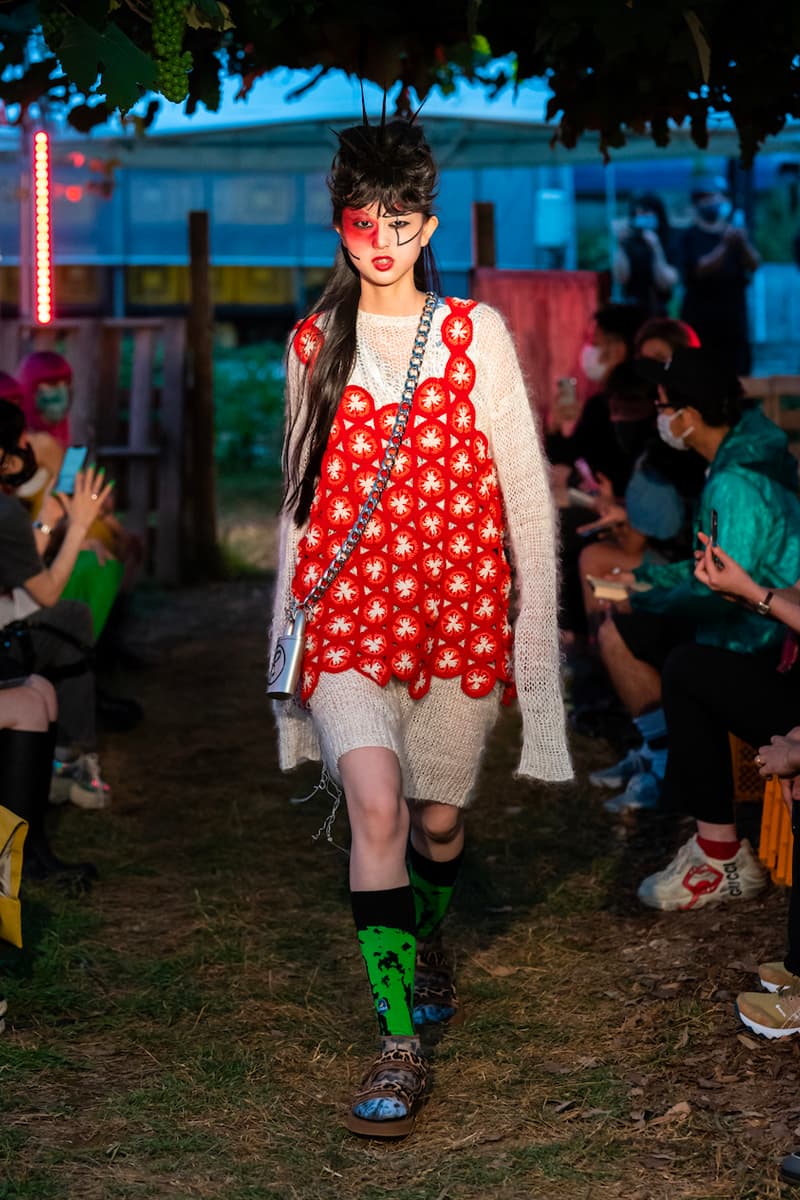 17 of 25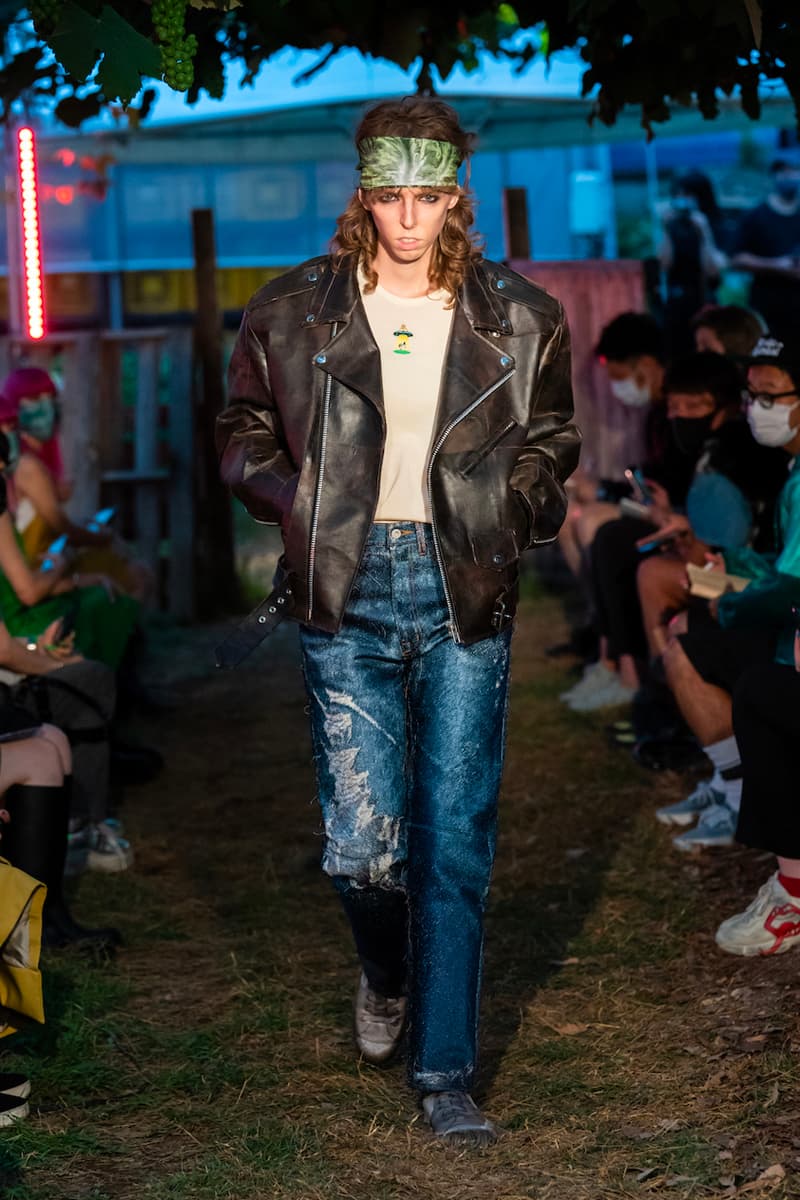 18 of 25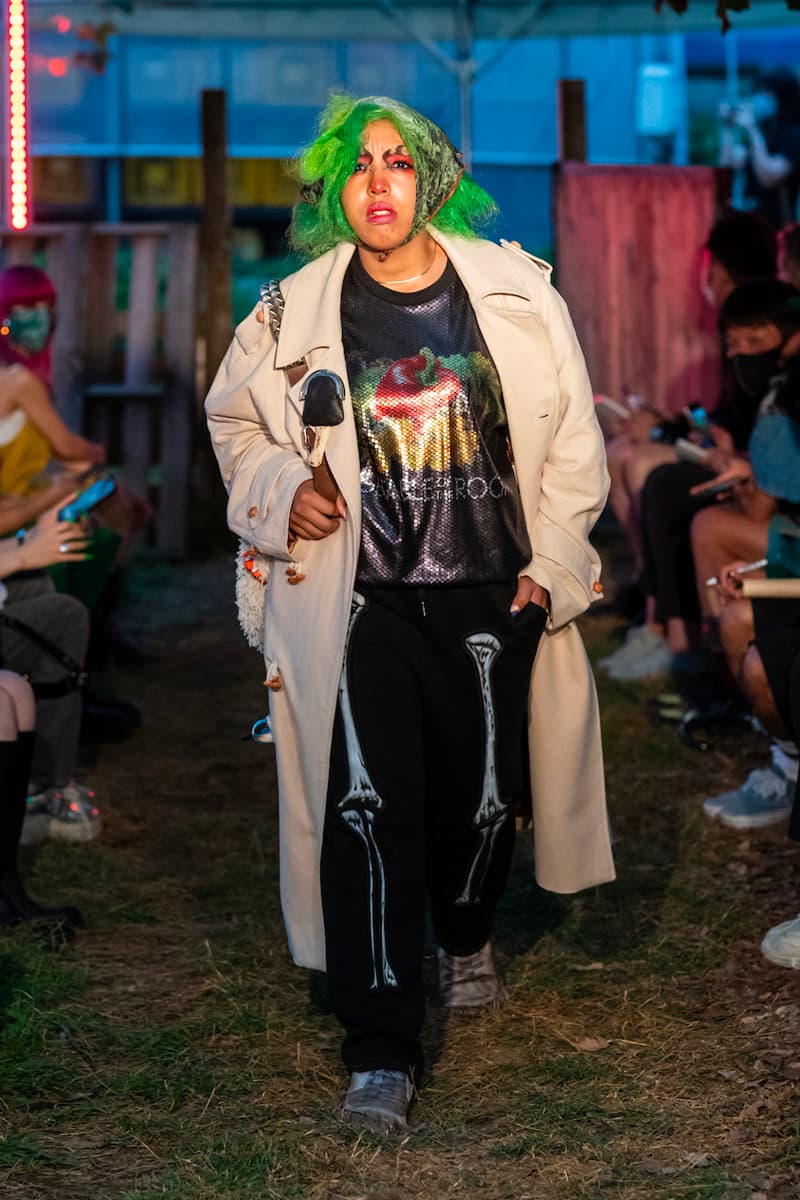 19 of 25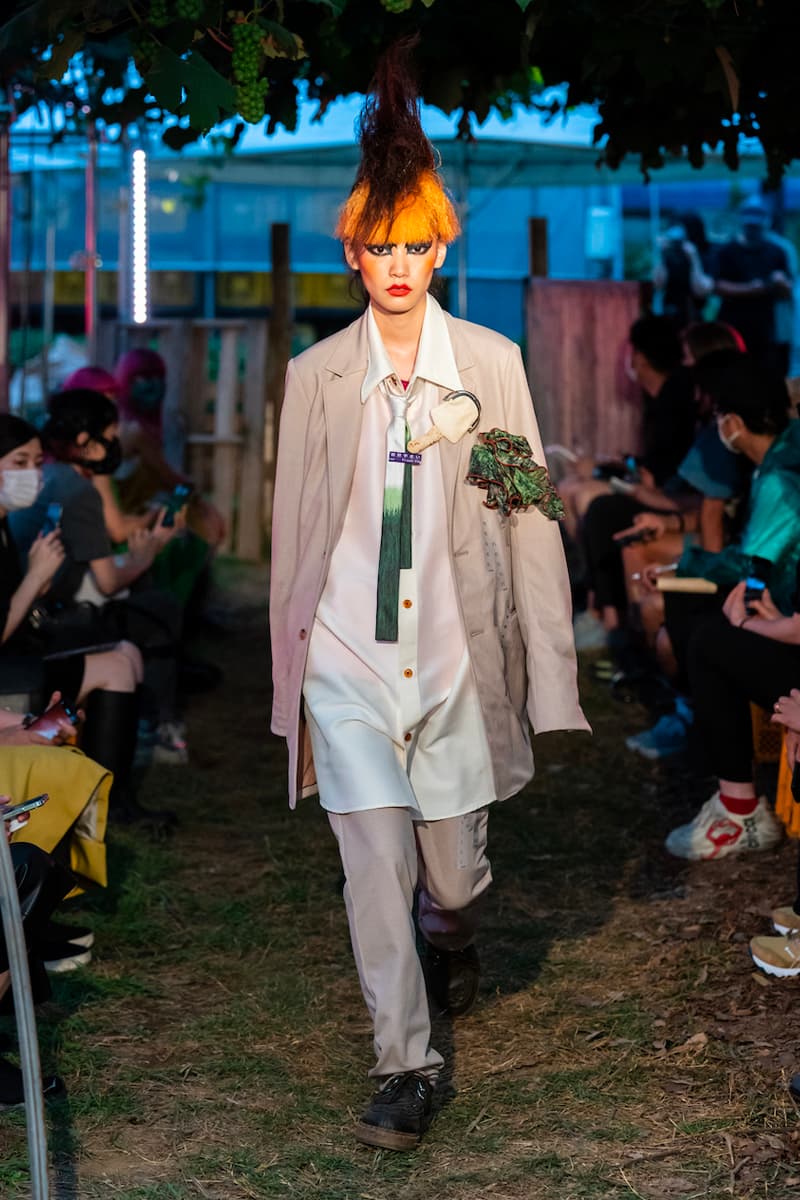 20 of 25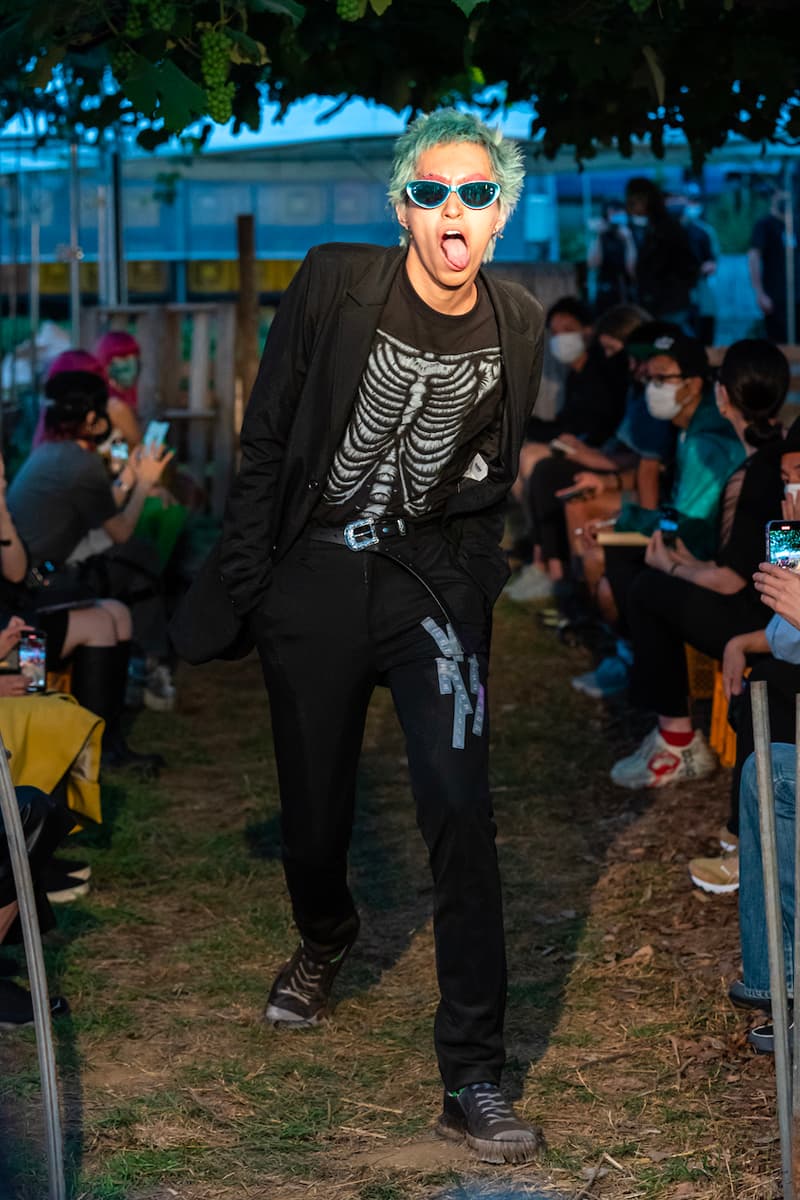 21 of 25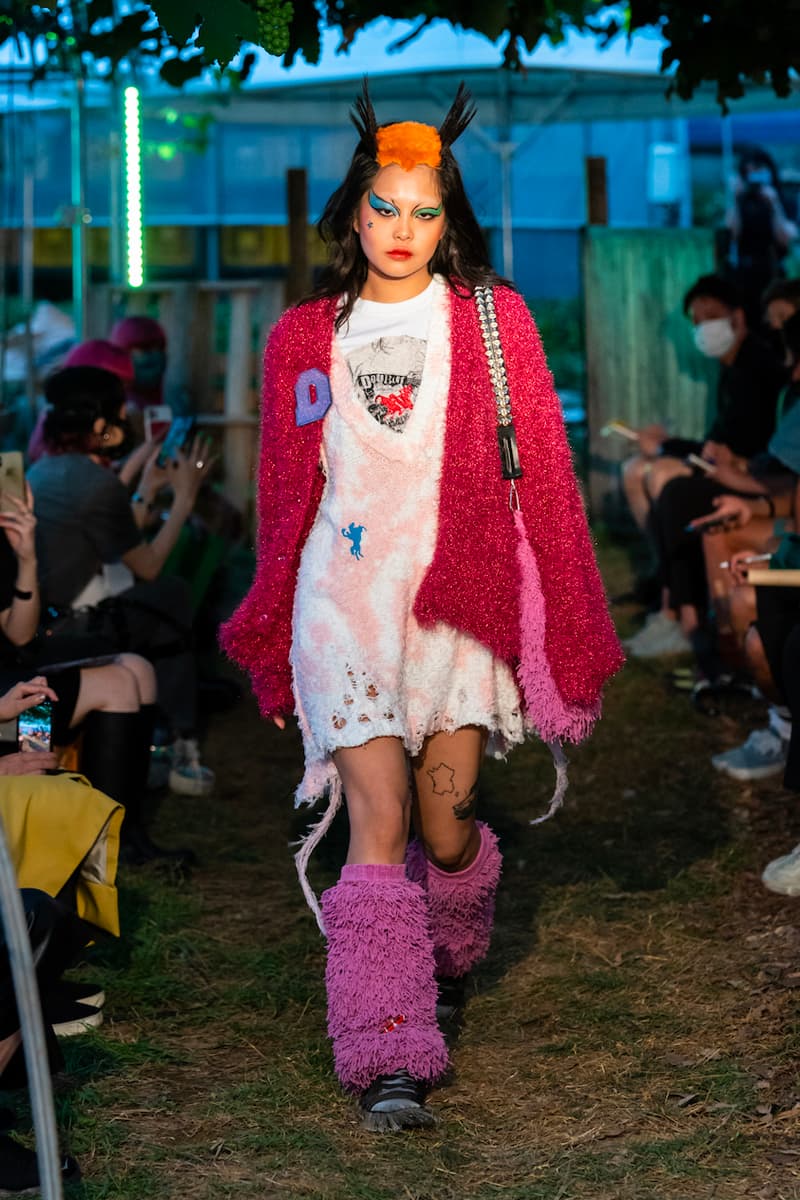 22 of 25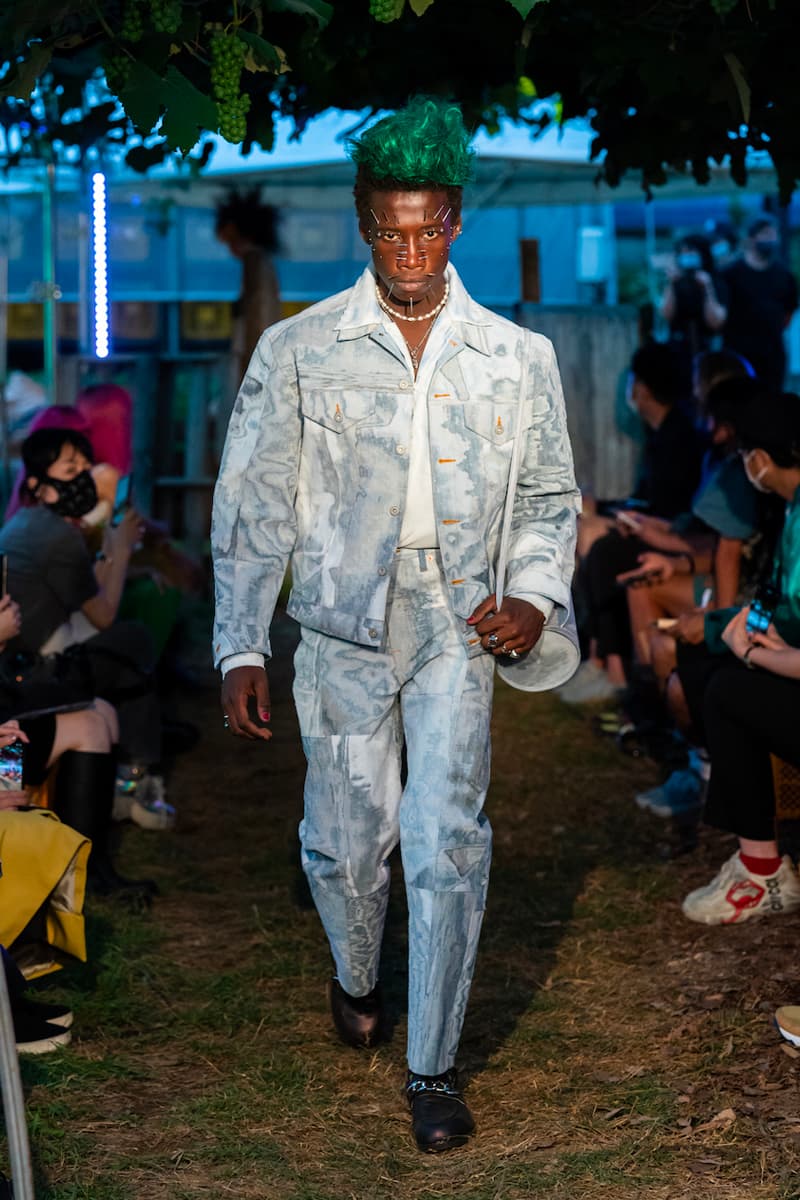 23 of 25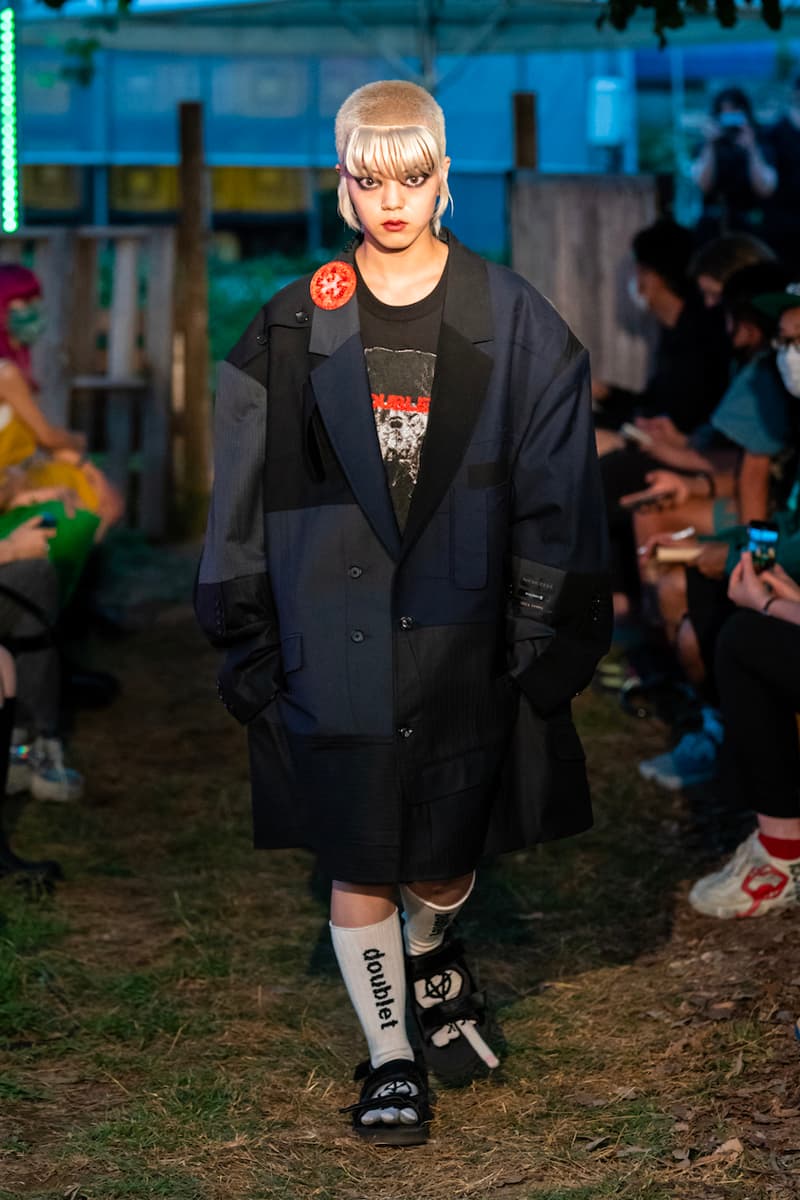 24 of 25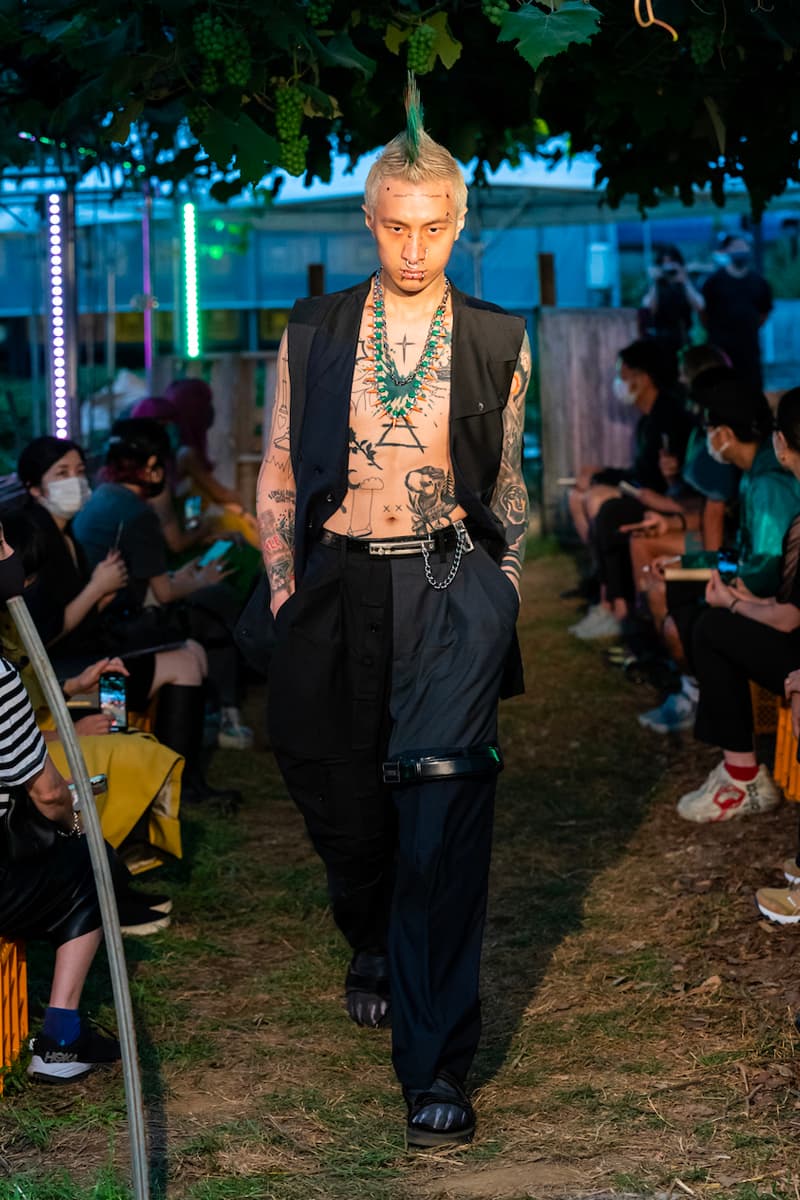 25 of 25
Masayuki Ino's doublet imprint continues to drop unexpected and playful garments in its latest collection. Inspired greatly by sustainability in fashion, the Japanese label debuted its 2022 Spring/Summer collection at an organic farm.
Ino commented that being sustainable is not enough to make fashion as a whole great although it is important. Instead, his approach is "rebellious punk fashion with environmentally friendly materials." "Let's make bad-behavior clothes in a good, responsible way," he said.
Spanning from motorcycle vests, metallic vinyl shorts, bomber jackets to billowy pants, the punk-fueled assemblage is dressed in earthy tones and is highlighted by red, yellow and silver. Plant-based pieces can be seen throughout the season's lookbook such as a knit sweater made from discarded banana leaves and a mushroom-leather rider jackets. Some noteworthy pieces include the patchwork jacket, paper-bag-like pants, and a long vest reconstructed from suits. The collection also references famous produce stickers in the form of graphic tees.
In case you missed it, RHUDE's SS22 collection dreams of post-pandemic life in Monaco.