BMW i4 M50 Is (Almost) an M3 in an All-Electric Disguise
0-62 MPH is achieved in just 3.9 seconds.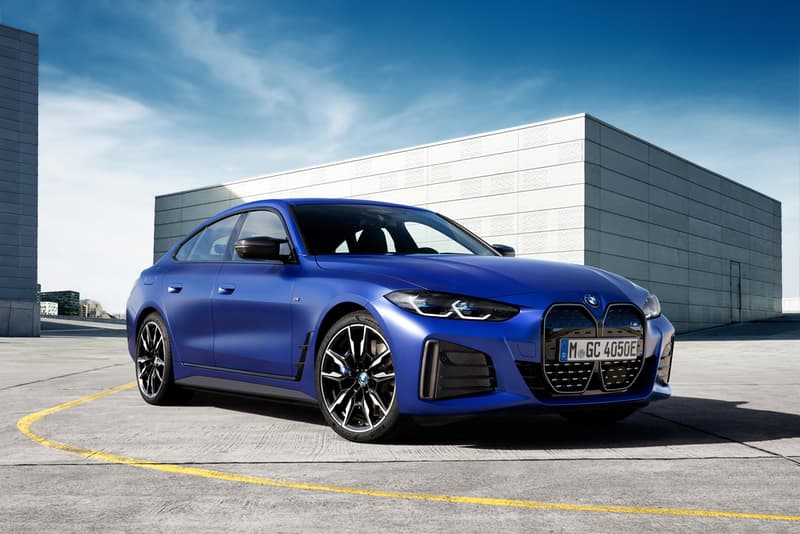 1 of 8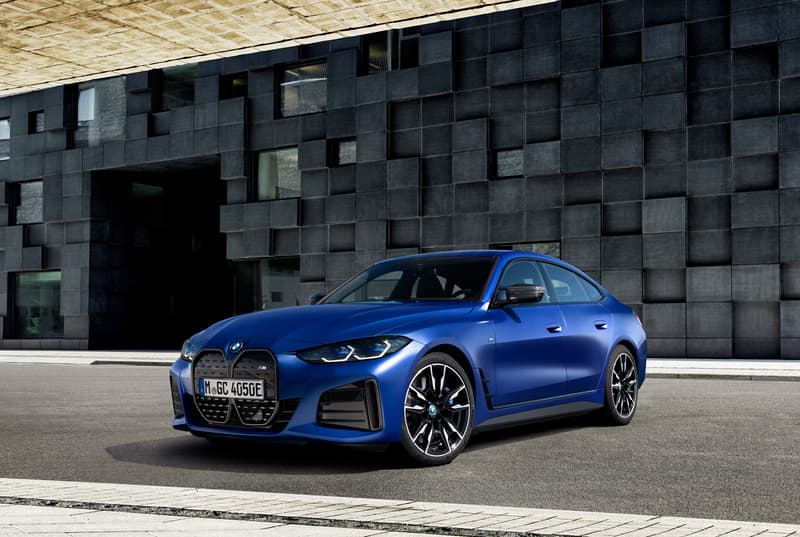 2 of 8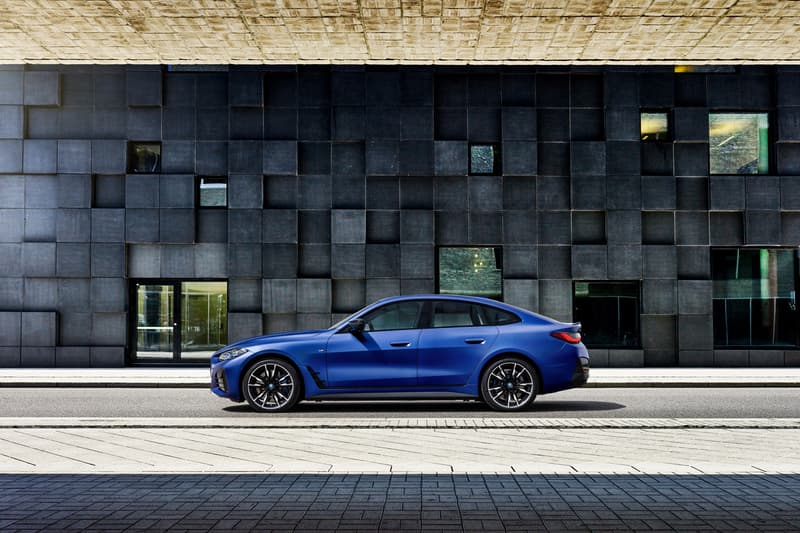 3 of 8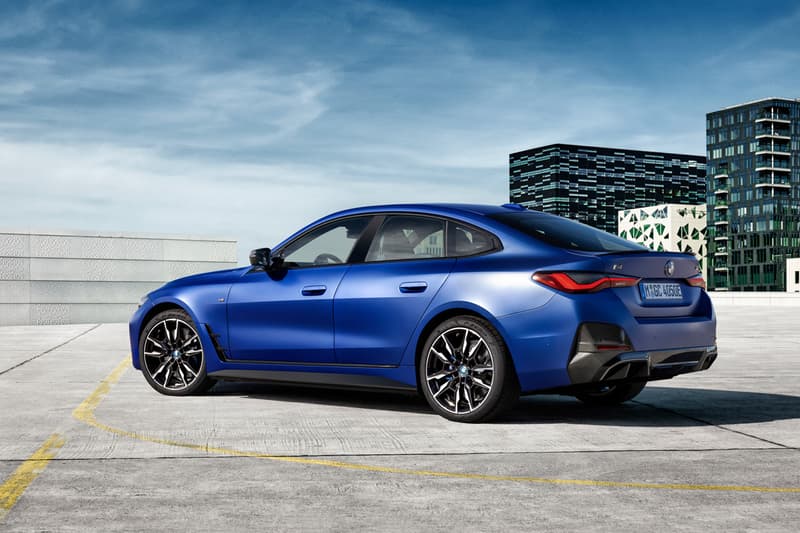 4 of 8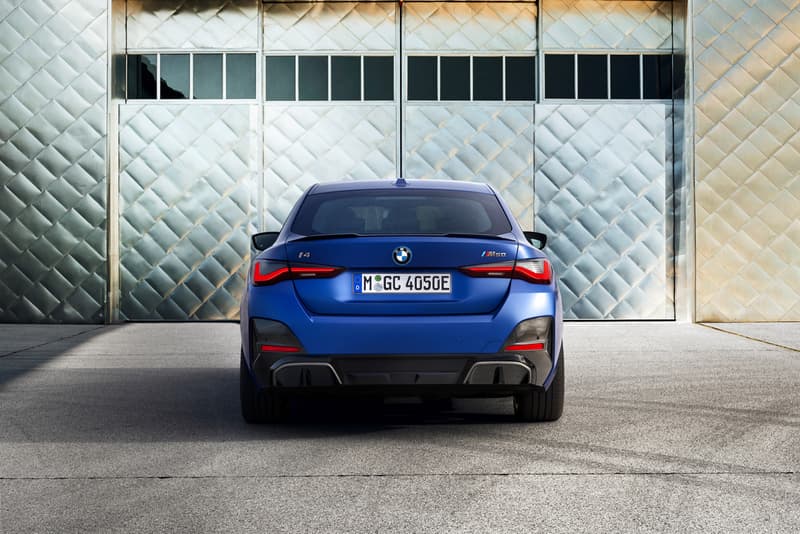 5 of 8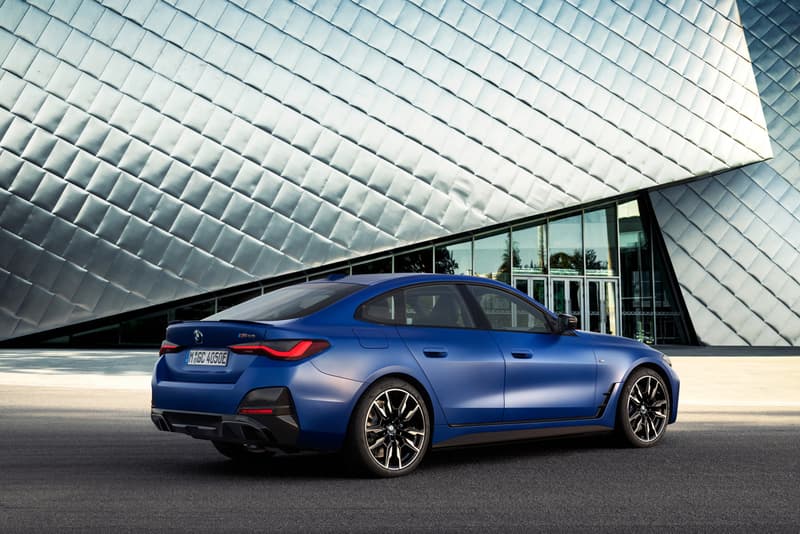 6 of 8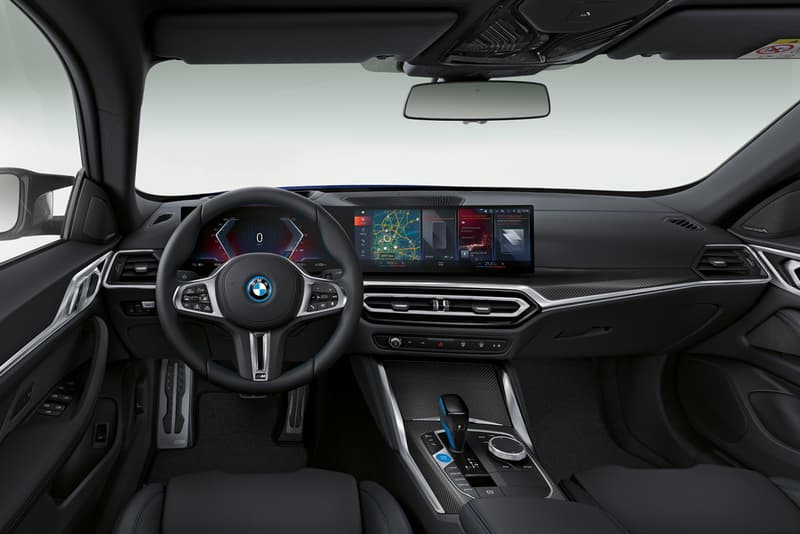 7 of 8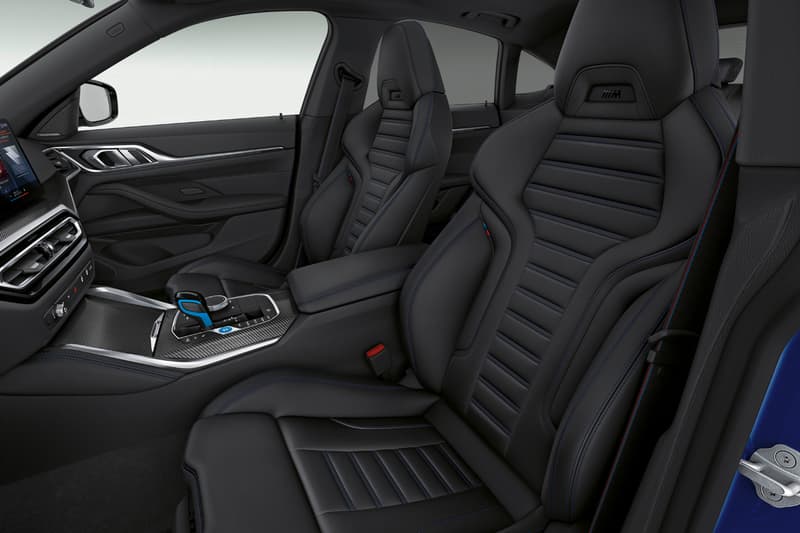 8 of 8
Back in March, we got a closer look at the all-electric BMW i4 and iX, and now the Bavarian automotive company has unveiled the first-ever production BMW i4 in both eDrive40 and M50 specs.
While the eDrive40 model is perhaps the one most customers will opt for — as it comes with a milder rear-wheel-drive, 340 HP set-up — it's the i4 M50 that really takes the ticket here. It's the first-ever M-badged car; note the emphasis on "badged," as it's more an M-tweaked i4 as opposed to an M-developed model, or simply put, it's more like an electrified BMW M340i rather than the full-fat M3.
Regardless of how you put it, there's no denying the stats. 544 HP and 586 lb-ft of torque is sent to all four wheels, which is balanced and managed to the nth degree thanks to lots of underbody tech, such as the "near-actuator wheel slip limitation" — which makes the EV car drive dynamically and sportingly. Additionally, the M-spec version comes with an adaptive M suspension, variable sport steering, an M Sport braking system, and optional M light-alloy wheels to add to the overall sporty look and feel of the driving experience.
0-62 MPH is achieved in 3.9 seconds, which is respectively good given the cost of the i4 M50 and its competitors. For example, BMW says the M50-version will cost from $65,900 USD (which is also $4,000 USD less than an M3), but a Porsche Taycan starts from $79,900 USD yet achieves the same sprint in 3.8 seconds in the base spec. In short, price versus power suggests BMW might be onto something special, perhaps one that could rival top-spec Taycan Turbo S' and Teslas — but that's just speculation for now.
As we already know, the i4 is basically a BMW 3 series put under an EV microscope, so everything has been smoothened and tightened to make it look clean, futuristic, and eco-friendly. But, there's also plenty of tech involved in the design, too. For example, just at the front end, you'll find an integrated camera, ultrasonic and radar sensors, as well as optional BMW Laserlight headlights. A BMW M carbon fiber body pack can also be added to help give the i40 M50 a sporting look. However, what does hold the i40 back is that in eDrive40 spec, it'll do a top speed of 118 MPH, and in the M50 version that's increased to just 140 MPH.
Take a look at the BMW i40 M50 above, and expect to see these hit roads as of fall 2021.
In case you missed it, check out HYPEBEAST's dissection on why JAY-Z and Beyoncé may have bought a $28m USD Rolls-Royce Boat Tail.