NASA Featured In Balenciaga's Futuristic Fall 2021 Collection
First seen in the fashion label's utopian video game.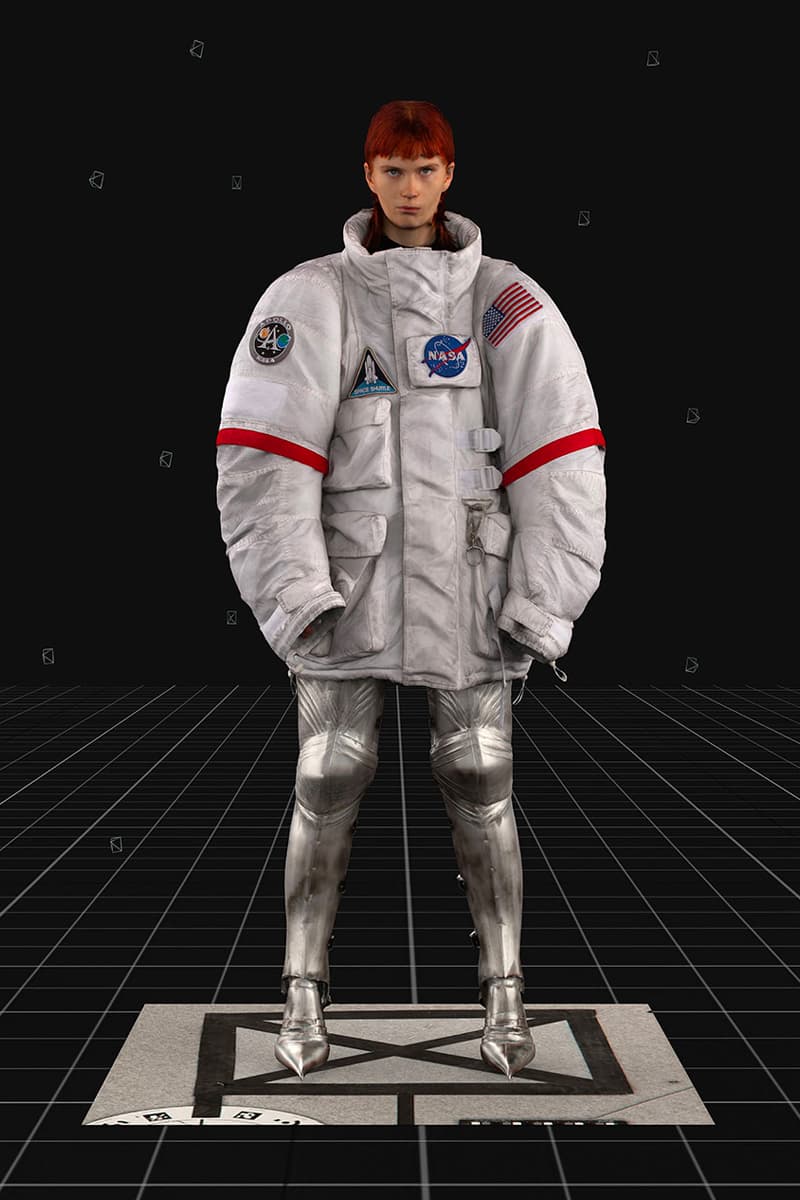 1 of 6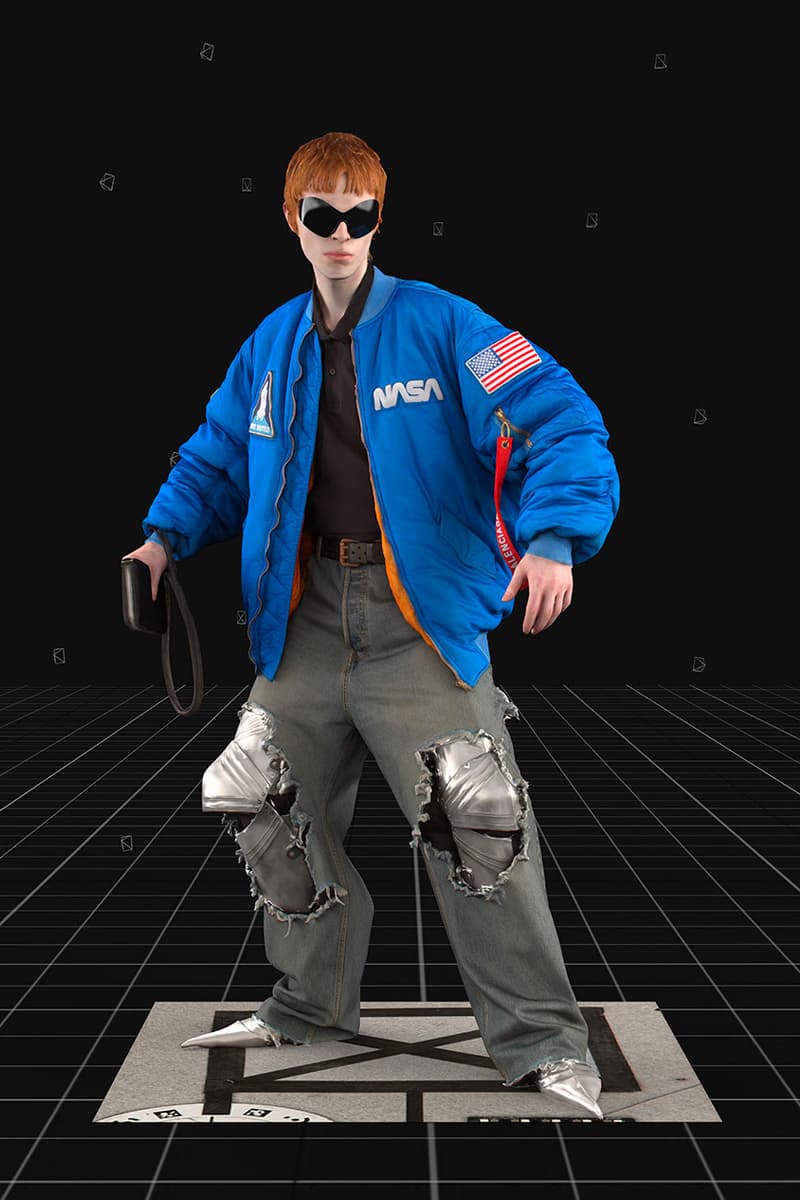 2 of 6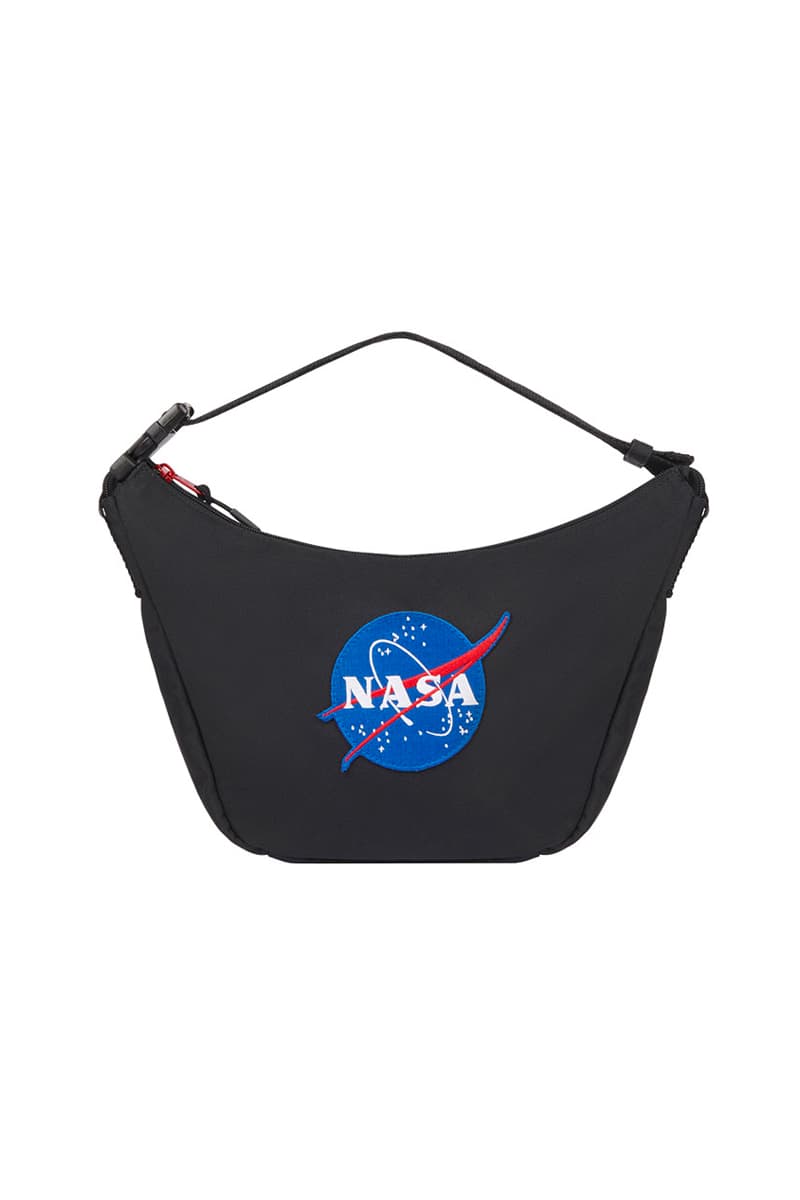 3 of 6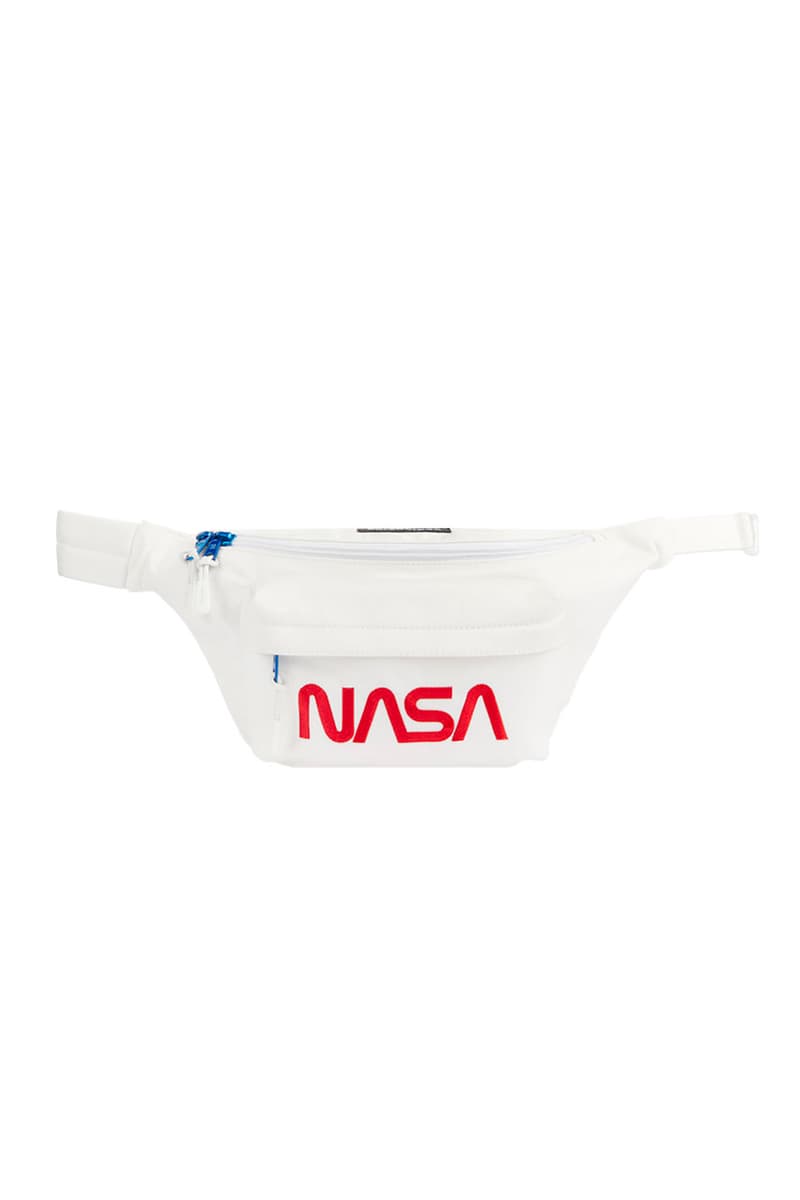 4 of 6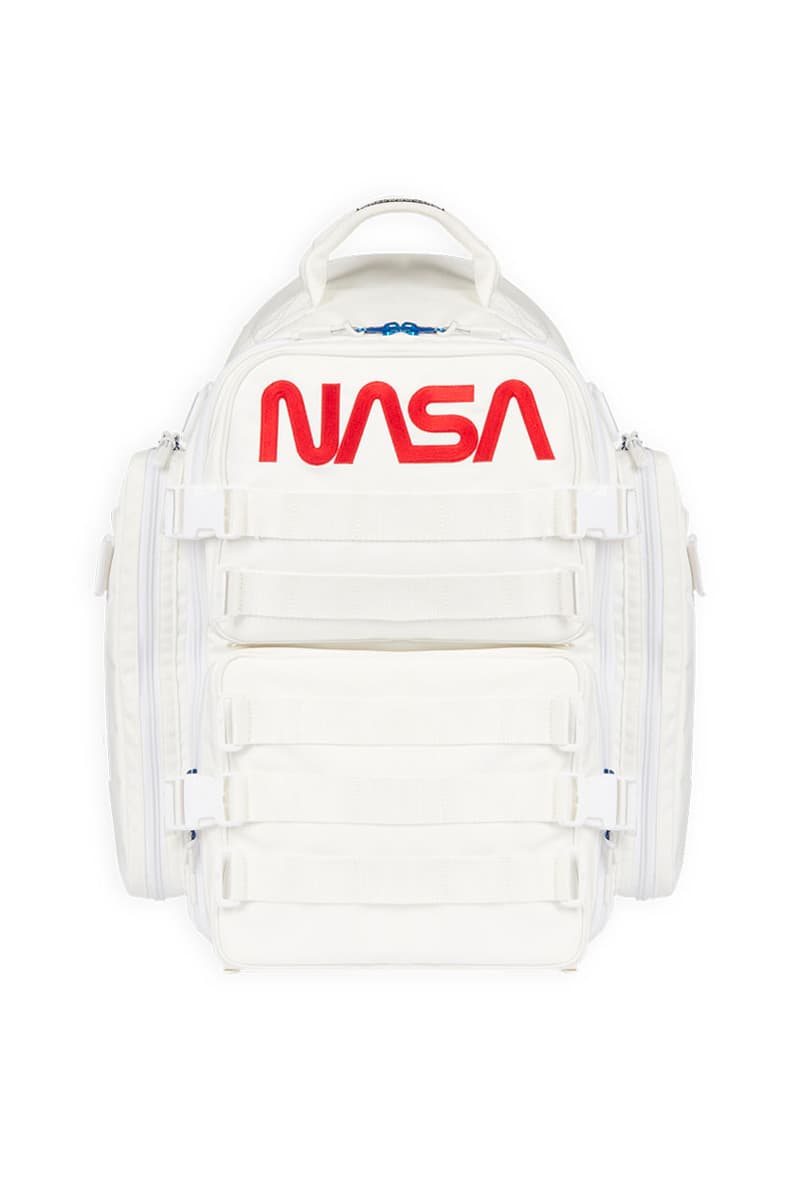 5 of 6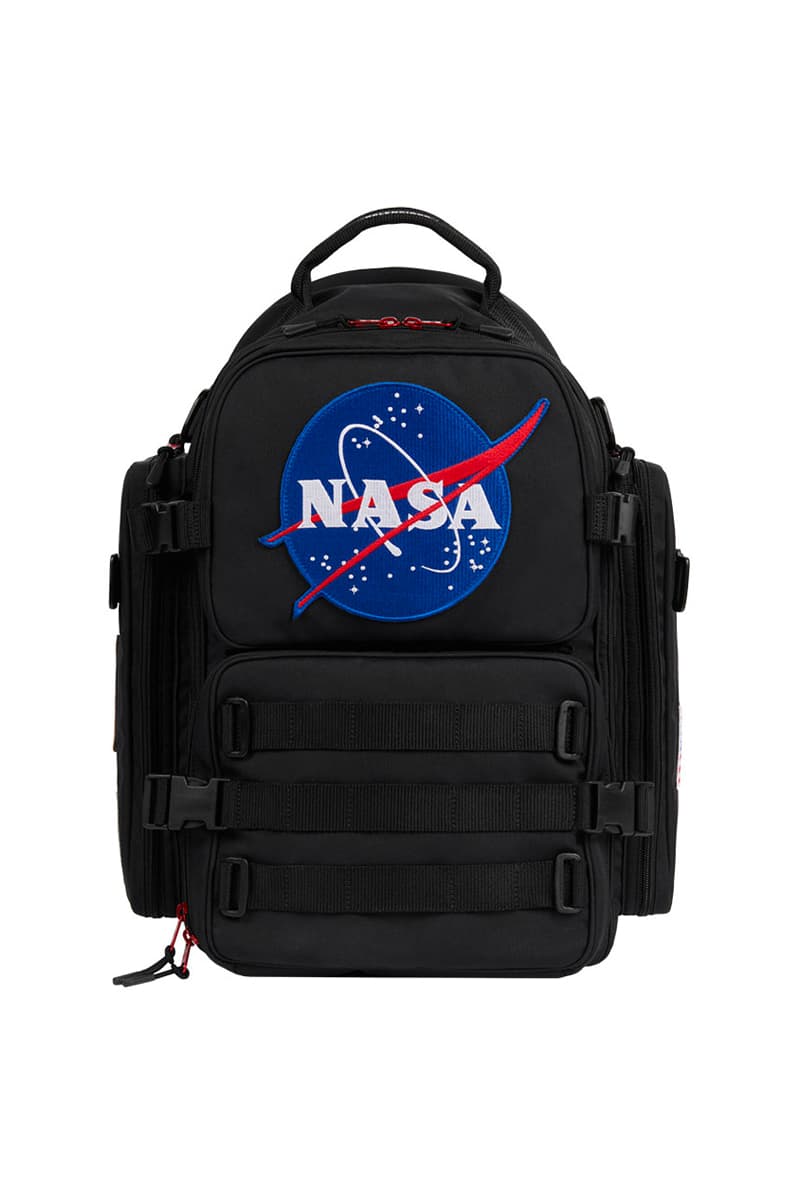 6 of 6
First spotted in Balenciaga's utopian video game Afterworld: Age of Tomorrow built to showcase its Fall 2021 collection, the NASA-marked wares have now materialized.
In the past month, we've seen SpaceX launch a Dragon Cargo Capsule to the ISS with its new Falcon 9 Rocket Booster, China successfully launching astronauts to the new Tianhe Space Station last weekend, and NASA planning to make their first-ever visit to the dark side of the Moon. It seems the space race is ramping up once again, and with Demna Gvasalia's Balenciaga tapping into multiple facets of pop culture from Crocs to Hello Kitty, this NASA collaboration should come with no surprise.
Set in 2031 and inspired by space travel tools, the collaboration features NASA logos from "disparate eras suggesting retro astronaut wear from a time before mass space travel, repurposed into futuristic outwear." The large lineup of items includes over-the-top silhouettes with highlights including the large Space backpack, ripstop Space Parka resembling a spacesuit, and silver Chevalier 110MM Bootie. Accessories feature cyberpunk metal sunglasses in blue aluminum, baseball caps with sewn space patches on the front and sides, engraved hook keyrings, NASA logo socks, and silk logo scarves.
These items include the legendary "the worm" logo, announced in the '70s, discontinued in the '90s, and revived on the "Falcon 9" rocket for joint launch missions with SpaceX last year. Also prevalent are NASA's "meatball" logo and other Apollo imagery.
This collection is priced between $150 USD to $5050 USD and is on sale at select Balenciaga stores and online.
In case you missed it, M+RC Noir and ASICS launched a city-inspired GEL-Quantum 180 6.