Aritzia Acquires Reigning Champ for $63 Million USD
As the retailer looks to expand its men's category.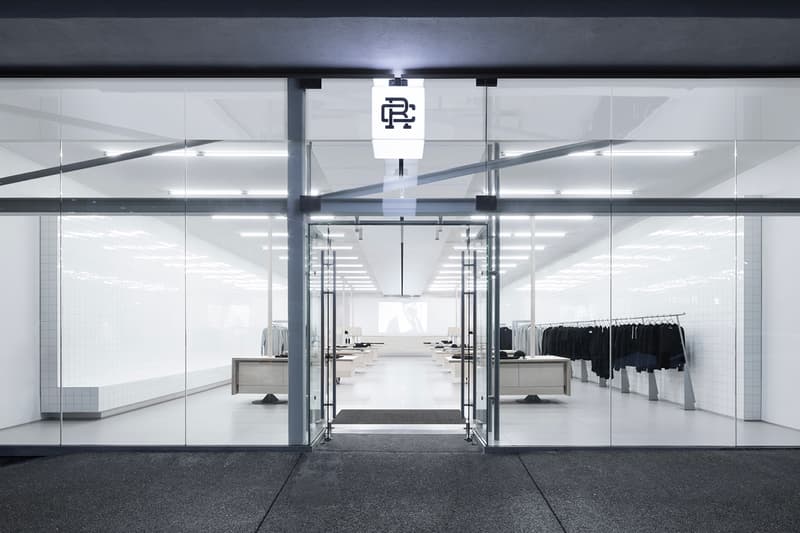 Aritzia has just acquired fellow Canadian CYC Design Corporation's Reigning Champ brand for $63 million USD.
Primarily focused on women's fashion with athletic private label TNA, Aritzia looks to expand upon its men's offerings with this newly inked deal. Reigning Champ was co-founded in Vancouver by Craig Atkinson and is known for its elevated takes on athleisure using some of the best materials thanks to its parent company. Over the years, the brand, alongside its sibling brand wings+horns has developed a devoted following and produced a number of collaborations with some of the biggest names in fashion and footwear.
"We're excited to welcome Reigning Champ. Rooted in classic, timeless athletic wear, their brand has been carefully curated for just short of fifteen years," said Brian Hill, Founder, Chief Executive Officer and Chairman of Aritzia. "Building on Aritzia's strong start to fiscal 2022, this acquisition meaningfully accelerates our product expansion into men's while bringing incremental growth to our already surging women's eCommerce and U.S. businesses. Capitalizing on our world-class operational expertise and infrastructure, men's, merchandised independently, will become a meaningful part of Aritzia's platform through our Reigning Champ acquisition."
"As an innovative design house offering exceptional experiences through its online and retail platforms, Aritzia's well-established track record as a successful direct-to-consumer business is one that we've long admired. Leveraging Aritzia's unparalleled world-class infrastructure and expertise, this partnership provides an exciting path forward to elevate Reigning Champ to the next level as a premium athletic wear brand. We look forward to working with the incredibly talented Aritzia team to capitalize on the limitless opportunities ahead," said Craig Atkinson.
With over 100 boutiques throughout North America, Aritzia will look to make use of its well-developed network to facilitate the further growth of Reigning Champ. With the $63 million USD acquisition, Aritzia will now own 75% of RC while the remaining 25% equity interest, held by Reigning Champ's management shareholders, will be converted into Aritzia shares in up to three installments from 2024 to 2026.
In other fashion news, Selfridges expected to be on sale for $5.7 billion USD.