Selfridges Expected To Be on Sale for $5.7 Billion USD
After being approached by a potential buyer.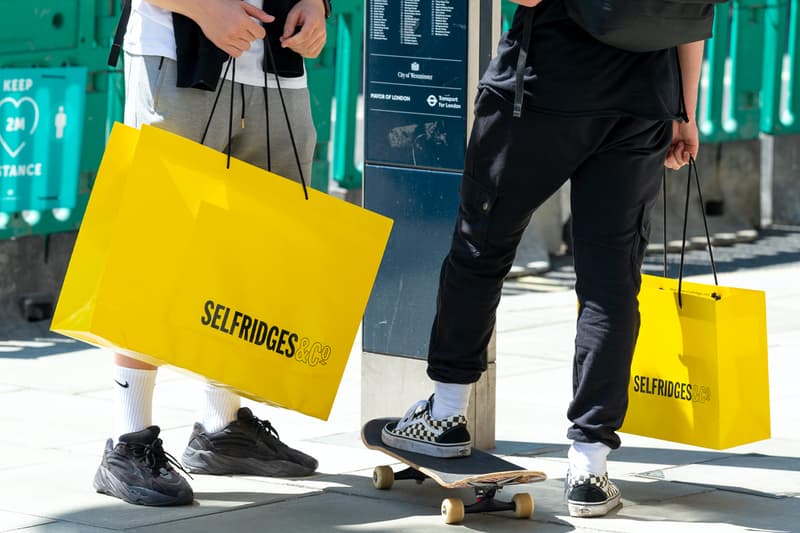 Selfridges & Co., arguably the U.K.'s largest department store, has reportedly been approached by a potential buyer to potentially purchase the retailer for $5.66 billion USD ($4 billion GBP).
The Weston family has supposedly asked Credit Suisse to advise the group on the future of the business, which includes its flagship in central London's Oxford Street. Though discussions regarding the sale are still in its early stages, it does give the Selfridges empire an idea of a sale price they could ask for any future opportunities.
In 2003, Canadian businessman Galen Weston bought the business for almost $850 million USD. The Weston family's retail empire is currently worth over $15 million USD and has since expanded its repertoire of international department stores to include other retail chains like Holt Renfrew in Canada, Arnotts and Brown Thomas in Ireland and de Bijenkorf in the Netherlands. It is expected that the sale only includes Britain's Selfridges entity and not its counterparts in other parts of the globe.
The news of the potential sale comes a little over a year after Selfridges cut over 100 jobs due to the ongoing pandemic. It comes as no surprise that the events of COVID-19 have caused many retailers to direct their revenue streams to more digital activation points. Luxury retailers including Selfridges have seen the detrimental effects caused by the decline in foot traffic. The British department store, which heavily relies on its own iconic window displays year in, year out are amongst some of the retailers on Oxford Street that have struggled throughout the pandemic. Neighboring stores including Debenhams and Top Shop have announced shutdowns and deficits during the past year.
As for Selfridges, it remains to be seen if the deal will go through.
Elsewhere in fashion, Pas Normal Studios offers rest day comfort with its "Off-Race" collection.