Premium Bandai Crafts a Traditional Nanbu Tekki 'Gundam' ZAKU Iron Kettle
A thousand-year-old technique mixed with a little wabi-sabi.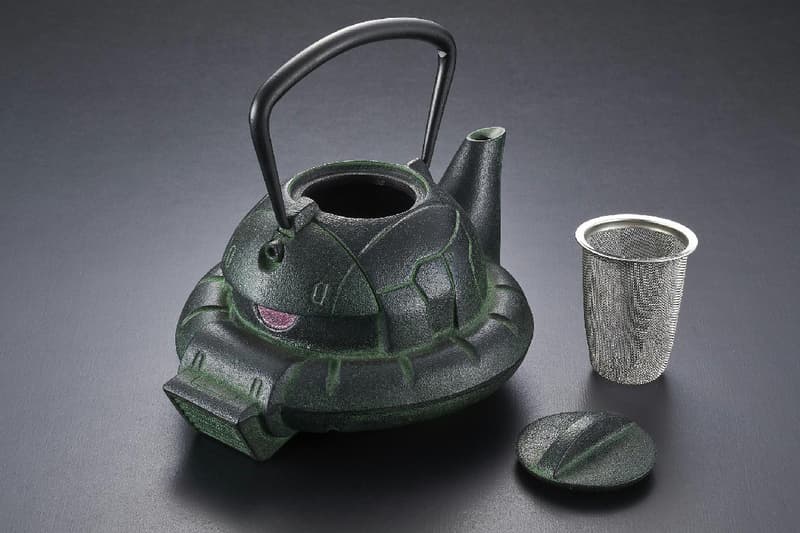 1 of 3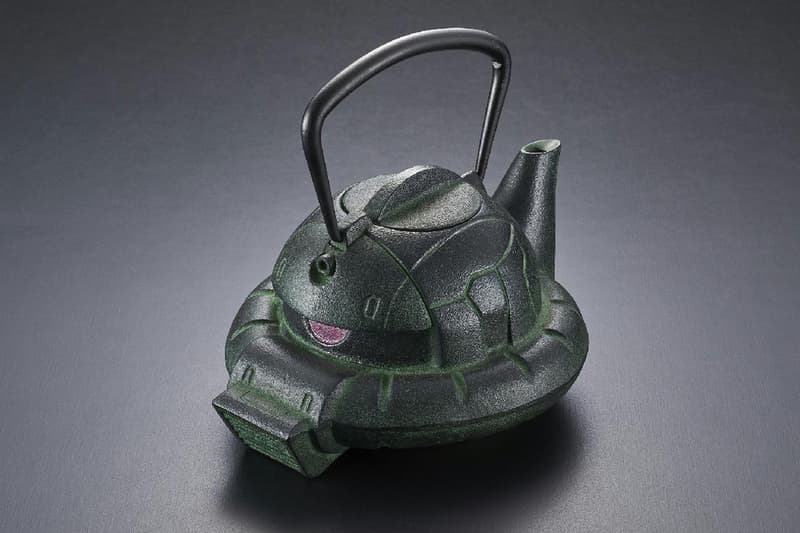 2 of 3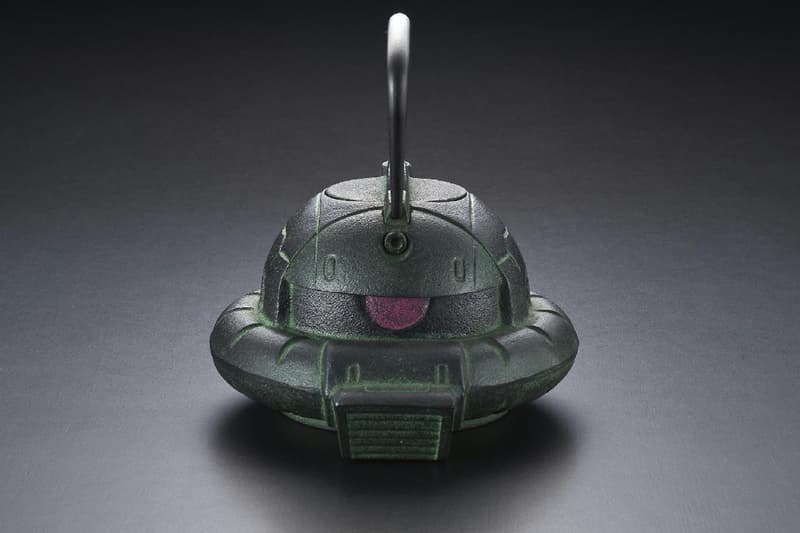 3 of 3
Premium Bandai is releasing a tea kettle that merges both traditional Japanese craftsmanship with the iconic Mobile Suit Gundam franchise.
Teaming up with Mizusawa Foundry Cooperative, the partnership will see a reproduction of a green ZAKU as a Nanbu Tekki kettle. Nanbu Tekki is a form of ironware from Japan with a history that dates back to 1088 where it originated in Oshu City. In 1975, Nanbu Tekki made in Morioka City and Oshu City were officially deemed a Traditional Craft of Japan by the Minister of Trade and Industry in Japan. This technique was most prevalent in the '30s as items such as iron pots and Buddhist altars and ornaments were in high demand.
Tasked to reproduce the ZAKU's head as a functional iron kettle, Mizusawa Foundry Cooperative has done an outstanding job at capturing the angles of the mechanical head, all the while incorporating a wabi-sabi approach to the finish and color application.
Under the Gundam "Cafe" division of products, the Premium Bandai ZAKU Nanbu Tekki green iron kettle retails for ¥27,500 JPY (approximately $250 USD) over at Premium Bandai.
In other design news, 88rising and YEENJOY STUDIO join forces for "Double Dragon" incense chamber.