JAY-Z Will Be Inducted Into the Rock and Roll Hall of Fame
Alongside music legends Tina Turner, Foo Fighters and others.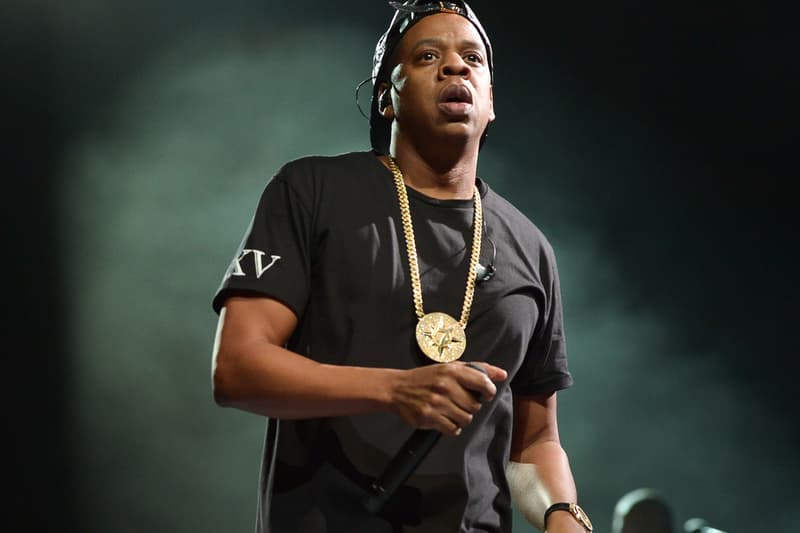 JAY-Z will officially be named a Rock and Roll Hall of Famer, in recognition of his simultaneous chart-topping musical pursuits and his unmatched commercial success.
The rapper is accepting the genre's top-tier accolade alongside the Rock Hall's Class of 2021 inductees, which include Tina Turner, Carole King, The Go-Go's, Foo Fighters and Todd Rundgren. Notably, JAY-Z obtained Hall of Fame recognition in his first year of eligibility.
"This diverse class of talented inductees reflects the Hall's ongoing commitment to honor artists whose music created the sound of youth culture," said John Sykes, chairman of the Rock & Roll Hall of Fame Foundation, in a press release on Wednesday. "It will make for an unforgettable live celebration of music in October at this year's Induction Ceremony in Cleveland."
This year's selection marks the second Rock Hall induction for several performers, including Turner (formerly with Ike Turner), King (formerly with Gerry Goffin) and Foo Fighter's Dave Grohl (formerly with Nirvana). Additionally, Turner and King join Stevie Nicks as the only female performers to be inducted more than once.
Aside from the performance category, several musical icons secured the Rock Hall's esteemed annual awards. This year's Early Influence Award recipients are Kraftwerk, Charley Patton and Gil Scott-Heron. Meanwhile, LL Cool J, Billy Preston and Randy Rhoads won the 2021 Musical Excellence Award, and the Ahmet Ertegun Award went to entertainment executive Clarence Avant.
The 36th Annual Rock and Roll Hall of Fame Induction Ceremony is scheduled to take place on Saturday, October 30 at 8 p.m. EDT. The event will be held at the Rocket Mortgage Fieldhouse in Cleveland, Ohio. Tickets will go on sale to the public and Rock Hall members in July on Rock Hall's website.
JAY-Z also just entered the NFT world after investing $19 million USD into the San Francisco-based startup Bitski. Here are all the details on the Hall of Famer's latest business move.