Ralph Lauren Exceeds Q4 Earnings Expectations With International Revenue Increases
The company received an adjusted net income of $28 million USD.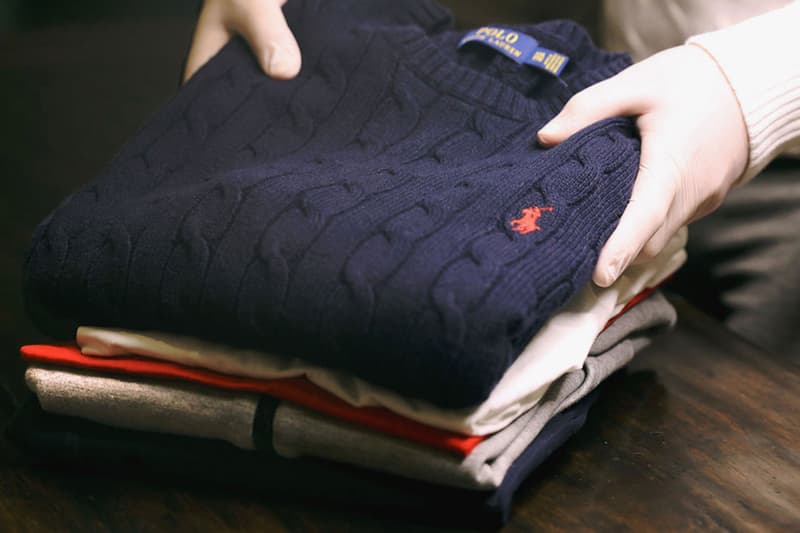 Ralph Lauren Corporation's revenue increased one percent to approximately $1.3 billion USD in the fourth quarter of fiscal 2021, exceeding financial forecasts with major growth in international markets, according to a release on Thursday.
The company's Europe revenue increased five percent to $370 million USD and decreased four percent in constant currency to last year, while its Asia revenue increased 35 percent to $289 million USD with a 28 percent increase in constant current. North America revenue, on the other hand, saw a 10 percent decrease to $560 million USD, largely due to COVID business disruptions.
On a reported basis, Ralph Lauren's fourth quarter resulted in a net loss of $74 million USD or $1.01 USD per diluted share. On an adjusted basis, the company received a net income of $28 million USD or 38 cents per diluted share.
Across the entire 2021 fiscal year, the company's revenue has decreased 29 percent to $4.4 billion USD on a reported basis with a 30 percent decrease in constant currency per pandemic-related business closures. Asia reported a 1 percent increase in revenue to $1 billion USD, while European numbers fell 29 percent to $1.2 billion USD and North America revenue declined 37 percent to $2 billion USD.
"This fiscal year, we fundamentally repositioned our company for long-term success – accelerating our digital and marketing capabilities, eliminating structural headwinds, focusing our brand portfolio and realigning our cost structure – all while continuing our brand elevation journey around the world," said Patrice Louvet, president and CEO, in a statement.
Over the course of 2021, Ralph Lauren placed a heavy emphasis on captivating the next generation of consumers with accelerated marketing investments that reached 44 percent growth in the fourth quarter with digital campaigns and in-person activations. Additionally, marketing increased to six percent of total revenue, in comparison to last year's 4.5 percent.
"This has been a year of profound challenge and reflection – both for our company and for communities around the world," said Ralph Lauren, Executive Chairman & Chief Creative Officer. "For us, it was a reminder of the importance of staying true to our core vision – anchored in the ideas of timelessness and authenticity – while embracing new ways of connecting with people."
"As we begin to heal from a year marked by pain and division, we believe the kind of luxury we stand for – one that is inclusive and marked by a spirit of togetherness, optimism and love – is what people are craving," he added.
Looking toward the future, Ralph Lauren just launched a made-to-order polo program, allowing consumers to personalize the label's signature silhouette with 24 color combinations and custom text.