Essentials: CBS Laptop Stand in MOONCASKET Evie's Everyday Life
Seamless integration of an ergonomic setup to-go in daily life.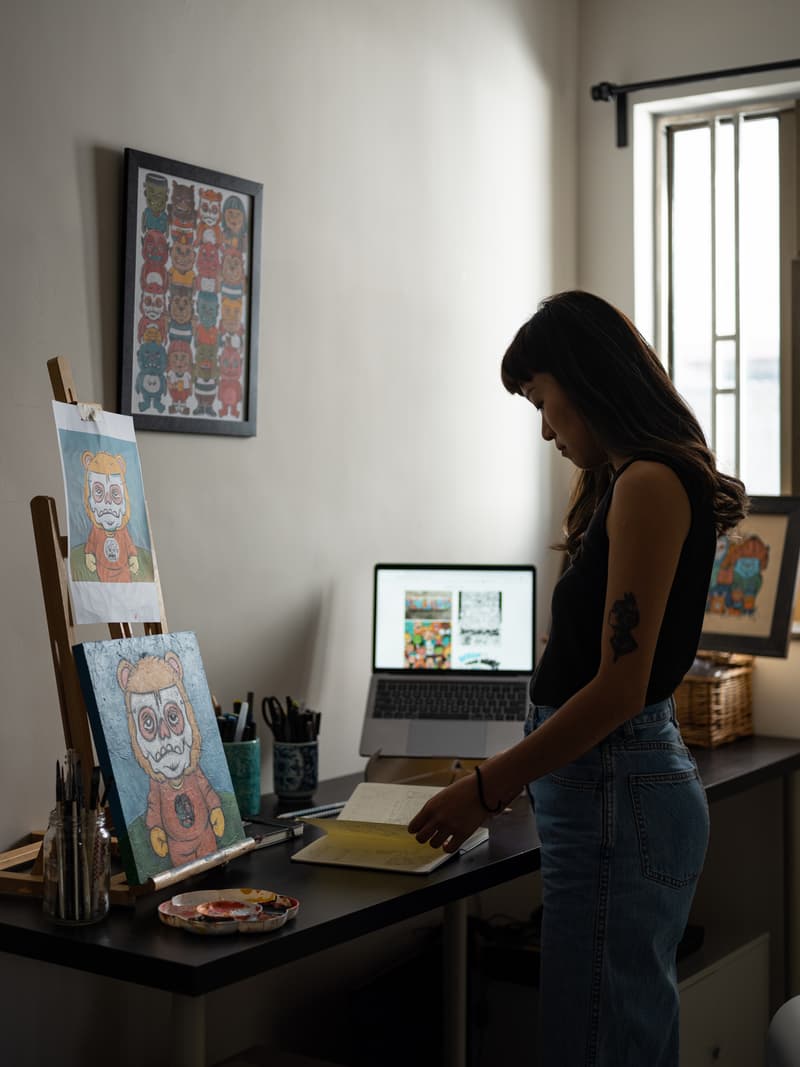 1 of 3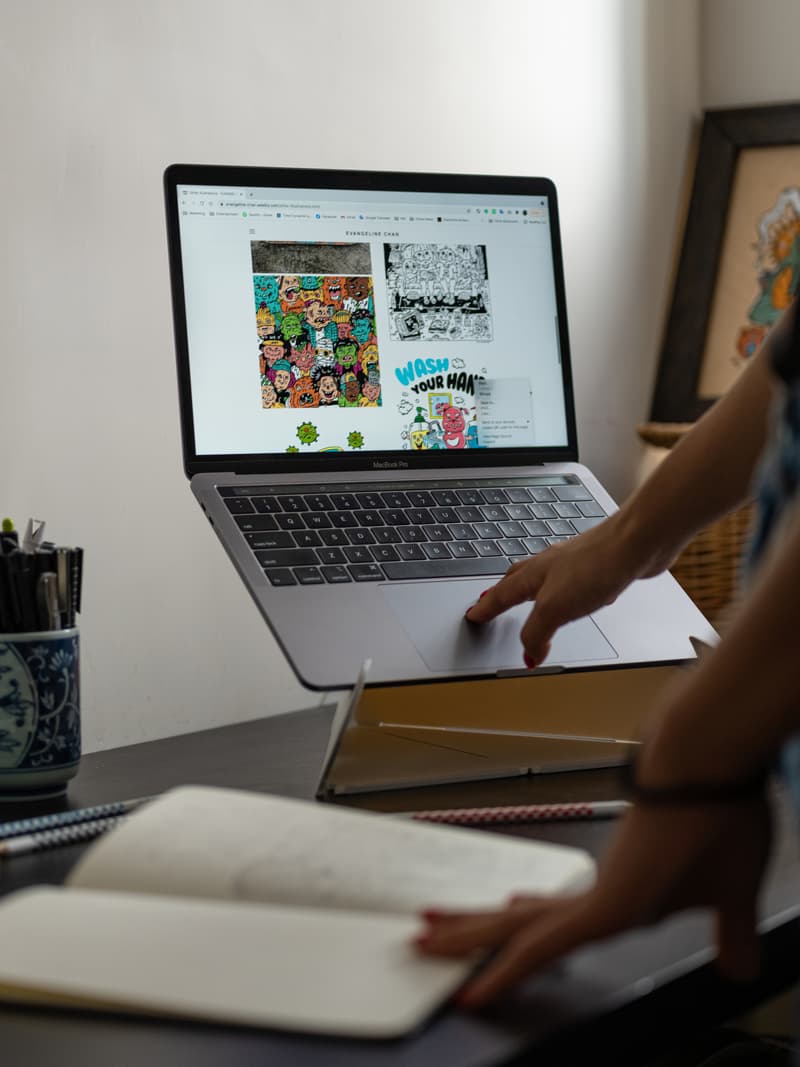 2 of 3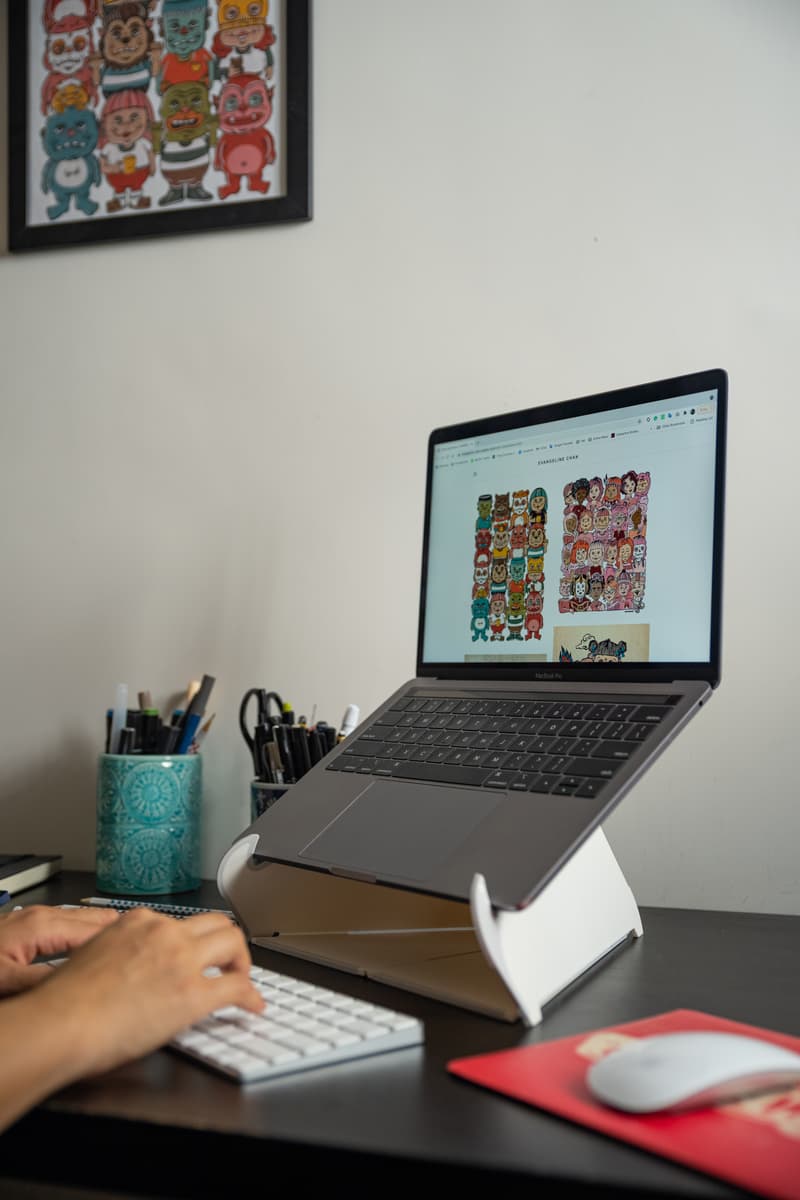 3 of 3
We recently stumbled upon Evangeline Chan, better known as MOONCASKET Evie, a passionate graphic designer and illustrator based in Hong Kong. Caught by her kooky cartoon characters, we captured her daily essentials as well as how Oripura, the freestanding laptop stand from British manufacturer Colebrook Bosson Saunders (CBS), helps her stay on track in the vibrant, bustling city.
1 of 2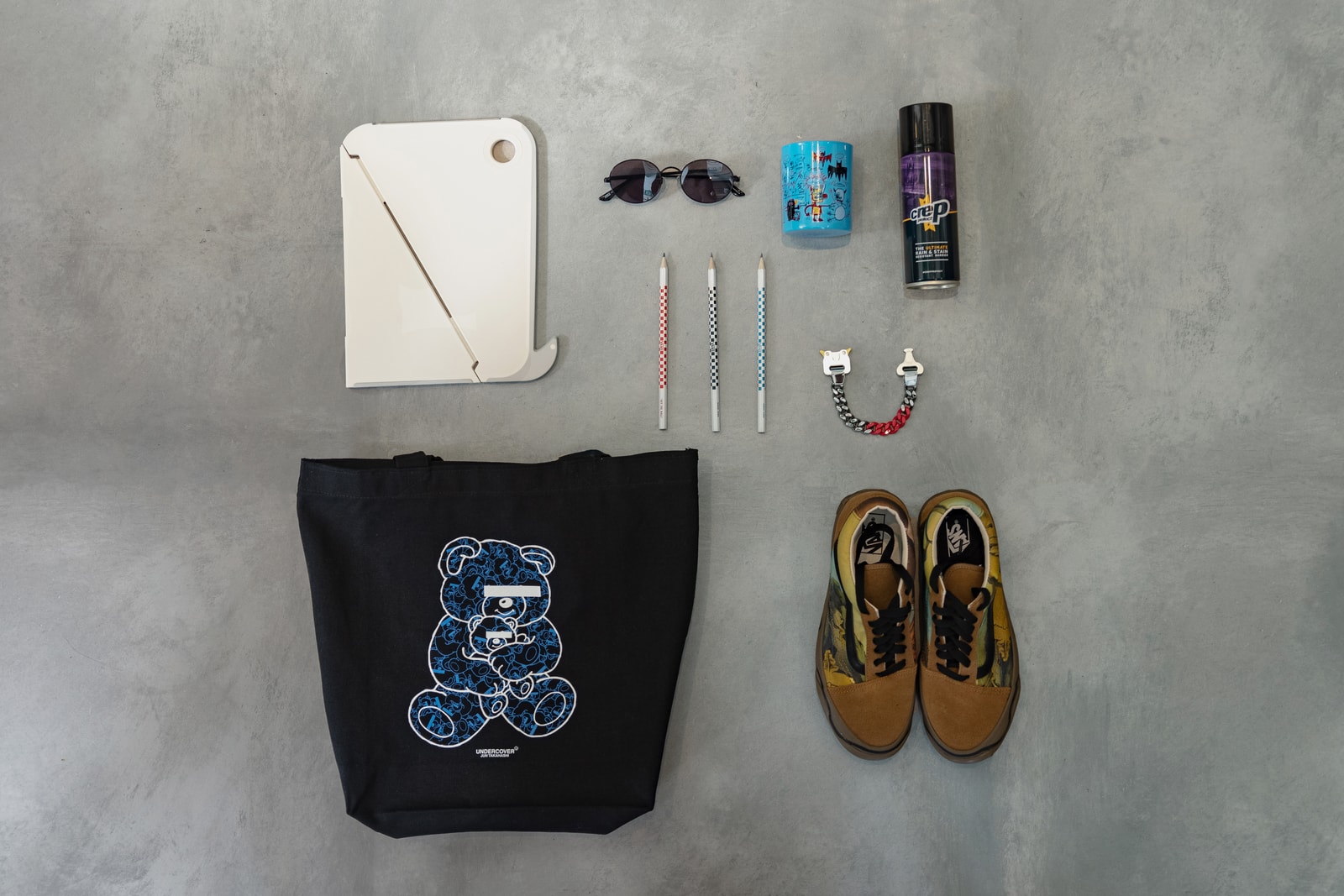 2 of 2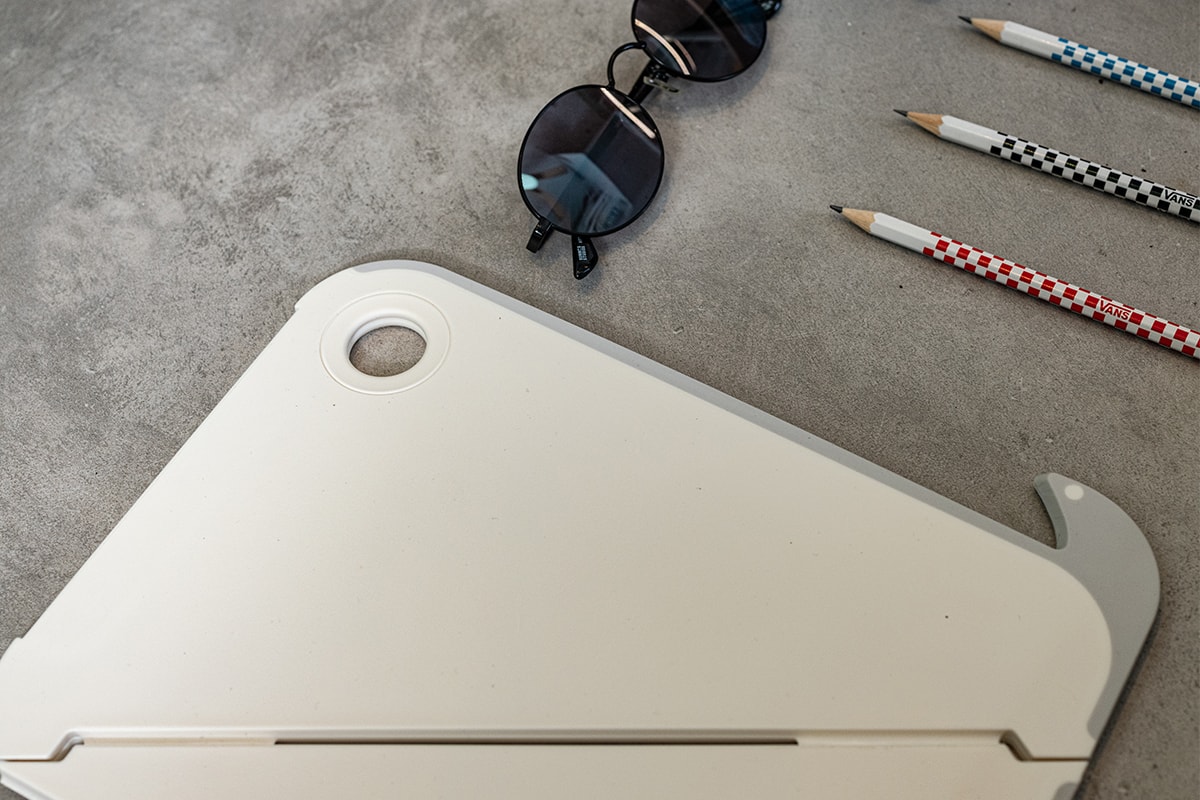 "Sometimes new ideas will pop up while you are out soaking up the sun, so I always carry my sunglasses with me," Evie says, "I keep this hydrophobic spray from Crep Protect in my bag, we all know how unpredictable Hong Kong weather can get as the rainy season approaches. It comes in handy for a person like me who loves wearing suede trainers." Evie is a fan of the Dalí-inspired Vans Old Skool Twist from the MoMA collection, "I carry everything in a tote bag most of the time. And since my style is rather simple, my outfit would not be complete without some accessories. Matthew Williams, the founder of 1017 ALYX 9SM, has a unique, minimalistic approach to fashion design which I agree with."
"Majority of my staples are work-related. I got these pencils from Vans, I have worked with them for a few years now. And if I start working, I like burning a scented candle to boost my mood. It is an aid to my creative process. This Jean-Michel Basquiat themed candle, in particular, is a gem to me." Continuing down the list of her essentials, "Oripura has recently become my everyday must-haves. It fixes the ergonomics flaws of my hardware and I don't have to hunch over my laptop."
1 of 2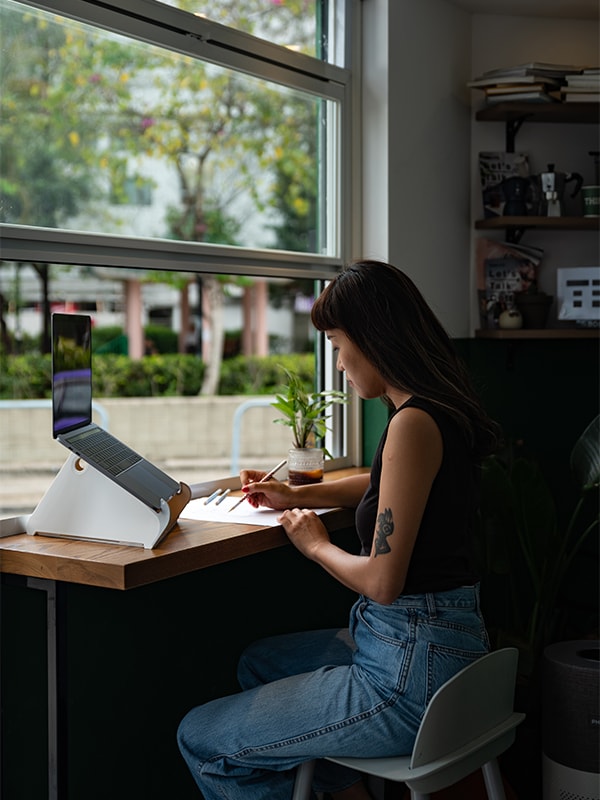 2 of 2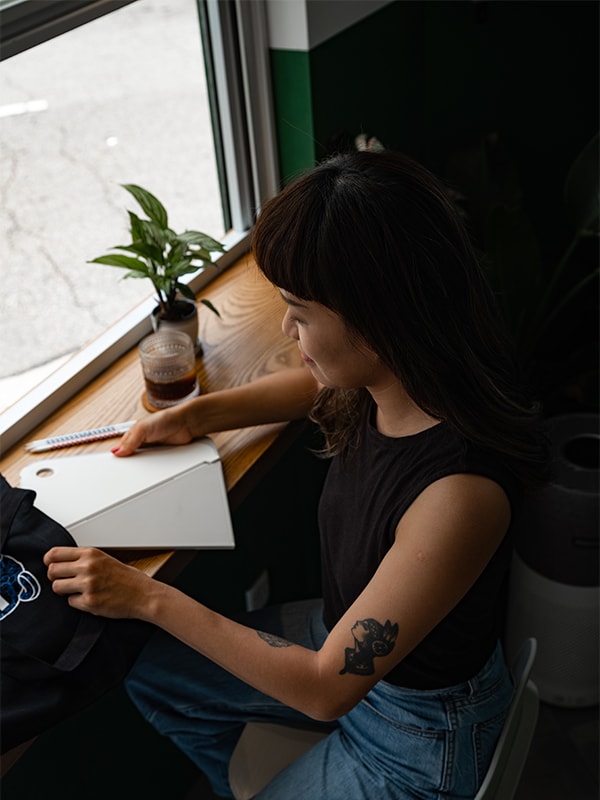 As a freelance digital creative, Evie often goes to a nearby coffee shop to take the stress out of working from home, and that is why she always keeps Oripura in arm's reach. "Oripura is light and foldable so I can bring it anywhere, and the simplistic design is just right up my alley," she adds, "Even when I walk my dog, I bring my laptop and Oripura with me so I can create whenever I feel drawn to. Oripura helps tilt the laptop screen to eye level and eventually improves my poor posture, which is the reason why I used to experience stiffness in my neck and back all the time."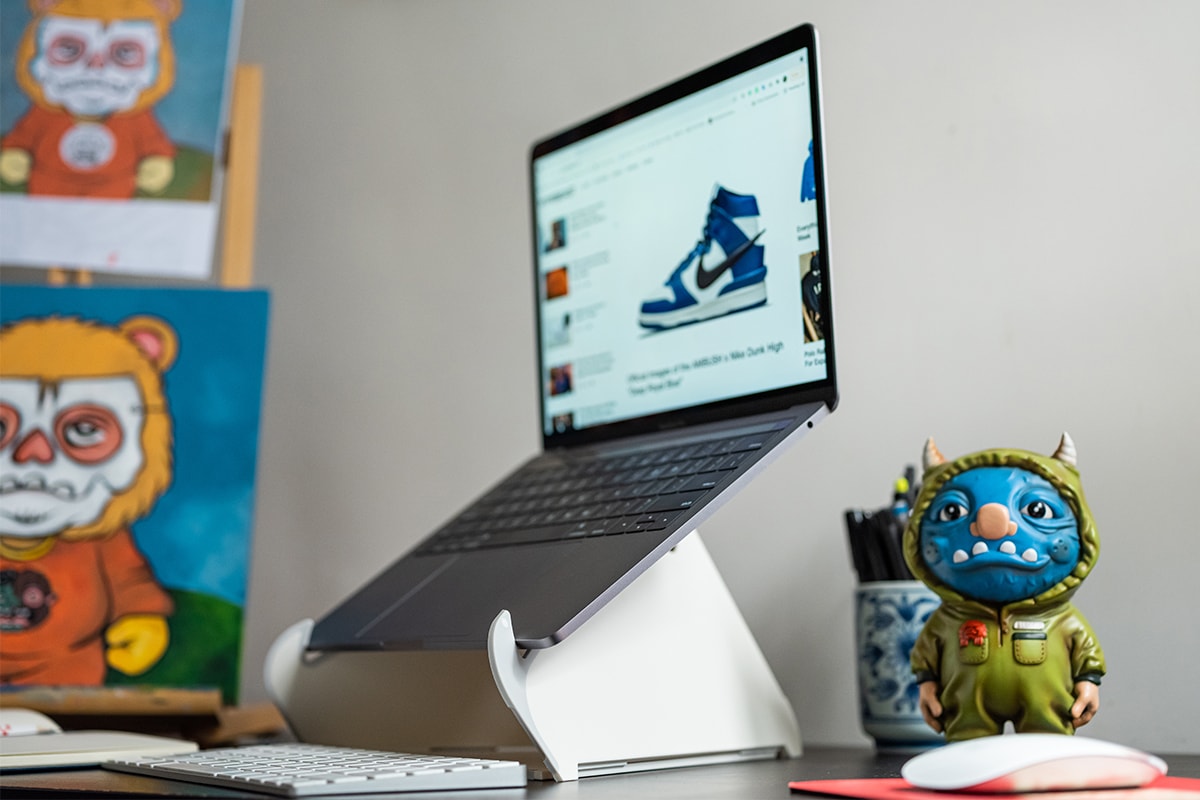 Colebrook Bosson Saunders' Oripura is ergonomically designed for optimum work-life flexibility. It offers a simple fix to improve productivity and efficiency. Check out more information about Oripura on their website.