Michael Jordan Will Appear In The Highly-Anticipated 'Space Jam' Sequel
LeBron James replaces Jordan as the starring role in the upcoming film.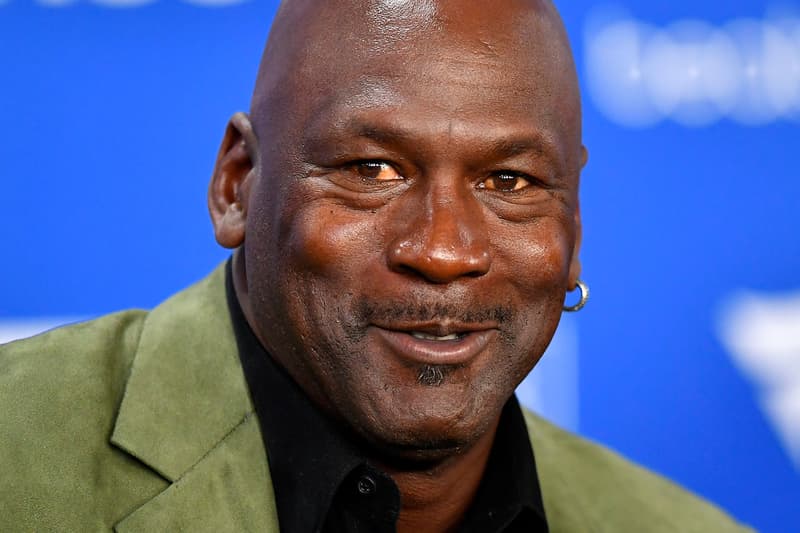 Don Cheadle, who stars in the upcoming Space Jam sequel, revealed in an interview with Access Hollywood on Tuesday that basketball legend Michael Jordan will make an appearance in the eagerly-awaited film.
"Michael Jordan is in the movie," Cheadle confirmed to the outlet, "but not in the way you would expect it."
The news arrives in tandem with Warner Bros.' latest posters for the film, which introduce members of the Goon Squad — the equivalent to the Monstars in the 1996 film. The lineup includes Anthony Davis as The Brow, Klay Thomspon as Wet-Fire, Damian Lillard as Chronos, Diana Taurasi as White Mamba and Nneka Ogwumike as Arachnneka.
In a modern take on an old-school classic, Los Angeles Lakers star LeBron James will step into Jordan's previous starring role, as revealed in the official trailer last month. The film follows James and his character's son Dom, played by Cedric Joe, as they are forced into a virtual realm where they must team up with Bugs Bunny and the Looney Tunes to win a game of basketball against the Goon Squad in order to escape. The trailer also revealed several Warner Bros. crossovers, employing cameos from King Kong, Gandalf, the Iron Giant and Yogi Bear, to name a few.
Warner has strategically built hype surrounding the second edition film for roughly five years, periodically sharing new information about the cast, wardrobe and posters since the sequel was officially announced in 2016. Khris Davis and Sonequa Martin-Greeen are set to star alongside Cheadle and James.
Space Jam: A New Legacy is set to premiere simultaneously in theaters and on HBO Max on July 16.
Elsewhere in basketball, the NBA recently released a second capsule collection with Louis Vuitton. Take a look at the hoop-inspired range.