21 Savage Drops 'Spiral: From the Book of Saw' Soundtrack Featuring Young Thug, Gunna and More
The EP features four new tracks.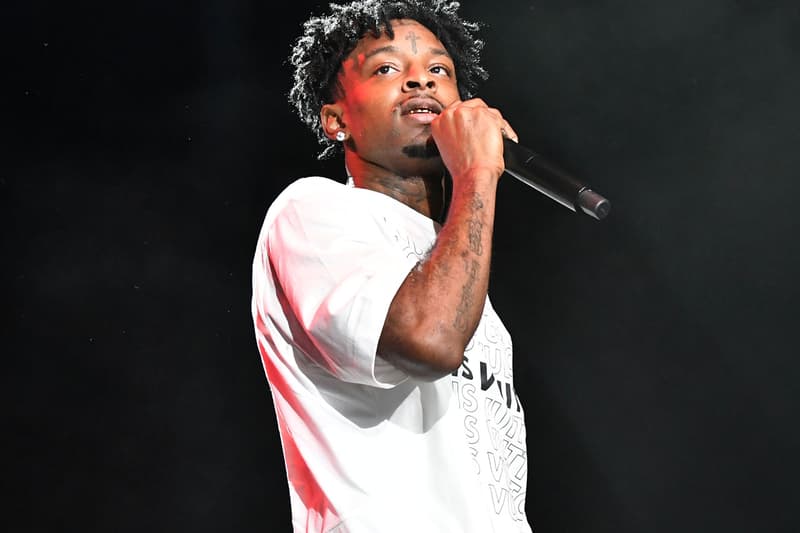 Spiral: From the Book of Saw landed in theaters today, and along with it, 21 Savage's horrorcore soundtrack.
Under Epic Records and Slaughter Gang, the concise track list features four songs, each of which riff on the creepy sonics of past Saw movies with heavy hip-hop and rap undertones. Enlisting production assistance from Turbo and Kid Nazel, Savage tapped Young Thug, Gunna, 21 Harold, Real Recognize Rio, SG Tip, Millie Go Lightly and Young Nudy for collaboration on the soundtrack.
Ahead of the film's debut, Savage — known for instilling horror into his own bars and music videos — released the soundtrack's eponymous single, "Spiral," which reinterprets the series' classic theme song. "You Ain't Hard" and "Down Bad" featuring Millie Go Lightly elevate the movie's haunting plot with fast-paced tempos and hard-hitting lyrics, while the final track "Emergency" featuring Gunna and Young Thug rounds out the cinematic EP with a slow-building rhythm that intensifies suspense.
The horror movie, directed by Darren Lynn Bousman, follows a police veteran, played by Samuel L. Jackson, a detective, played by Chris Rock, and a rookie, played by Max Minghella, on an eery investigation of a city's past murder cases, while the trio attempt to stop a Jigsaw copycat killer.
21 Savage also just shared a Happy Gilmore-inspired music video for "LET IT GO," with DJ Khaled and Justin Bieber. Watch the visual from DJ Khaled's latest album KHALED KHALED.