'Legends of the Hidden Temple' Adult Reboot is Coming to the CW
Olmec, the Temple Run and moat crossings return.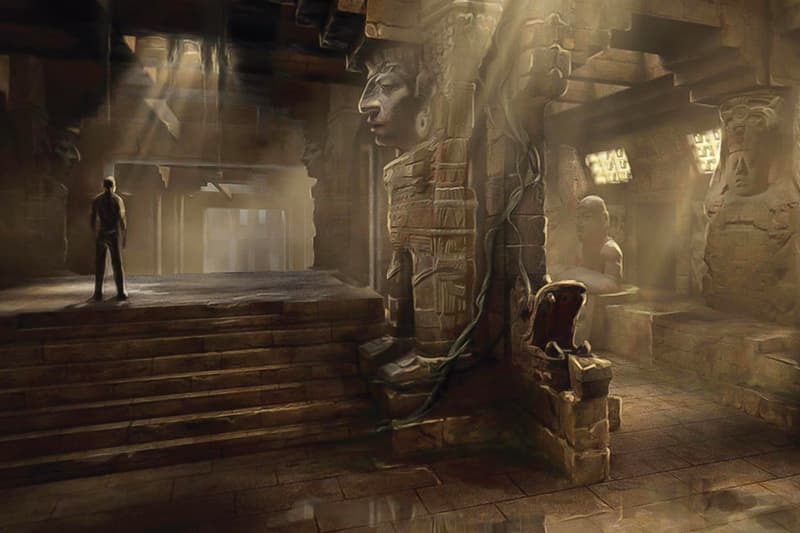 The beloved 90's Nickelodeon game show Legends of the Hidden Temple is getting a "supersized, adult" reboot, courtesy of the CW Network.
In a press release, the TV network said it had ordered episodes of the "new, reimagined edition" of the iconic game show, which aired from 1993 to 1995. The CW promised to "preserve many of the favorite elements of the original," while adapting the series for adults — this includes the giant talking head Olmec, the moat crossings, the Temple Run and the iconic team names like "Purple Parrots," "Blue Barracudas," "Orange Iguanas," "Red Jaguars," "Silver Snakes" and "Green Monkeys."
The CW said the scaled-up show will be filmed in a "jungle" setting and will include tougher challenges and bigger prizes. The new series is based on the original game show created by David G. Stanley, Scott A. Stone and Stephen R. Brown, and is produced by Stone & Company Entertainment and Nickelodeon.
"Five teams begin the journey, but only one is 'strong enough and smart enough' to enter the ominous Olmec's Temple, avoid the 'dreaded' Temple Guards, retrieve a lost treasure, and return it to its rightful owner," the CW said in its release, noting that the series holds a "special place in millennial hearts."
The reboot was originally slated to air in 2020 on the mobile-only streaming service Quibi, but production was halted after the service shut down. The CW said the series premiere date and time will be announced at a later date.
In December, Nickelodeon released a trailer for the season two reboot of another millennial favorite, Are You Afraid of the Dark?.