Nickeloden Revives 'Legends of the Hidden Temple' for Adults
Preserving trademark features such as the Temple Run stage & the talking Olmec head.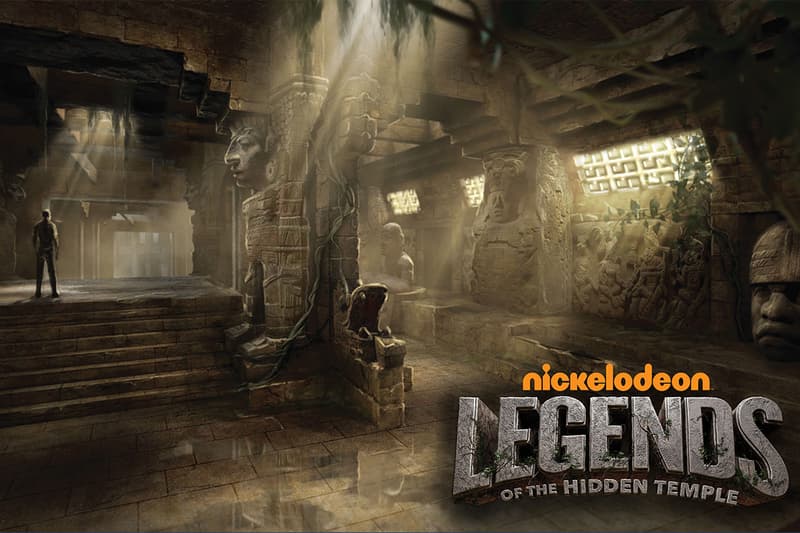 The classic Nickelodeon game show Legends of the Hidden Temple is officially getting an adult reboot. Created for the mobile-only streaming service Quibi, original executive producer Scott A. Stone announced the news in a statement to The Wrap. "Bringing back Legends for Quibi is a dream come true," he said. "I have been so lucky to be part of this defining millennial show, and now there is a defining millennial platform to go with it. I couldn't be more excited."
While the game specifics still remain a mystery, The Wrap notes that the forthcoming Hidden Temple revival will retain several trademark features from the '90s run, including the first Moat Crossing stage, the final Temple Run stage and the talking Olmec head. Seeing as Quibi will be providing more challenging rounds and bigger prizes, the reboot will be shot at an undisclosed jungle location instead of the original set at the Nickelodeon Studios in Orlando, Florida.
The original Hidden Temple aired between 1993 to 1995 and produced 120 episodes in a span of three seasons. Featuring six teams of two (one boy and one girl) between the ages of 11 and 14, the game show centered on a temple with lost treasures heavily protected by ancient Mayan temple guards. Each team competed in physical stunts and history, mythology and geography-based Q&As to "recover" historical artifacts that would bring them one step closer to discovering the temple.
Further details including the return of host Kirk Fogg or a premiere date are still unconfirmed, but Quibi is scheduled to launch in April 2020.
Elsewhere in entertainment, the Fyre Festival trustee has filed 14 lawsuits against the likes of Kendall Jenner, Pusha T and blink-182.