Fyre Festival Trustee Files 14 Lawsuits to Repay Investors
Seeking funds from Kendall Jenner, blink-182, Pusha T & more.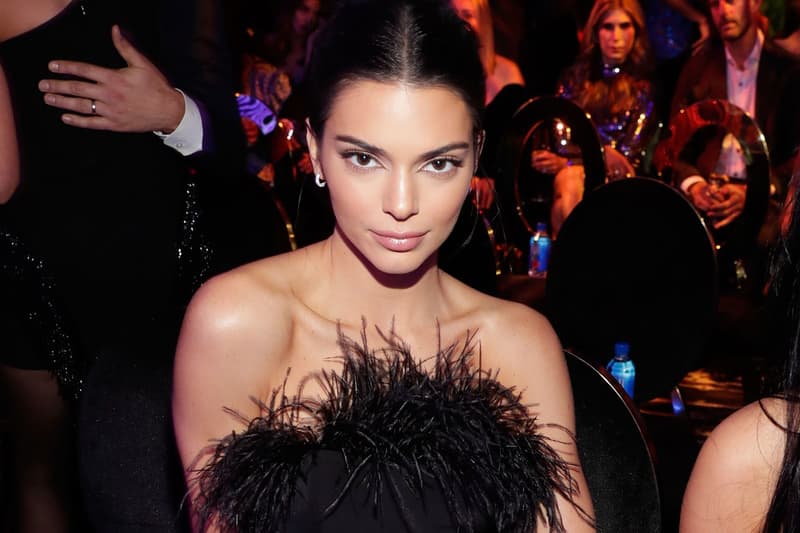 Gregory Messer, the trustee appointed to handle the bankruptcy proceedings of Ja Rule and Billy McFarland's infamous Fyre Festival, has filed 14 lawsuits against several talent agencies, transportation companies, management firms and celebrities like Kendall Jenner and blink-182 in an attempt to earn back the $14.4 million USD spent by Fyre Media for the failed event.
As McFarland serves his six-year federal prison sentence and with Ja Rule absolved from the case, Messer and New York attorney Fred Stevens are seeking to recover money owed to creditors and investors. The trustee is suing United Talent Agency (UTA), Creative Artists Agency (CAA) and International Creative Management (ICM) to return the money paid to the artists represented by the firms, along with $229,172.33 USD paid to American Express, $160,000 USD on private yachts and $238,550 USD with ticket broker ASC Tickets.
"Significant amounts were recklessly spent in continuation of McFarland's schemes," Stevens wrote in a lawsuit filed against Fyre Media, noting that there were "musical acts that never showed up" and that $2.25 million USD were paid to "influencers that promoted the Festival on social media without indicating to their followers and the public that they were paid for promoting the Festival (including $275,000 to Kendall Jenner for a single social media post)."
Matte Productions, the company that co-produced the Netflix documentary FYRE: The Greatest Party That Never Happened with Jerry Media, allegedly received over $500,000 USD for shooting and editing Fyre Festival ads and footage that were ultimately used to "produce a profitable and popular documentary panning the Festival (without sharing any of the proceeds of that documentary with those victimized by McFarland)."
The talent agencies involved in the lawsuit represent artists that were initially booked that didn't attend, including blink-182, Claptone and Bedouin who are with CAA, Skepta who is with UTA and Kanye West's G.O.O.D. Music imprint with ICM — although Stevens is clarifying if the money spent with the West-affiliated artists was paid to "Lil Yachty and/or Migos and/or Rae Sremmurd." In a different lawsuit filed against NUE Agency regarding a $730,000 USD payment, Stevens mentioned that while a $245,000 USD payment to Pusha T, a $142,500 USD payment to Desiigner and a $112,500 USD payment to Tyga could be traced, there is a missing name attached to a $230,000 USD payment.
In addition to the musical artists, models/influencers Kendall Jenner and Emily Ratajowski are being sued for promoting the event. Ratajowki reportedly accepted $300,000 USD to promote the event on Instagram while Jenner, on the other hand, was allegedly paid $270,000 USD to promote Fyre Festival on the same platform. According to Stevens, Jenner's caption that referenced her "G.O.O.D. Music Family" as the festival's headliners "intentionally led certain members of the public and ticket purchasers to believe that Jenner's brother-in-law, famous musician and G.O.O.D. Music record label founder Kanye West, may be or would be performing at the Festival. In fact, Mr. West was never going to perform at the Festival. This conduct demonstrates a clear lack of good faith on Jenner's part."
On top of the allegations, the lawsuit also details that McFarland raised $14 million USD in ticket sales during the festival's lead-up and sold the rights to advances on future ticket sales to Bump Network and Events.com for $1.5 million USD." In the one week leading up to the Festival, Fyre Festival actively encouraged ticket holders to put significant amounts onto their prepaid wristbands," Stevens wrote, "recommending $300 per attendee per day, and sent emails to attendees who had already put significant funds on their Fyre Bands telling them that they should 'top off' the amount on their Fyre Bands ahead of the Festival. In just one week, Fyre Festival raised over $1 million in prepayments from ticket holders on their Fyre Bands."
The lawsuit against Fyre Media also claims that McFarland spent $315,645 USD of investor money on personal expenses like a luxury penthouse apartment, interior design and home furnishings, hotel stays, dining and entertainment, transportation and clothing to name a few.
In case you missed it, Ja Rule addressed the festival in a new track.