Instagram Is Giving Creators Better Tools to See How Their Content is Performing
Better insights for Reels and live video.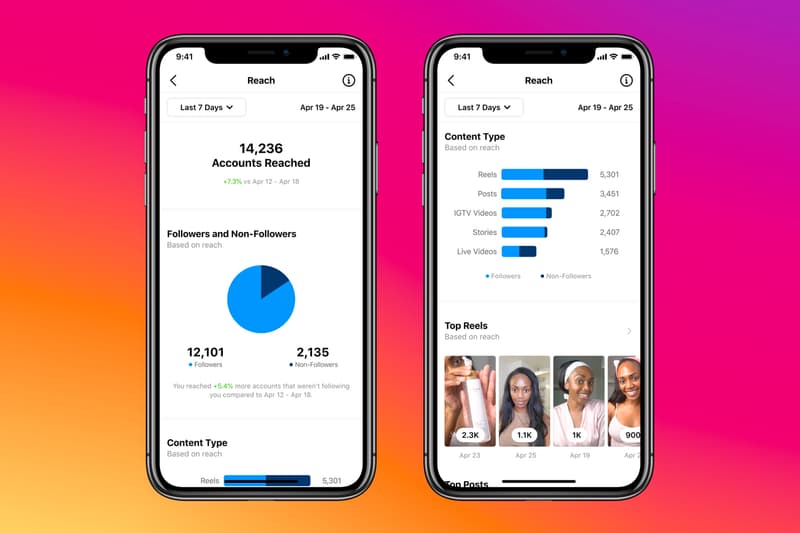 Instagram on Monday announced that it would be offering improved insights for content creators to help them better evaluate their performance on the platform.
In a blog post, the company said it would begin offering the new metrics based on feedback it has received from creators and businesses.
"For Reels, we will be showing new metrics including Plays, Accounts Reached, Likes, Comments, Saves, and Shares," Instagram's Business Team explained. "For Live, we will be showing Accounts Reached, Peak Concurrent Viewers, Comments, and Shares. We will also be including these metrics in Account Insights to provide a broader picture into how Reels and Live shape an account's performance."
In addition, Instagram is also launching new detailed information about the reach of content in the Account Insights tab.
"We know that understanding more about how content is being distributed is important, so we've built new breakdowns that provide transparency into which types of accounts you're reaching and which content formats are the most effective at driving Reach," the company said.
Instagram has been making several improvements to its platform in recent weeks. Earlier this month, Instagram announced that it was adding in a new pronouns feature to user profiles and also introduced auto-generated captions for stories and reels.