How to Start — and Cultivate — a Clothing Archive
Industry insiders deconstruct the stuffy world of archiving to help you understand and build yours.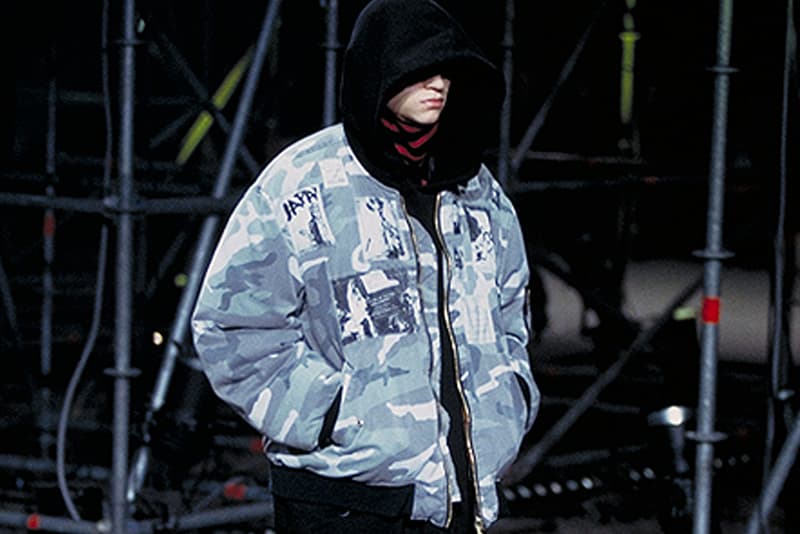 Archiving can be a bit like a gentleman's lunch club: exclusive, shrouded in secrecy, and surprisingly competitive. But it's a club filled with one-of-one runway looks, preserved grails and rarities from the Antwerp Six. It's a guarded, if-you-know-you-know world: even in the writing of this article, many archivists were afraid to speak on record, for fear of giving away their "secret sauce." 
And it's not as simple as it seems. "An archive is a collection of clothing, people, stories, feelings, emotions, or anything that has a collective strength," says Ariana Waiata Sheehan, the owner of Aro Archive, which specializes in Japanese, French and Belgian designers. 
Gill Linton, CEO and Editor in Chief of Byronesque — which focuses on grail-era Balenciaga, Lang, and Margiela — agrees. "Archiving is a fairly recent phenomenon," she says. "Five or ten years ago, they'd be hoarders, and now they're archivists." So what's the difference? "The archivist is very meticulous, careful, and strategic about what they buy and you're either good at it or you're not. We consider it a financial and emotional investment, and when you get the emotion bit right that usually puts the financial value up. It's like fine art."
Being emotionally invested in your pieces — to a degree that makes you further understand its importance in life and not just to you — is something we can confidently say every archivist goes through, and is partly what separates hoarders from archivists.
If you're thinking about creating an archive of your own, where's best to start? Generally, by digging deep into the era or designers that you have a passion for. And that means research. Sure, you love your clothes, but do you truly understand them and appreciate them? Do they make you feel something beyond looking good? 
"You've got to want to do it, and you have to care about clothes," says Linton. She adds, "We've been asked before, 'I love fashion and I want to start keeping it, but I don't know what to buy and keep.' We say, 'Find the era and the subculture that you are most inspired about, look into that and go down the rabbit holes until you discover something you love. Wait for the adrenaline to hit'."
But it's about more than mindlessly, scatter-shot buying. "It's not eBay bidding-winning adrenaline, it's more important than that. That's just cortisol levels, the adrenaline I'm talking about is 'I genuinely care about this item and its impact in culture and how it inspires me in my perspective'."
Once you do find your love, the next step is to start building the archive. "A great archive shows a real knowledge about the brand or type of clothing someone is curating, and what I find most inspiring about it is the passion and dedication that goes into building a powerful archive," say Milo Harley and Ned Membery of Dukes Cupboard, the Soho-based store that's known for its selection of vintage art T-shirts, Stone Island, Supreme and more.
To build an archive, you have to be a very particular type of person. It takes a lot of hard-headed dedication, and a willingness to trawl through pages and pages of the bad to find the good. But there's a level of discernment that you'll need to cultivate, too: as Linton also says, "just because it's old doesn't mean it's good." This is subjective, as for Byronesque it's about buying into a particular name or style that it predicts is going to soon blow up and be the next must-have in one's archive, while many others take a more simplistic approach by buying into a particular defining era. Did the designer move labels or die (Hedi Slimane-era Saint Laurent for the former being one strong case), or did the brand switch courses (for example, when Raf Simons joined Calvin Klein, putting the brand's high-end 205w39nyc division onto the streetwear-fashion map). 
Research can yield unexpected results, too. "Finding connections and obscure connections to pieces outside of your [preferred] brand or designer — that's when an archive becomes interesting," says Linton. "The narrative takes turns that not everyone else has got — when your archive is suddenly more interesting and valuable."
Plus, it creates space for your own taste to creep in. "I buy things simply because I like them and they're in my world," says Sheehan. "As much as we specialize in Japanese, Belgian and French, I love military, utilitarian, '90s rave and odd knitwear. In a strange way, when you're the one building the collection it all works because they're bought together by you."
 However, this won't be achieved by just thinking you have an archive because you've strung together a collection of clothes you like — especially in the era of 'curated' vintage sites like Depop or Grailed. "[Archiving has] been chucked into this category called 'resale,' which has become a giant dumping landfill of people with old clothes who think they can sell it," says Linton. "It's become a very confused world. If you want last season's Balenciaga sneakers people will say they're archiving — you're not, you're just buying some sneakers from a couple of seasons ago." 
Sheehan expresses a similar vein of thoughts, adding, "It's an interesting time for archiving as 'archive' and 'archivist' have become buzzwords, which, though it's exciting that there's more awareness of the value in archival clothing, it alters the meaning slightly — extending to people who swap and sell clothes, rather than existing to preserve for the future and (maybe more so for us) to continue to be an accessible active resource." With this in mind, it's important to distinguish between resellers and archivists: one is trying to make a quick buck from sold-out or limited-edition items, the other is trying to preserve a moment in time for the future (for emotional worth and not net worth, mind), all while making sure they don't end up in an endless cycle of reselling or, ultimately, in a landfill. 
Very simply put, an archive is an extension of yourself. "The best archivists I know are very specific about what they collect. Most of the archivists we work with and know, and even my very small collection of clothes that isn't an archive, is very specific to me and my attitude and I don't really deviate. We can tell the attitudinal connection between [clothes in an archive]. Clothes are about narratives," says Linton. 
Many archivists, both well-seasoned and newcomers, need to get into Sheehan's mindset where you can reflect on your life's work and tell your archive "I f*cking love you, mate." That is when you are an archivist, but by no means will it ever be complete, rather it will just continue to evolve — as will you. 
And while exploring is a never-ending trip for true archivists, there is — hopefully — an end goal for those who want to build something that's more than just a room full of clothes. The narrative you choose to tell is up to you.