FBI Publicly Releases File on Kurt Cobain
Released 27 years after his death.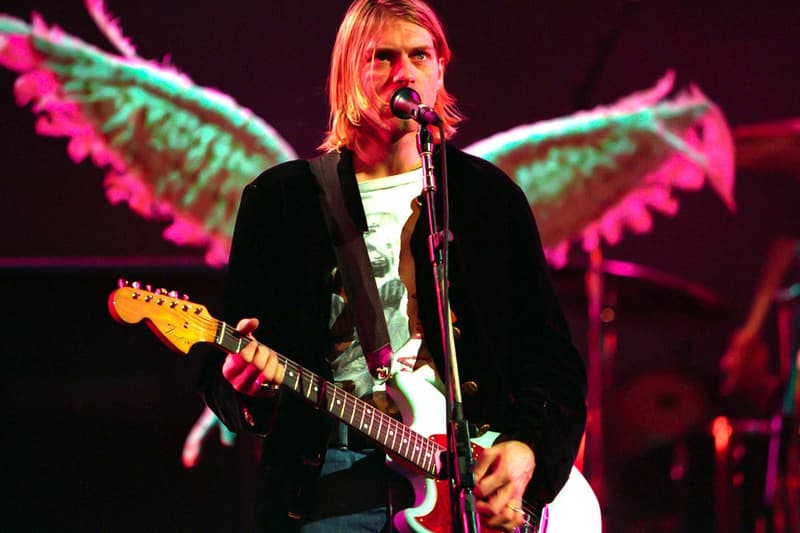 The FBI has officially declassified a file on the late Kurt Cobain.
According to reports, the 10-page file doesn't really reveal new information but rather includes documents that support the conspiracy theories claiming that the Nirvana frontman's cause of death might not have been suicide. Several letters from senders with redacted names essentially asked the bureau to reopen the case, claiming that either the investigators in the original case never considered investigating it as a murder, or that a licensed private investigator hired by Cobain's wife, Courtney Love, believed that foul play was involved.
"The police who took up the case were never very serious in investigating it as a murder but from the beginning insisted on it being a suicide. This bothers me the most because his killer is still out there," one of the letters partly read, also adding that there is "more than enough evidence to change the cause of death from suicide to murder." Another letter partly read, "I believe a great injustice may have been committed in the case of Kurt Cobain. … A California state licensed private investigator named [redacted], who was hired by his wife to try to locate him a week before his death, strongly believes foul play was involved. … Millions of fans around the world would like to see the inconsistencies surrounding his death cleared up once and for all."
The file also includes a fax from 1997 that was sent to the producers of the original Unsolved Mysteries series, which claims that former L.A. County Sheriff's deputy Tom Grant was "convinced that the official ruling of a suicide was a rush to judgment," that he "has found a number of inconsistencies, including questions about the alleged suicide note," which was supposedly only "a retirement letter to Cobain's fans."
A few responses from the FBI were also part of the file, with one of them reading, "We appreciate your concern that Mr. Cobain may have been the victim of a homicide. However, most homicide investigations generally fall within the jurisdiction of state or local authorities. … We are unable to identify any violation of federal law within the investigative jurisdiction of the FBI."
In related news, six strands of Kurt Cobain's hair has gone up for auction.