Amazon Contracts Reportedly Govern How Delivery Drivers Look, Smell and Tweet
Even ones from outside contracting companies.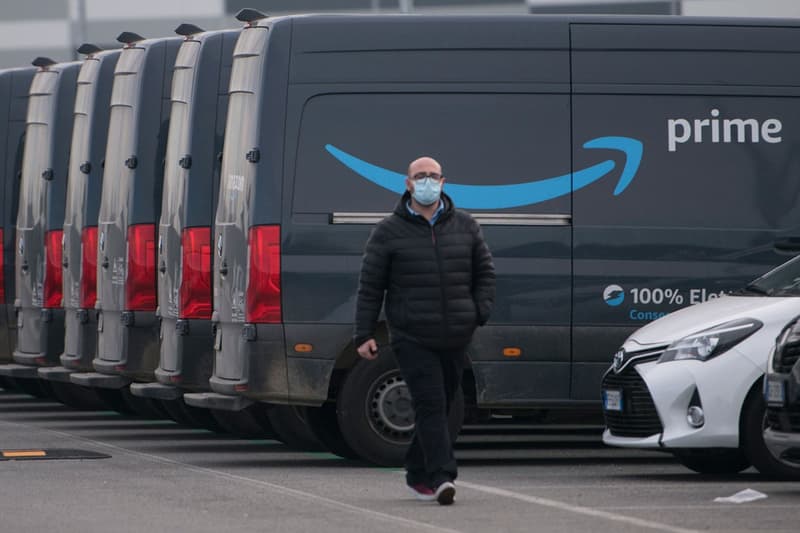 While Amazon's practices in regulating its own employees and contractors have long been a subject of controversy, it now seems that it also tightly controls employees of third-party companies that it contracts as well.
According to a new report from Bloomberg, Amazon has policies regulating a whole range of traits for its contracted delivery drivers, which include everything from how they look, such as clean fingernails, teeth and hair, to how they smell, including breath and body odor. It even goes so far as to regulate their online etiquette, controlling what they post about on social media.
While the rules may seem more reasonable if it's applied to Amazon's own employees, the delivery drivers currently being scrutinized in fact work for local delivery companies that maintain a contractual relationship with Amazon's Delivery Service Partners program, and do not work directly for the tech giant.
On top of these contractual obligations, the drivers are also the same ones being affected by Amazon's AI-powered cameras. The Verge points out that delivery drivers for Amazon have to consent to being monitored constantly by always-on cameras, which check on them for things such as traffic violations or distracted driving.
As of writing, Amazon has not officially commented on these reports.
Elsewhere in tech, Sony is being sued over its digital game sales practices on its PlayStation Store.