HP's EliteOne 800 G8 All-In-One Is the Perfect Work-From-Home Companion
With an optional pop-up webcam for your Zoom calls.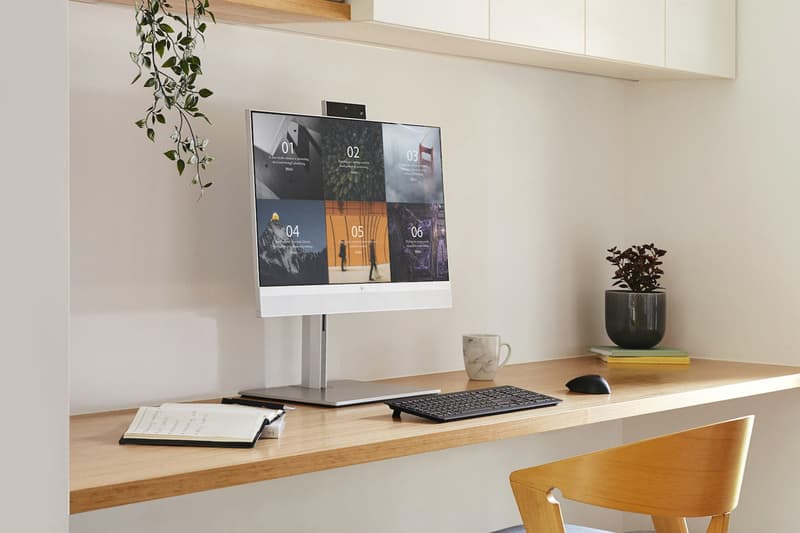 HP has just unveiled its EliteOne 800 G8 desktop computer, offering those working from home an all-in-one upgrade option.
Available in either a 23.8-inch or 27-inch size, the new desktop PC carries a user-friendly display that features both anti-glare and low-blue-light properties so your eyes won't feel as fatigued even when working for extended periods of time. 2TB of SSD storage provides ample room for your data needs, while an 11th-gen Intel Core processor and 64GB of DDR4 3200 SDRAM will keep things running quickly and smoothly.
It also carries Bluetooth 5 and WiFi 6 connectivity, a range of USB-C and USB-A ports, a DisplayPort, an HDMI port, and Ethernet support. If you're looking for an extra something for your Zoom calls, the computer also comes with an optional pop-up, dual-facing, 5-megapixel camera complete with AI tracking and noise reduction to make sure your colleagues get the best side of you.
For those interested, HP's new EliteOne 800 G8 will be available across numerous regions later this month.
Elsewhere in tech, Sony is being sued over its digital game sales practices on its PlayStation Store.