15-Year-Old Suspect Reportedly Admitted to Shooting Pop Smoke During Home Invasion
The minor supposedly claimed that he shot the rapper three times.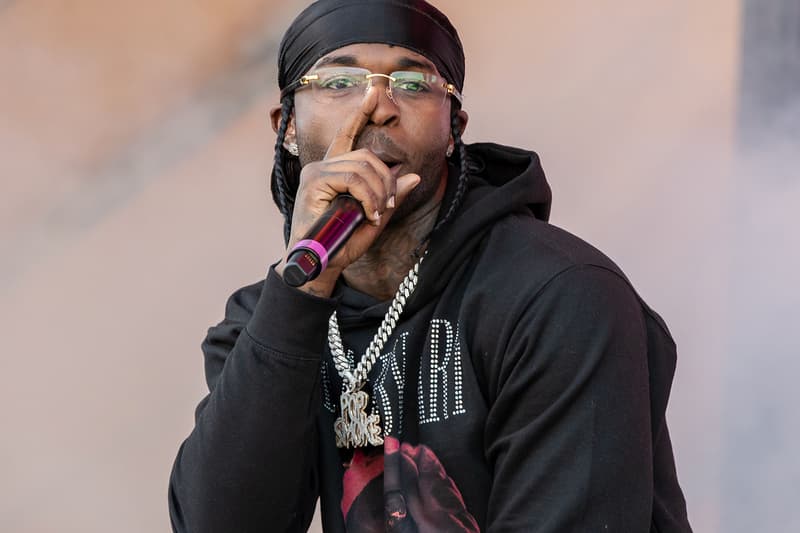 New details surrounding the murder of Pop Smoke (real name Bashar Barakah Jackson) came to light during the preliminary hearing of one of the suspects, Corey Walker.
According to reports, detective Christian Carrasco took the witness stand and alleged that masked men managed to break into Pop Smoke's Hollywood Hills rental home via the second floor balcony while the late rapper was in the shower. The unnamed 15-year-old suspect — the youngest of the four defendants — supposedly admitted in a recorded interview with a cellmate that he was the one who shot Pop Smoke. The minor "admitted that they asked for the jewelry" before "a confrontation" with Pop Smoke broke out. "He admitted that he shot the victim three times with a Baretta 9 (mm.)," the LAPD detective testified, adding that the minor said "he shot him on the back."
Walker, the 20-year-old defendant who is the only adult suspect in the case, pleaded not guilty. Camacho further claimed that Walker similarly confessed to his participation in a separate recorded interview with an informant that was placed in his cell. He supposedly admitted that they "pistol whipped" Pop Smoke when the rapper tried to fight back before the minor shot him.
Carrasco added that a woman was with Pop Smoke in the house that early morning, and that one of the men allegedly put a black semiautomatic firearm against her forehead and yelled, "Shut the f*ck up. Do you want to die?" The detective testified, "She heard a struggle coming from the shower area and heard Mr. Jackson screaming. Mr. Jackson ran out of the bathroom and then she heard a loud pop and [heard] Mr. Jackson fall to the ground." Citing the woman's own testimony, Carrasco asserted that "two other individuals began to kick him."
The law enforcement officials who testified claimed that all of the four defendants were part of the same street gang and managed to track down Pop Smoke via his Instagram; the rental home's address was supposedly visible on a gift bag label in one of the photos.
Walker's defense lawyer Christopher Darden — one of the prosecutors in the O.J. Simpson trial of 1994 — made a motion to dismiss his client's murder charge, contending that Walker never stepped foot in the house and was only a driver, and even specified to the younger defendants not to pull the trigger on anybody. "He's clearly not an aider and abettor of premeditated murder," Darden said. "At most, he's a principal in a robbery… He's a driver. He is outside."
Deputy District Attorney Hilary Williams opposed this, however, claiming that Walker scouted the Hollywood Hills home just a few hours before his co-defendants intended to rob the rapper at gunpoint. "They specifically target this house wanting this victim to be there," she said, further arguing that Walker's own actions displayed a "reckless indifference to human life."
Darden's motion for dismissal was denied by Judge H. Clay Jacke II, however, stating that there was "sufficient cause" to send the defendant to trial. Walker is scheduled for rearraignment on June 3. If convicted, the 20-year-old can face the death penalty.
Pop Smoke's mother, Audrey Jackson, shared that a lot of the testimonies were new to her. Meanwhile his father, Greg Jackson, "let out an audible gasp" when he learned that the stolen item — a diamond-studded Rolex — was worth only a little over $2,000 USD. "I didn't know any of this. It's all new. I just knew my boy was gone," Audrey said. "Now it really feels like he's not coming back."
She added, "I don't know what I thought being here would do. I thought something would happen that would help me feel differently. But to hear they kicked him when he was down. It's so disrespectful and dishonorable. There was no honor in this. And the irony in this is that those same kids are the kids he said he made music for."
"There need to be consequences, sufficient consequences," Audrey continued. "But as a people, we have work to do. Our children are killing each other. This just makes absolutely no sense to me."
In case you missed it, Pop Smoke's manager revealed that another posthumous project is in the works.