Dogecoin Drops From Record Value After Elon Musk's 'SNL' Appearance
Not quite the "Dogefather" yet.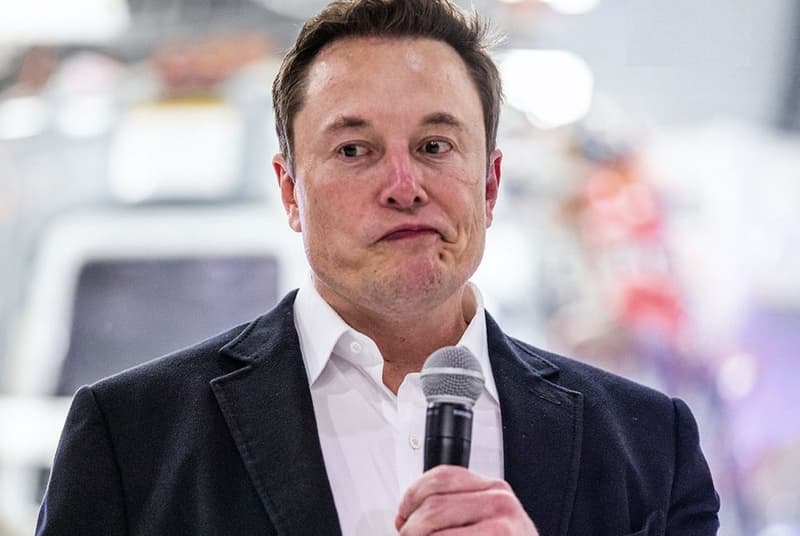 After his much-anticipated appearance on Saturday Night Live, Elon Musk quickly became a disappointment to investors who hoped that his self-proclaimed "Dogefather" title would help to increase the coin's value past $1 USD. Despite the Tesla billionaire's shoutout on SNL, the value of the dogecoin went down nearly 40 percent from the record value after his appearance.
The dogecoin was initially trading around $0.44 cents USD per coin, which was already a 38.6 percent decrease from the previous day. As the fourth-largest cryptocurrency by market value, the coin reached a record value of $0.73 USD on Saturday, just before Musk made his SNL debut. The betting odds revealed that there was a 40 percent chance that the price would soar to $1 USD. Unfortunately, the coin's value took a steep tumble, dropping as much as 29.5 percent to $0.49 USD.
Musk mentioned the coin in his opening monologue and again in the satirical news segment of the show, in which he officially labels himself the "Dogefather". After a short banter with co-hosts Colin Jost and Michael Che, Musk conceded that the dogecoin was a "hustle". Robinhood later saw an hour-long crypto trading outage on its platform as investors appeared to be in a frenzy, selling off the coin.
Despite bringing down the value of the dogecoin, Musks' debut boosted SNL ratings giving the episode the third-highest rating of the show's 46th season. According toVariety, Musk's outing saw an average of a 4.8 household rating and a 2.7 score in adults between 28 and 29. Musk's ratings tied with an episode hosted by Adele featuring H.E.R. as musical guest. His debut also marks the first time in SNL history that the show has been YouTube live-streamed in over 100 countries.
Check out Elon Musk on SNL below.
Monologue! ? @elonmusk pic.twitter.com/xeH1EOU79A

— Saturday Night Live – SNL (@nbcsnl) May 9, 2021
The defense calls Wario. pic.twitter.com/D2ANjRmbMO

— Saturday Night Live – SNL (@nbcsnl) May 9, 2021
In case you missed it, due to the recent rise in Bitcoin consumption, it has been revealed that Bitcoin mining consumes more energy than most countries in the world.