Funko's New "Gold Line" Offers Figures of Iconic Musicians and Famous Athletes
Including the Notorious B.I.G., NBA stars like Giannis Antetokounmpo and NFL standouts like Tom Brady.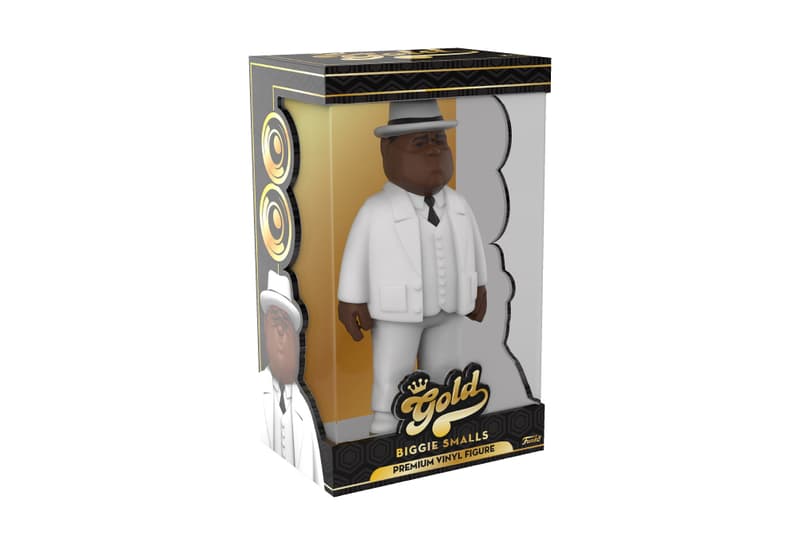 1 of 4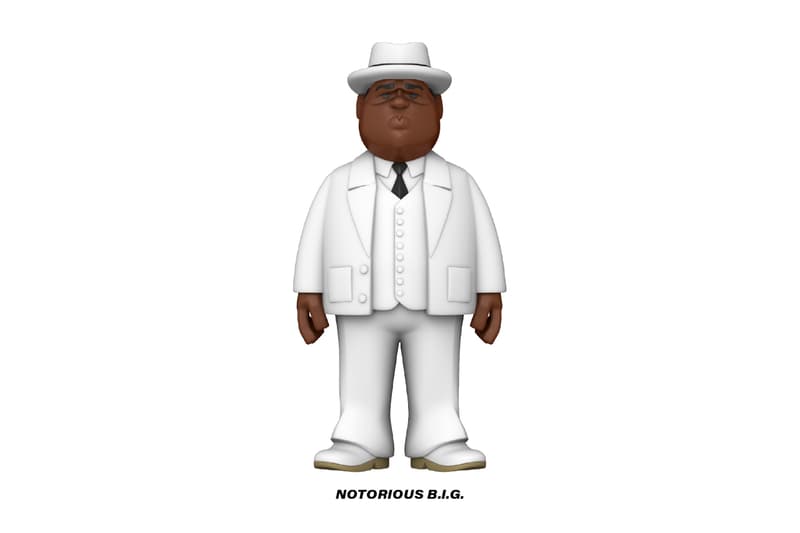 2 of 4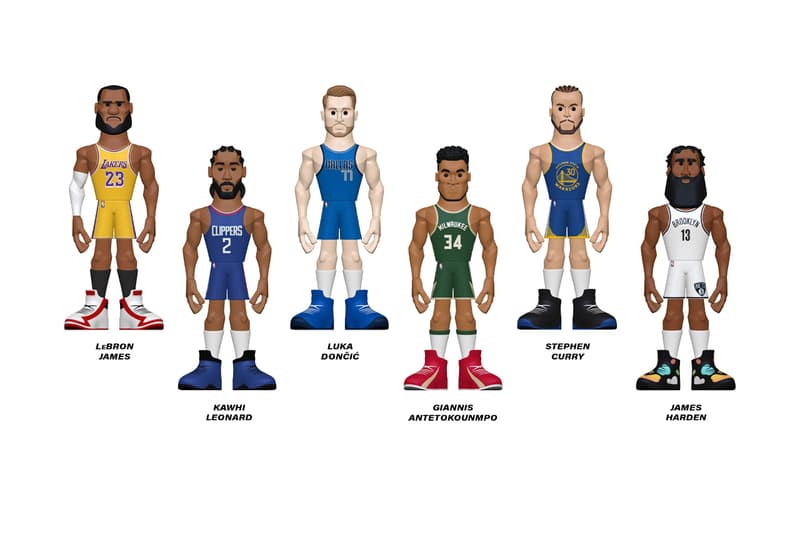 3 of 4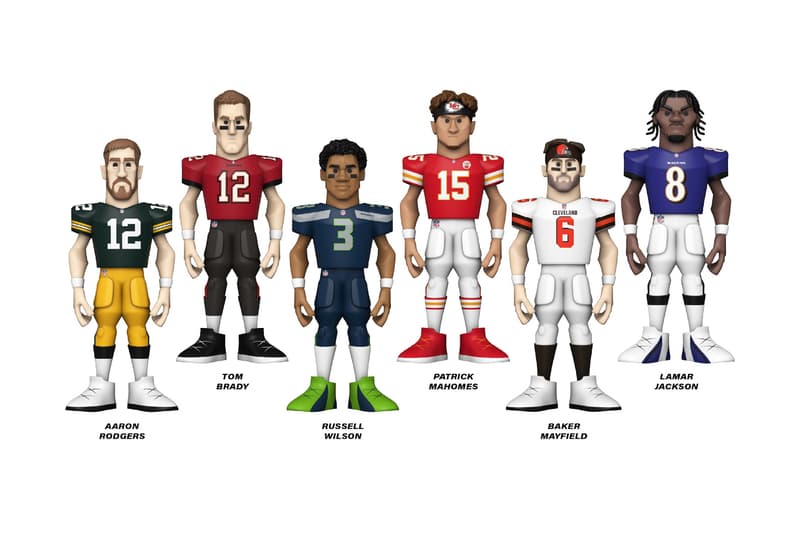 4 of 4
Collectable manufacturer Funko is known worldwide for its square-headed Pop! toys, but now it's set to release a new "Gold Line" series. Made up of iconic musicians and famous NBA/NFL athletes, Gold Line vinyl figures are bigger, bolder and more blocky head-to-toe than other Funko products on the market.
Gold Line's first key piece is a figure of the late, great rapper The Notorious B.I.G., dressed up in his famous white suit and top hat. Apart from Biggie Smalls, the initial Gold Line offerings will consist of a dozen athletes: six NBA stars and six NFL standouts, all decked out in their team uniforms. The NBA players include LeBron James, Giannis Antetokounmpo, Steph Curry, James Harden and Luka Dončić, while the NFL players are all quarterbacks — namely Tom Brady, Patrick Mahomes, Russell Wilson, Lamar Jackson, Aaron Rodgers and Baker Mayfield. Each figure will also be available in five-inch and 12-inch sizes.
Look for the Funko Gold Line figures to begin rolling out at Funko retailers later this year. 5-inch figures will be priced at $9.99 USD, and 12-inch figures will retail for $24.99 USD.
Elsewhere in the world of vinyl toys, take a look at Kotobukiya's highly detailed Mega Man X figure.