Eminem Enlists Jack Harlow and Cordae for "Killer" Remix
A new rendition of the 'Music To Be Murdered By — Side B (Deluxe)' cut.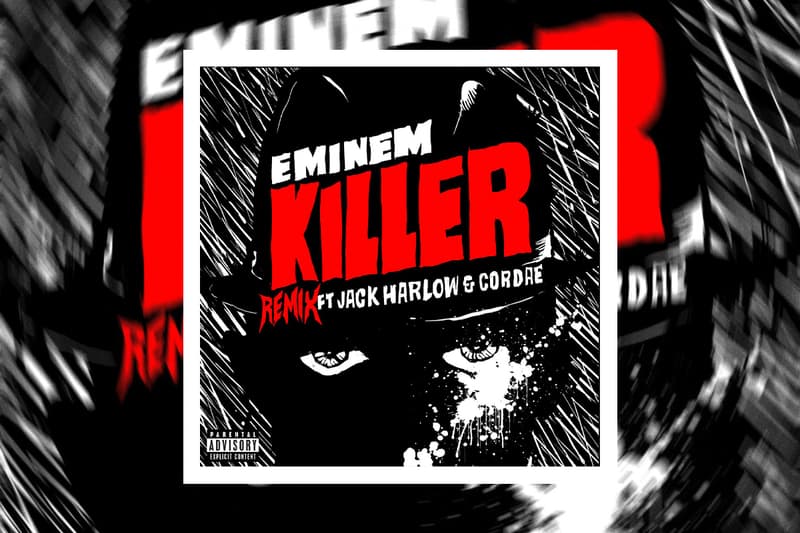 Eminem has joined forces with Jack Harlow and Cordae to offer a remix of his Music To Be Murdered By — Side B (Deluxe) cut, "Killer."
Clocking in at almost four minutes, the new rendition enters with the original chorus before Harlow enters with his own verse. Cordae replaces the second verse with his own bars and is followed by a whole new verse from Eminem, who namedrops Cardi B and even references Megan Thee Stallion's hit, "Body."
Em dropped Music To Be Murdered By — Side B (Deluxe) in December 2020 to close out the year; he released its predecessor, Music To Be Murdered By, in January of last year. Rumors of Side B began to stir a few days before its release but the rapper himself never confirmed it. The cover art that was used for the album hit the internet, and a contract with the tracklist included collabs Royce Da 5'9, Bon Iver and Phoebe Bridgers, but fans have to wait and see if these tracks will ever see the light of day.
Stream Eminem, Jack Harlow and Cordae's "Killer (Remix)" on Spotify and Apple Music.
In other new music releases, stream DMX's posthumous album EXODUS.