Apple's Newest Retail Store Is Housed in a 17th Century Roman Palazzo
One of its most significant architectural restoration projects to date.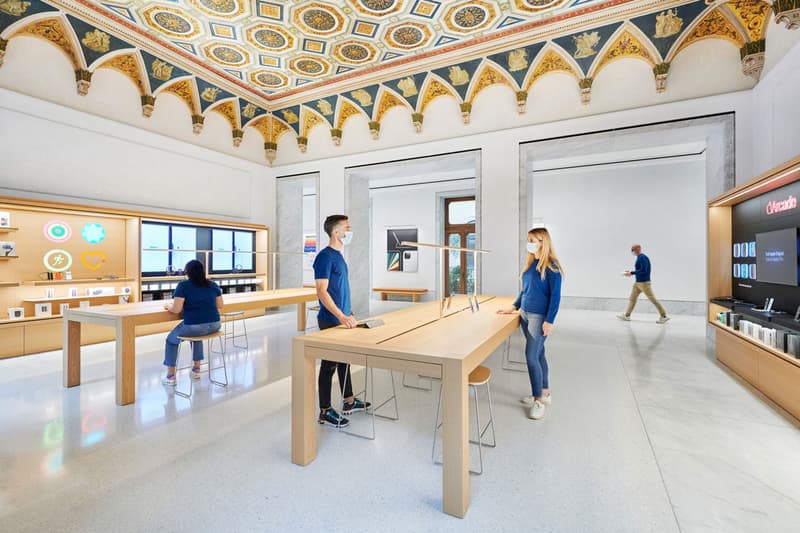 1 of 6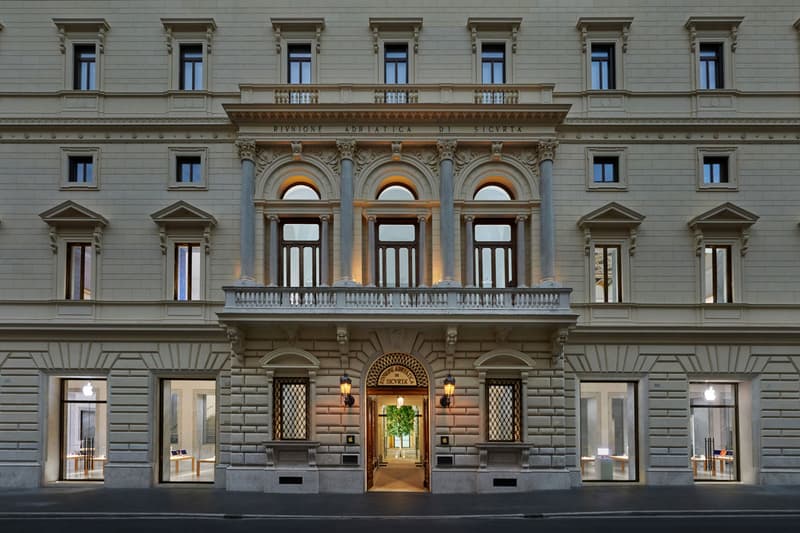 2 of 6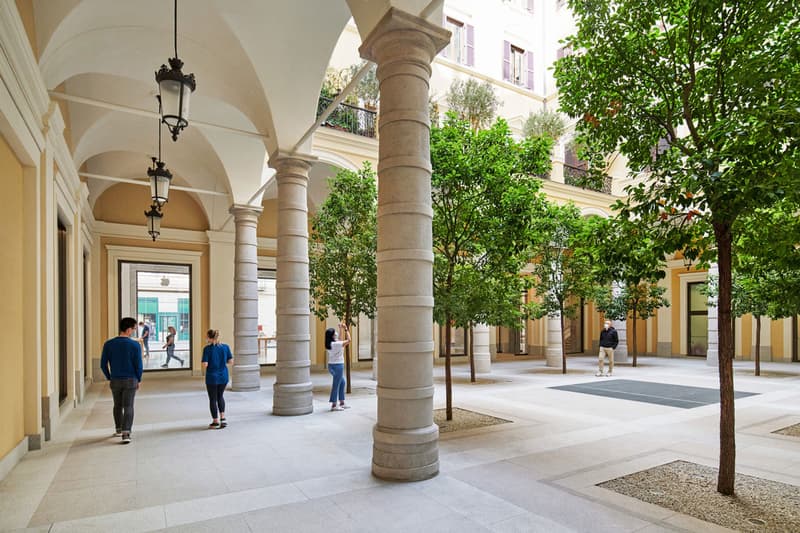 3 of 6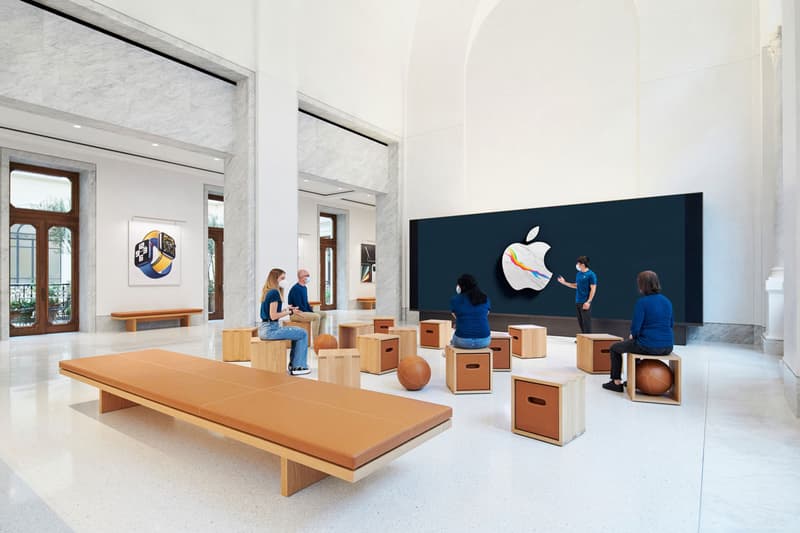 4 of 6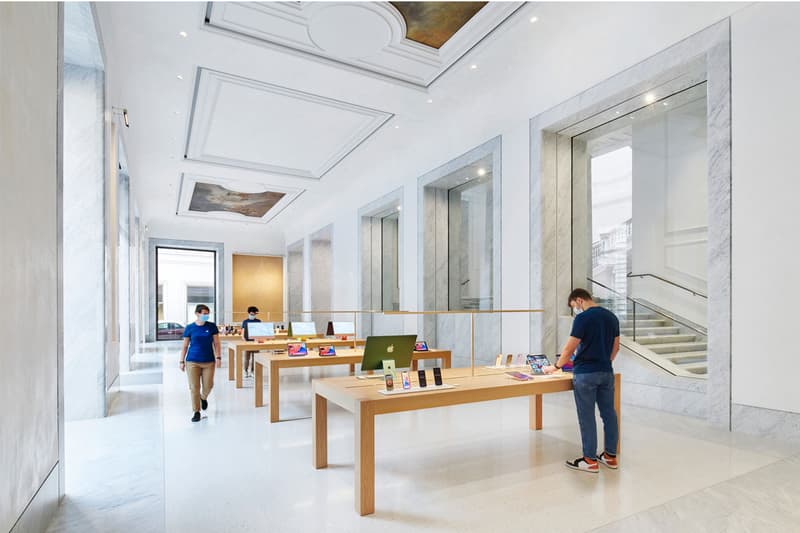 5 of 6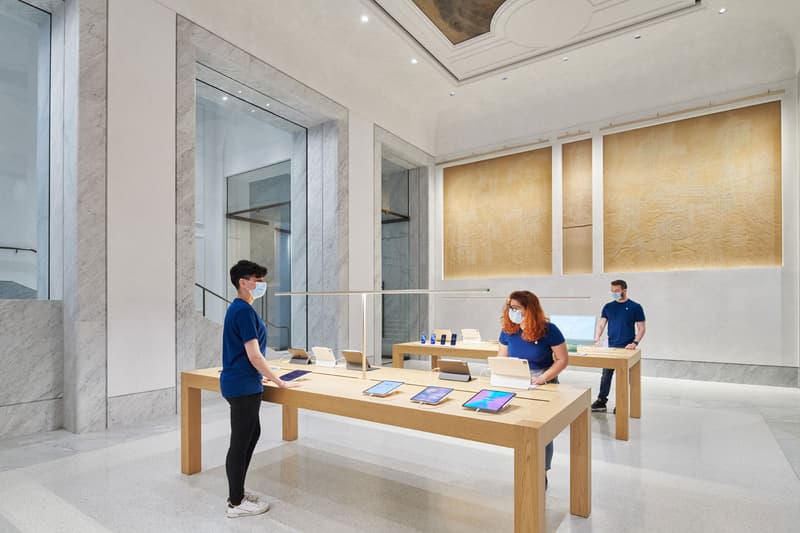 6 of 6
Apple on Thursday opened it's newest European retail space housed in a freshly-restored 17th-century palazzo in Rome.
Apple Via del Corso is the tech giant's 17th store to open in Italy and is located in the vibrant and historic Palazzo Marignoli. The company said that it's newest location pays homage to Rome's "rich history of art and culture" and is also one of its most significant architectural restoration projects to date.
The new space introduces the company's first-ever "Today at Apple Made in Rome" program, aimed at providing the city's youth with curated sessions led by over 40 local artists across fields of music, art and design, content creation and video. Once COVID restrictions are lifted and in-person sessions return, the store will also host free "Today at Apple" classes on topics ranging from photography and video, music, coding, art and design.
Deirdre O'Brien, Apple's senior vice president of Retail and People, said that Apple Via del Corso reflected a "new chapter" for the company's presence in Italy.
The grandiose building was originally constructed in 1873 by renowned architect Salvatore Bianchi. It was later revived by architect Giulio Podesti and was the home of Marquis Filippo Marignoli. The structure also accommodated Caffè Aragno, one of Rome's most notable gathering places of the time, which welcomed many artists, writers and actors through its doors over the years.
Several pieces of art in the palazzo were also restored to maintain the building's historical significance and were carefully incorporated into the design of Apple's new space. This includes multiple graffiti panels created by Italian painter Afro Basaldella in 1950, along with two large ceiling paintings — Fabio Cipolla's "Dawn" and Ettore Ballerini's "Dusk" — which date back to the early 1900s.
The intricate space also has large glass windows that face Via del Corso and a lush courtyard at its center filled with native Camphora trees. On the first floor, there's an exterior landscaped terrace filled with jasmine vines and olive trees overlooking the courtyard. A grand Carrara marble staircase connects to the upper floor, which features the Forum that occupies the ballroom of the Marquis's palazzo, home to future Today at Apple sessions. Next to the Forum, Apple Support and the Genius Bar will coexist under a geometrically patterned, hand-painted ceiling.
Via del Corso will have 200 Apple team members who collectively speak 20 languages. It is one of 117 Apple Store locations across 12 countries in Europe. Customers are encouraged to book an appointment to visit the store at apple.com/it/viadelcorso.
The store will offer all of Apple's newly-released devices — including the fully-loaded iPad Pro and its colorful range of iMacs.