Pokémon Go Fest Will Return This Summer With An Added Music Festival
Taking place on July 17-18.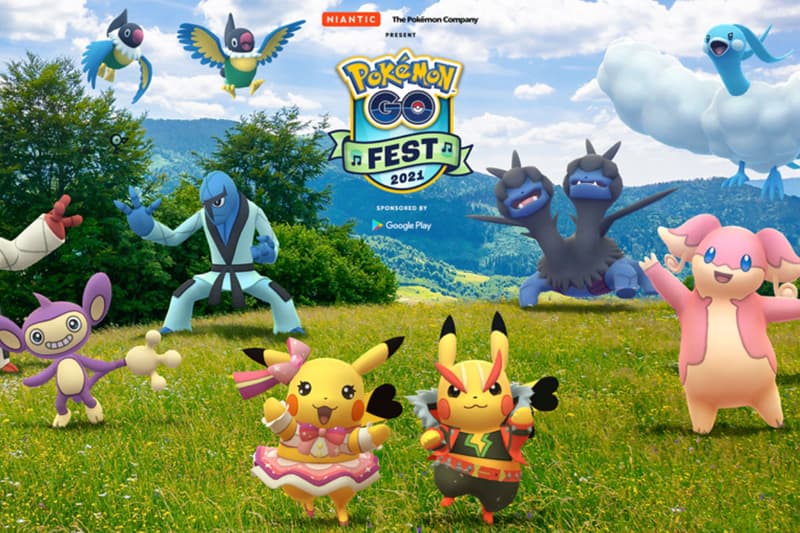 Pokémon Go Fest 2021 will return this July as a virtual event, and this year, the annual celebration will also host a music festival, Niantic announced on Thursday.
The brain behind the franchise's signature music, Junichi Masuda, has produced brand new songs for the digital-only festival, one leaning into the rock genre for Pikachu Rock Star fans and another tapping electro-pop sonics for Pikachu Pop Star fans.
Throughout the event, players will become show directors, aiding Professor Willow in producing a concert celebration while selecting various Pokémon to take part in the festival. Upon entering the online realm, players will have to choose between the two aforementioned Pikachu characters and their choice will dictate the music that plays throughout the duration of their stay.
Users then have the option to complete in-game challenges, which can ultimately unlock an exclusive encounter with a mythical Pokémon that the developer has left as-of-yet unnamed. Shiny Sawk and Shiny Troh will also make debut appearances at the event as well as several other Pokémon in special festival costumes.
This year's Pokémon Go Fest also marks the return of the Global Challenge Arena, where players can engage in collaborative games and take photos that will appear in the app's "Today View" section.
The event will take place from July 17 to July 18. Tickets are available to purchase on the Pokémon Go app for a price of $4.99 USD — a discount from last year's $14.99 USD, in honor of the game's fifth anniversary.
Elsewhere, Ultra Pro just announced a new "Pokémon Trivia Trainer" interactive game.