David Lynch's 1984 Epic 'Dune' Is Receiving a 4K SteelBook Release
In anticipation of Denis Villeneuve's take on the film later this year.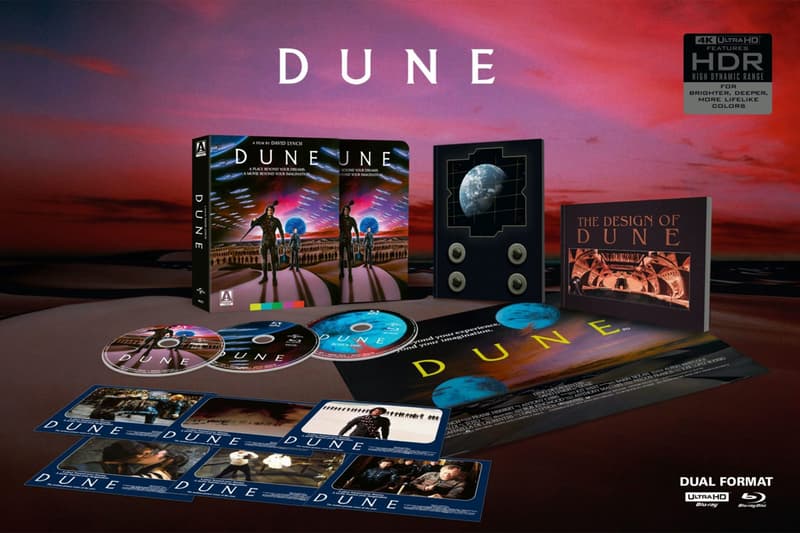 After almost four decades, David Lynch's 1984 sci-fi cult classic Dune is finally receiving a 4K SteelBook Blu-ray release in anticipation of Denis Villeneuve's take on the film arriving later this year.
For those unaware, Dune is based on Frank Herbert's novel of the same name and is set in the year 10,191. Four planets are fighting over a precious resource named Spice Melange, found only on the planet Arrakis. The story follows the feud between two dynasties: House Atreides and House Harkonnen. As the two clash on Arrakis, Duke Atreides' son Paul "finds himself at the center of an intergalactic war and an ancient prophecy that could change the galaxy forever."
As usual, the new release will also come with a whole roster of bonus content on top of the film itself, including a 60-page book discussing the movie, a double-sided poster with commissioned artwork, a documentary on the making of the film called Impressions of Dune, a range of deleted scenes, featurettes focusing on costume design and special and model effects, and even interviews with Paul Smith and other production members on the team.
For fans of the cult classic, the 1984 Dune's 4K SteelBook release will arrive August 30, and you can pre-order it now over on Arrow Films' website for £30 GBP, or roughly $42 USD.
Elsewhere in entertainment, Emma Stone has shot down rumors regarding her return to the Spider-Man franchise.