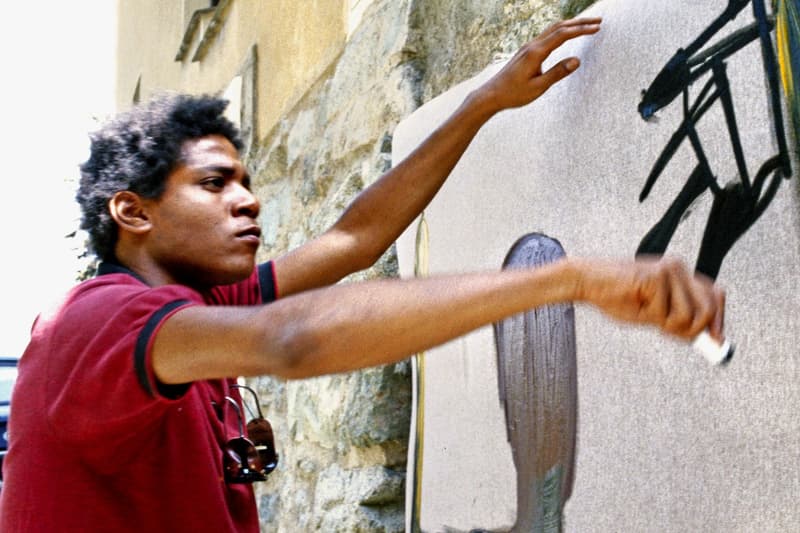 Should We Care What Artists Wear?
A new book takes a deep-dive into the significance of artist's clothing.
---
You'd be forgiven for assuming that the new book What Artists Wear (written by Charlie Porter, and published by Penguin) would be a kind of manual: "This is how artists dress. You should do the same."
There is, after all, an entire cottage industry dedicated to the imitation and reproduction of the personal style of artists. Images of Picasso's stripes, Hockney's colours, and Basquiat's suits plaster the moodboards of luxury houses and mass-market brands alike, while their iconography has been used to shill everything from slippers to candles.
Yet What Artists Wear offers a counterpoint to the cynical appropriation of 'artistic' style. Rather than a guidebook, it's a leisurely, contemplative journey through the art world of the 20th Century, as shown through the medium of the artists' own clothes. This includes what they wore in public, in their studios, and in (some of) their collaborations with the fashion industry.
Moreover, the book offers a timely perspective on clothing itself. Porter is one of the U.K.'s most respected fashion writers, who — in his former role as menswear critic for the Financial Times — has been credited with championing and nurturing the careers of designers including Craig Green and Nasir Mazhar. Yet the book pointedly turns away from the runway.
"I want to write about clothing…after it has been made, bought, worn, and given meaning by its wearer," he writes. "I would like to understand the language of clothes." The book includes only three catwalk images — and of those, one is of a catwalk set design, rather than the clothing presented on it. The focus remains firmly on lived-in clothes.
In the opening chapters, Porter clarifies that his purpose is "not to deify artists…how boring, how false." So why, then, did he demarcate them as a group worthy of a book?
"It's because they're really one of the only groups of people who don't have to wear a uniform," he says now, speaking to HYPEBEAST shortly before the book's release. "Even those of us who work in creative jobs, we all have a kind of uniform of sorts. Even if we're all wearing a baseball cap and a sweatshirt, it has to be the right baseball cap and the right sweatshirt. Artists are really one of the only groups who don't have that, because they tend to work in isolation."
Porter suggests, then a lens through which to examine how our relationship with clothing shifted over the last century. The book careers through almost every facet of modern clothing, from sportswear to denim, workwear to luxury fashion. Tailoring, in particular, receives significant discussion. "I was interested in suits as a symbol of white male power," says Porter. "But I was much more interested in what artists did with that symbol."
That section includes the names you'd expect: Basquiat, Gilbert & George, and Yves Klein, for example, whose adoption and subversion of tailoring has been well-documented. But it also includes less familiar figures, like the New York-based Tabboo!, who dresses in brightly-coloured Gucci suits and proffers gossipy stories about early run-ins with Gianni Versace.
The focus shifts deliberately between the giants of 20th-Century art and those who haven't received the same adulation — and, in doing so, creates space for emerging, forgotten, or overlooked figures. As the book progresses, it becomes closer and more intimate in its scope: what begins as a survey of the major names becomes a kind of rolling conversation with the artists in Porter's own circle (Porter was also a juror for the Turner Prize in 2019).
"It was all very organic, really," he says. "Obviously, I knew at the start that there were some things I needed to cover off. But I wanted to give space to the artists whose work I really love today. So deciding who went in became something very natural."
It means, too, that the cliches of writing about artists' style are sidestepped entirely. "I'm quite pleased that there's only one mention of Picasso," says Porter.
"His Breton shirt pops up once, but that's it."
What Artists Wear is available now from Dover Street Market, among other stockists.