Bill Gates Has Reportedly Transferred More Than $3 Billion USD of Shares to Melinda After Split
New details have emerged regarding the breakdown of share splits between Bill and Melinda.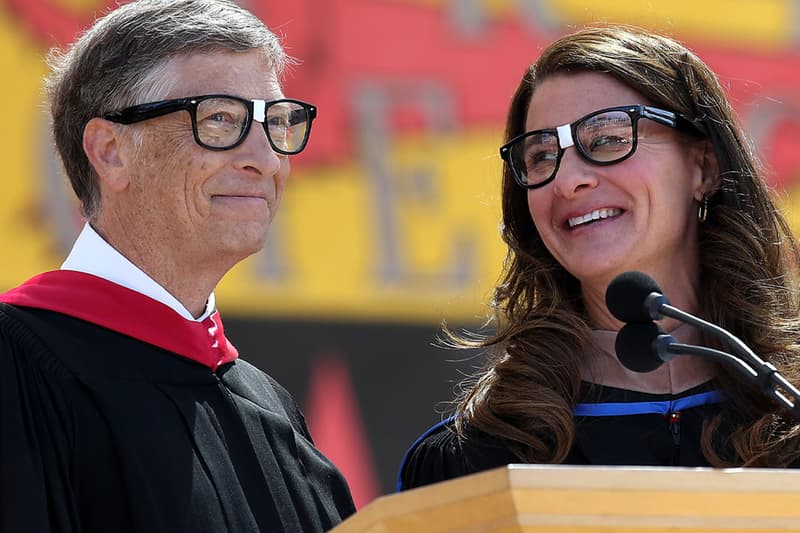 Since the announcement of their 27-year marriage, Bill Gates and ex-wife Melinda have been dividing up their financial portfolio behind closed doors. Recently HYPEBEAST dissected how the divorce would impact industries globally and posed the question of whether or not the divorce would have more than just personal ramifications.
The Wall Street Journal recently reported that Bill has transferred between $3 billion USD and $4 billion USD in shares to his former wife. Amongst the shares, $850 million USD are of Deere & Co, loosely translated to a seven percent stake in the equipment company. The transfer occurred last week and was recorded by Gates and his investment company, Cascade Investement LLC. After the transfer, both Bill and Cascade still own 9.3 percent of Deere & Co.
Bill also made stake transfers in the Canadian railroad, Coca-Cola bottler and AutoNation Inc to Melinda, ultimately reaching a total value of $2.4 billion USD. Prior to the split, the couple amassed a net worth of $130 billion USD. Though no additional details were provided regarding the decision that led to the split, it has been widely speculated that the couple had signed a separation agreement prior to the announcement.
It still remains to be seen how the operations of the Bill and Melinda Gates Foundation will run post-divorce.
In case you missed it, Coinbase's partial outage has occurred amidst a massive cryptocurrency plunge.