Victoria Beckham Would "Rather Die" Than Wear Justin Bieber's drew house Crocs
It seems Posh Spice isn't up on the cozy Crocs trend.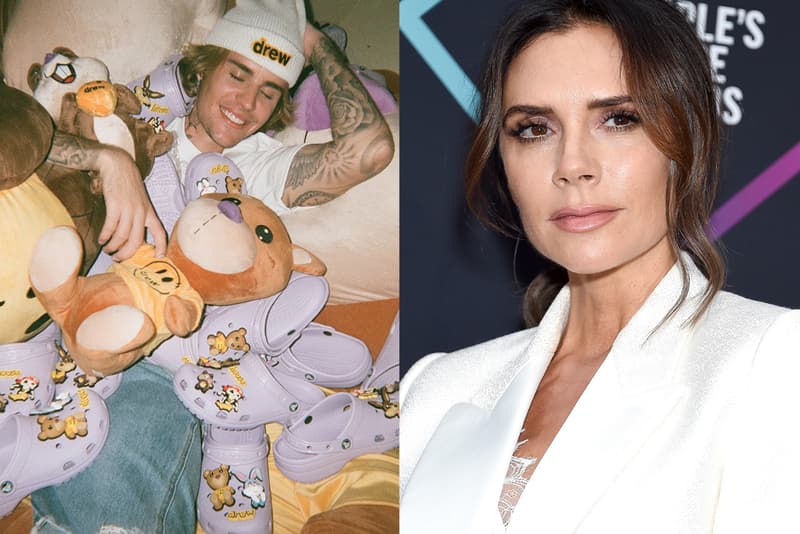 Victoria Beckham is often called one of the most stylish women around, but it seems she's not up on the Crocs trend that has taken the footwear industry (and almost anyone who's been living/working from home over the past year) by storm.
In an Instagram Story she posted yesterday, Posh Spice showed off a pair of the drew house x Crocs (fitted with oversized Jibbitz from the drew house character family) that she was gifted by Justin Bieber himself. In her string of Stories, Becks' wrote "A lot of people have been asking me what I'm planning on wearing after lockdown…what do we think about this suggestion from @justinbieber?!" And from there, the unraveling of her dislikening for the shoes began. 
She added, "OK this is so kind of Justin to send me some Crocs. Never worn a pair of Crocs. This did make me laugh, I mean, it is the thought that counts. Thank you so much." Then, a poll came in which she asked her 28.9m followers "Will I be wearing lilac crocs?!" Once the verdict was in (43 percent said "yes" while the other 57 percent voted "no"), Victoria concluded, "Well that was close! I think I'd rather die but thank you anyway @justinbieber." 
Despite Beckham being a frequent style icon, it seems she'll never be wearing a pair of Crocs. This comes after the brand announced an incredibly impressive year with its shares being pushed to an all-time high.
In related news, perhaps Victoria Beckham (and you) will prefer the new NEEDLES x Suicoke collaboration?