COVID-19 Pushed Crocs Shares to an All-Time High
Work-from-home comfort and high-profile collaborations have driven the brand's success.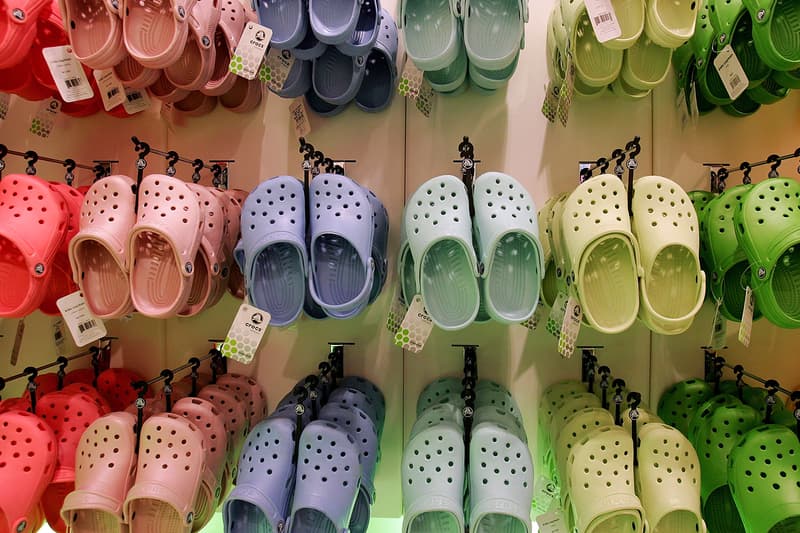 It's been a bumper year for Crocs. Over the last 12 months, the footwear label has released a string of eye-catching collaborations and hired a former Nike executive to oversee a period of growth. This has all been reflected in its latest financial performance, which has seen its share price rise to an all-time high.
The Colorado-based label reported growth across every category in the first quarter of 2021. Revenues increased by 64% to $460.1 million USD year on year, digital sales grew by 75.3% (making up 32.3% of revenue), direct-to-consumer sales soared by 93.3% and wholesale revenues were up by 50.1% over the same period. Overall, this strong performance led to a 16% increase in the Crocs share price.
There are a number of reasons for these figures. As well as its collaboration strategy — which includes releases with Justin Bieber, Bad Bunny and Post Malone — Crocs has found a new market during the COVID-19 pandemic due to its work-from-home comfort. The company's new-found status even led to Footwear News crowning it one of 2020's Brands of the Year.
For more business news, Gucci has maintained its status as the World's Hottest Brand.