Pharrell Speaks on Ownership in Music Industry
"No one should own your creations but you."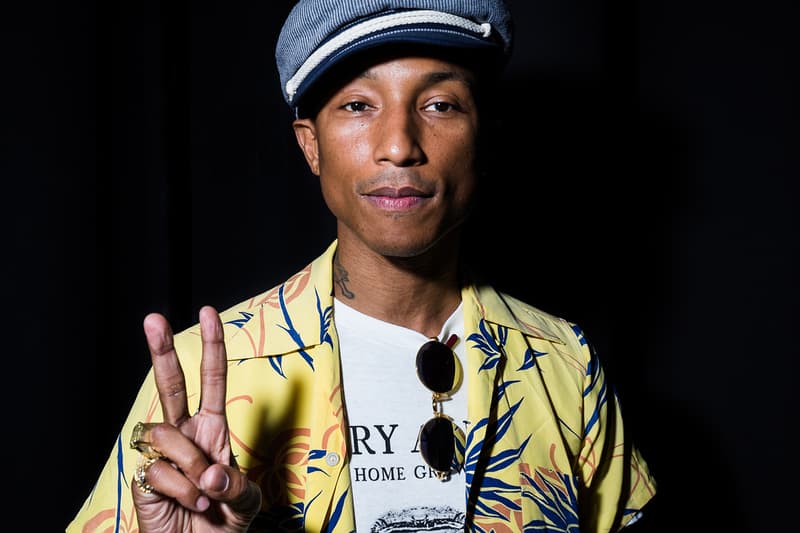 During a recent appearance at United Masters' SelectCon, Pharrell shared some words of wisdom on the controversial topic of ownership in the music industry.
Sitting down with Steve Stoute, the industry veteran reiterated the fact that an artist should always have complete ownership over their work. "No one should own you. No one should own your actions. No one should own your creations but you," he said. "We're so used to getting owned in some way, shape or form. You know, our debts are owned. Sometimes you find you're paying a debt to one person you thought you was actually paying it to somebody else, but somebody else bought that debt. We're really good at that in this country. It's like the concept, of like, ownership."
Pharrell also took a moment to inspire the viewers of his talk, reminding them to never stop making music and comparing the universe to a library. "Don't stop making me music," he added. "Creativity is not coming out of you. Creativity is like the work of the universe. The universe — that's why they call them universities — the universe is a library. All we're doing is checking ideas out. What you would have checked out one day might not be what you would check out the next day. So don't not make the music. When you got a library card that works, you use that card everyday."
View this post on Instagram
View this post on Instagram
In related news, take a look at Pharrell's new mask collection.