T-Pain Recently Discovered He's Been Unintentionally Snubbing Celebrities on IG for Two Years
"I was today years old when I found out."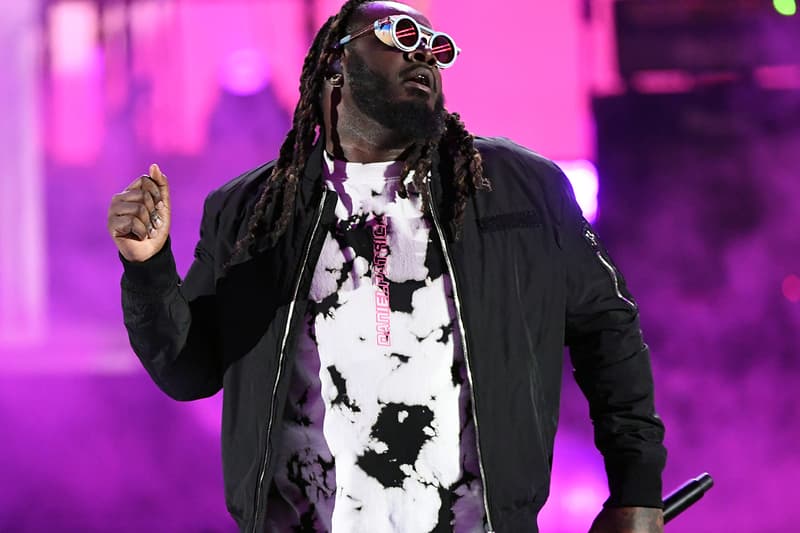 American singer, T-Pain, just found out that his Instagram message requests folder is full of DMs from fellow celebrities and clears the air that he wasn't ignoring them intentionally.
"I was today years old when I found out about the request folder on Instagram that's full of celebs trying to reach me," T-Pain wrote in a Tiktok video. "I've been accidentally straight up ignoring all these people for like 2 years. I thought DM's are supposed to just show up in the normal folder and you don't have to go digging for all these."
The "Bartender" singer knew about the requests folder on his account but never looked back when he ran through it before and saw that it was full of fan messages or jokes.
"I do have a social media manager, which is literally the only reason I even went back to that request folder," T-Pain clarified. "Immediately I was like, 'OK, f*ck this. Never going back there again.' … Then I hired my social media manager and then a couple days ago he was like, 'Yo, you ever check your requests folder?'"
T-Pain continued, "'I mean I've been there before, but it's just like all corny f*ckin' "Buy U a Drank" and "Bartender" jokes. I'm not going back in that motherfucker.' And he was like, 'Dude, no it's not.'"
In his newfound glory folder are messages from big names such as Fergie, Viola Davis, Diplo, YBN Nahmir, Keri Hilson, and more. T-Pain proceeded to let it be known that it was all an accident and is considering how to give his apologies for unintentionally snubbing his peers.
In case you missed it, watch an exclusive clip of Michael B. Jordan in action in 'Without Remorse'.