NYC Plans to Fully Reopen on July 1
Mayor Bill de Blasio said it will be "the summer of New York City."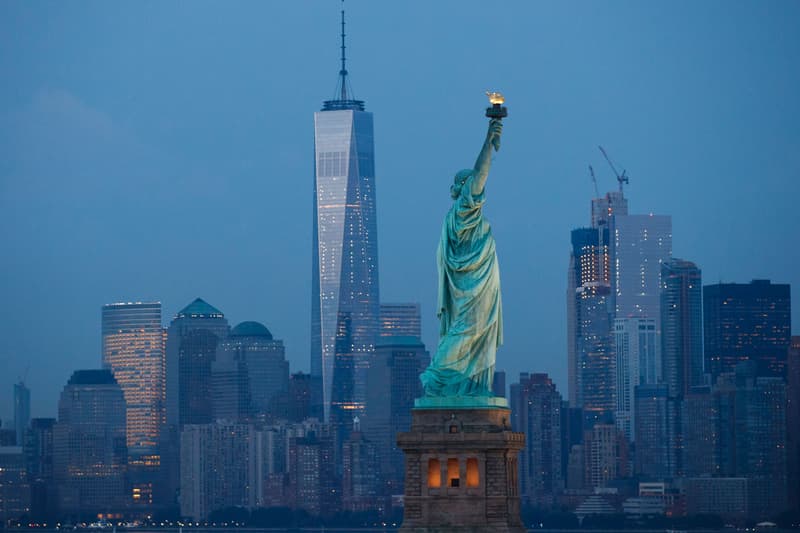 New York City, initially among the places hit the hardest by the coronavirus pandemic, has finally set it sights on reopening.
We set a goal to fully re-open NYC on July 1 AND we're launching Mental Health For All. Join me at City Hall. https://t.co/ouSmTdjtPR

— Mayor Bill de Blasio (@NYCMayor) April 29, 2021
During an appearance on MSNBC'S Morning Joe on Thursday, New York City Mayor Bill de Blasio announced plans for businesses to "fully reopen" by July 1.
"We are ready for stores to open, for businesses to open," he said, adding that the same applied to offices and theaters. "What we're seeing is people have gotten vaccinated, an extraordinary number, 6.3 million vaccinations in New York City to date."
A number of iconic NYC venues have recently opened up to administer vaccinations, including Citi Field and the American Museum of Natural History, speeding up the vaccination process.
"We now have the confidence that we can pull all these pieces together and get life back really in many ways to where it was, where people can enjoy an amazing summer," he said. "This is going to be the summer of New York City."
He also said that NYC public schools planned to have kids back full-time by September. Still, he said much of New York City's vibrant cultural industries will take time to recover from months of shutdown.
"Broadway takes time because they have to mount a whole production," he said. "I'd say you should expect Broadway full-strength in September, but I'd love to see some of the smaller shows up in July and August."
New York also has big plans to introduce new tourist attractions in the next few years, including the first public beach at the 5.5-acre Gansevoort Peninsula Park.