bagjack Brings Its Technical Know-How to the Sport of Golf
Previewing an upcoming collaboration with HYPEGOLF.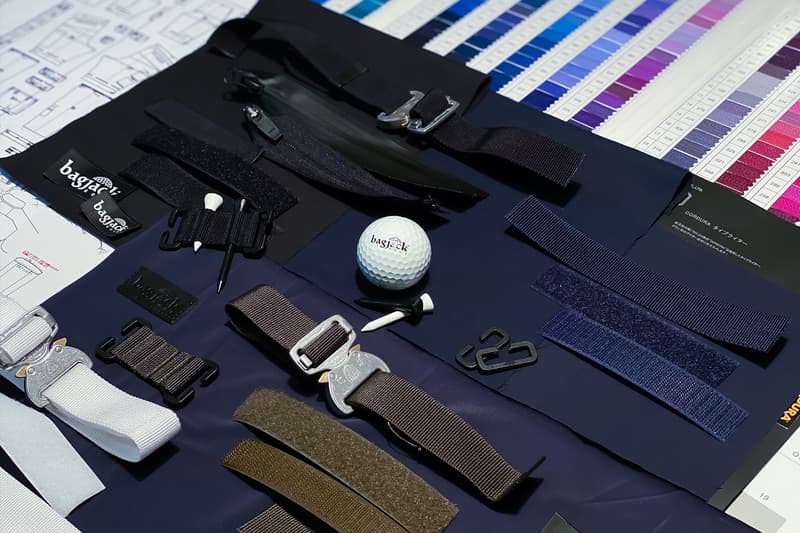 1 of 5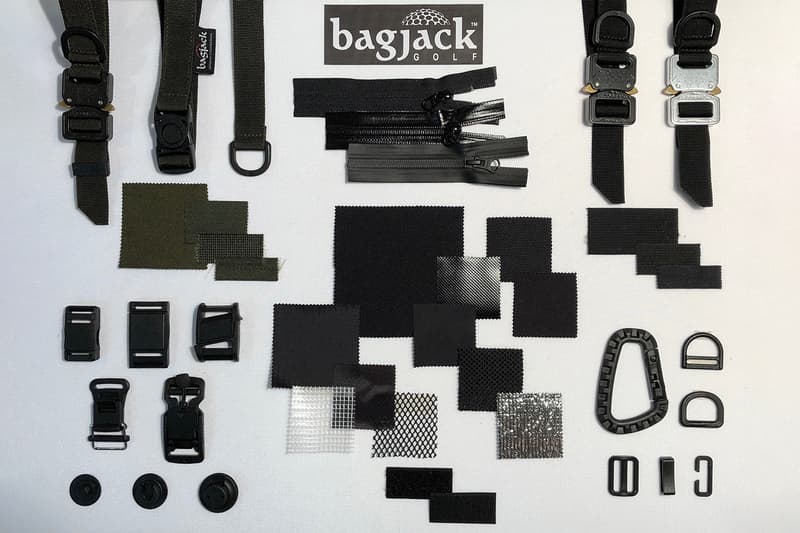 2 of 5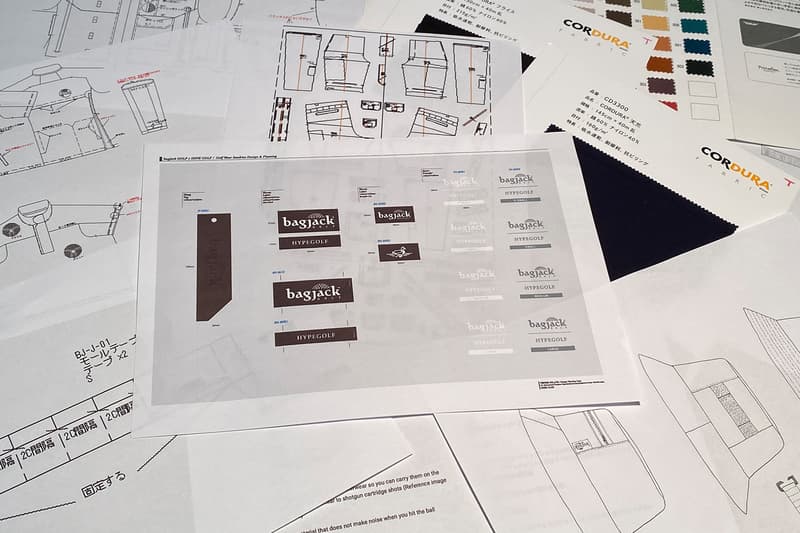 3 of 5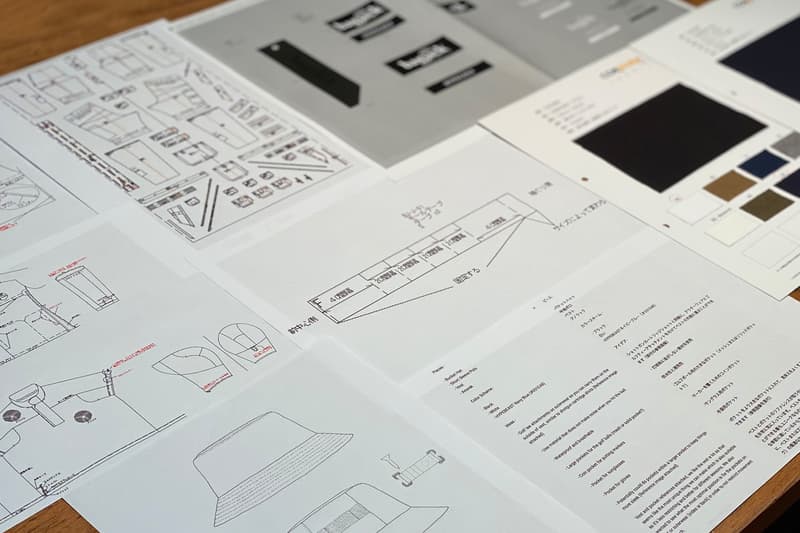 4 of 5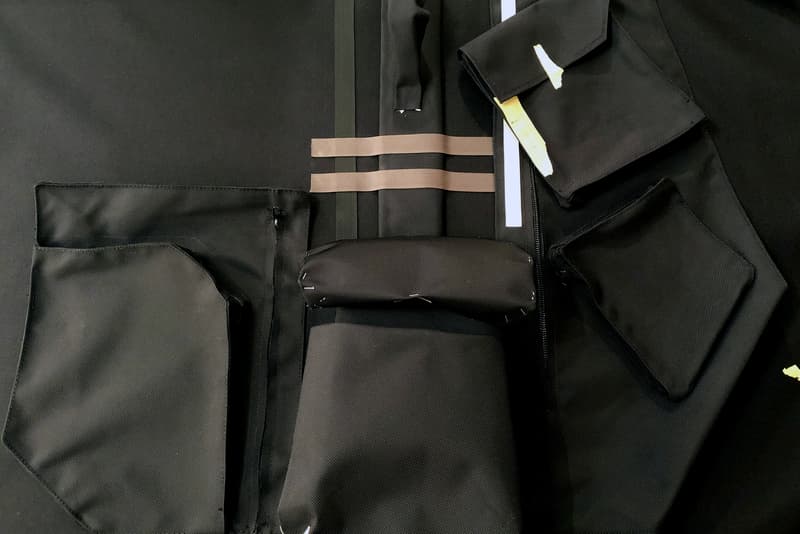 5 of 5
Since its introduction in 2019, bagjack GOLF has continued to garner our attention with its technical approach as a golf outfitter. While purists do continue to favor the apparel often associated with the sport, there are just some lifestyles that inhibit multiple changes of clothing and single-purpose attire. Urban settings with limited space, busy schedules, and public commuting all factor in when trying to pick out a wardrobe that enables you to continue playing your favorite sport while balancing out other aspects of life.
Now, largely due to the pandemic, the sport of golf is experiencing an explosion of new players from all walks of life, player's that don't have the luxury of blocking out an entire day for a match or a vehicle to carry a spare change of clothes from their apartment to the course. In fact, this is exactly why golf giants like Callaway have set their sights on driving range operators TopGolf Entertainment.
With HYPEGOLF's growing interest in the world of golf apparel, we reached out to bagjack GOLF to collaborate on a collection that would check all the boxes for us. Something that could be worn at work/outside of a golf course, protect us from the elements, and absolutely comfortable for all 18 holes — with Berlin's already-proven bagjack name tied to this, we already knew there would be a high level of technical details to play with.
Releasing on April 9, we caught up with our collaborators to let them explain exactly what went into this functional multi-purpose golf capsule.
HYPEGOLF: Can you walk us through this collaboration with HYPEGOLF?
Jun Kuniyasu/bagjack GOLF: Sure. There are a total of nine types of apparel, one bag, one hat, and two accessories that will be released in this capsule. Each piece of clothing is made with soft CORDURA, a light nylon material that can be used for making more athletic types of clothing like short-sleeved shirts, utility pants/shorts, and the UV-cut vest. These pieces are quite stretchy and are easily stored. They also dry quickly and are excellent for keeping cool in the summer heat. The stretch short-sleeved polo shirt is water-wicking, quick-drying, and made for practicing in.
The bag is a Berlin-made daypack with a cobra buckle that can be used in any situation. The bucket is pretty cool as it allows you to attach golf tees to the webbing and it's made with the same material as the anorak and pants. We also have a golf ball with the NEW Pro V1 logo
How was the approach to this collaboration different from your normal releases?
At the request of HYPEGOLF, the first thing we decided to make was the anorak, vest, polo shirt, and bucket hat. The idea was to create a unique product that could be worn not only on the golf course but off the course as well. Golf balls, tees, markers, etc. can all be stored and carried via the design details and functionality of the garments. These details can be carried through to everyday life and add functionality outside the game of golf. We also finally added utility pants, T-shirts, and a daypack.
Since this is the first collaborative project for bagjack GOLF, we wanted to connect with the CORDURA material that bagjack universally uses in its bags, so we went with soft CORDURA Fabric. In addition, we also added a limited number of Navy options which will be the new color for bagjack GOLF. This overall is an opportunity to introduce the new style of bagjack GOLF to consumers.
There are a lot of details in each piece specifically made for the sport of golf. Can you talk a little bit about the tech and how this collaboration seamlessly transitions off and on the fairway?
Take the vest as an example, it's got plenty of storage space in the front, sides, and back, and is designed to look like a wearable storage bag. On the turf, you can store balls, tees, markers, green forks, gloves, etc. In town use, you can store smartphones, wallets, keys, sunglasses, etc. — all in the same space. In the sunglasses pocket, there is a removable cloth that can be used to clean eyewear. If you don't use it as a lens cleaner, you can also use it as a golf ball wipe.
The clothes can be used in various situations and are very convenient regardless of what situation you are wearing them for. The bagjack bag and accessories themselves can be customized not only for safe transport but also for your own style, depending on the user's needs. It's a bit over-engineered, but we would like to propose a style that can be arranged and expanded into various facets of life depending on the user.
Which is your favorite piece from the collaboration?
All products. Every product has a story of new attempts and journeys. These are all products that I want to actually wear and use.
While many know the bags, what was the idea behind starting the bagjack golf-focused division?
It all started when we asked the bagjack designer Peter to make a unique bagjack golf bag. I've always been a big fan of bagjack products, and I thought it would be great if I could enjoy golf with bagjack products. During the actual meeting and discussion, Peter asked me what kind of idea I had of a golf version of bagjack. At a later date, I decided to show Peter an idea that could be used for golf and a prototype of a golf bag that I wanted to make with bagjack. Peter has never made a golf bag in the past, and bagjack has no apparel manufacturing infrastructure, so he had the opportunity to try it as a whole new golf brand. And thus the brand was born.
In addition, a lot of golf wear is made with the assumption that you will change clothes in the locker room before you arrive at the course and play. Our clothing is ready to wear from city to course. The texture, color, patterns, and even logo are styles that don't need to be separated from course use and daily wear. bagjack bags have a unique flavor that blends into the style of the user, in the city or anywhere, creating a very sophisticated and stylish image. We want you to enjoy it not only in the golf scene but also in your everyday life.
What sort of golfer is bagjack GOLF made for? What has the response been like for the brand?
BJG is not only for fans of the original bagjack products. It's for those that like the style and functionality of it all and wish to incorporate that into the golf scene.
For example, in golf, those who do not like the clothing and styles that dominate the market can turn to us. If you are interested in a consistent style that you use for everyday wear to the sport of golf, then bagjack GOLF products could work for you.
Currently, we are only in the men's category, but we ultimately want to make products for everyone regardless of gender or age. Even if you didn't know the brand bagjack before, I hope you will like the authenticity of the products and the original designs of bagjack GOLF.
Customers who have purchased it say once they buy one item, they then feel they have to get a whole outfit of bagjack GOLF. Our course belts with cobra buckle and the Cap series with the zip pocket are especially popular. We have also received feedback that some feel bagjack GOLF is too pro-oriented and a little on the expensive side. We are factoring this bit of info into our future developments.
With COVID-19 disrupting 2020, it seems like the interest in the sport of golf is at an all-time high. What do you think is driving the growth of the sport? And did you notice any changes in sales or interest for bagjack GOLF?
Due to the COVID-19 epidemic, I feel that I have been forced to live a stagnant life with less entertainment. This is not necessarily a bad thing as it can promote a healthier lifestyle — shifting to the idea of ​​wanting to live a healthier and more enjoyable life. When playing golf, you are outdoors and immersed in the scenery. I feel that people have realized that Golf is a sport where people can meet, enjoy company, and communicate.
The previous image of Golf is that it is for rich old people. However, with the adoption of the sport by young players, there's this new style and shift that is happening for the first time. It's contagious too, whether it be going to the neighborhood driving range or playing during weekdays for lower entrance fees, people are catching on to the sport as a great pastime. I didn't know before but playing with close friends in the sun is such a pleasant and enjoyable experience. We have got a lot of expectations and support from people all over the world so we hope that we are able to share our style and our take on the golf lifestyle with the rest of the world. Not only will our interest in golf continue to grow, but the sport in general will. I feel it.
Do you see bagjack GOLF more for golfers or would you rather it become a fashion brand rather than sportswear?
I can't say this at this time. We will continue to develop unique products and styles with functionality as the GOLF brand, but it is fun to incorporate our products into everyday fashionable items. Just live your life and I'll be happy. We never want out brands or our products to be taken to that level where it needs to be overanalyzed.
View this post on Instagram