Hulu Orders 'How I Met Your Mother' Sequel Starring Hilary Duff
The Disney alum will produce and star in 'How I Met Your Father'.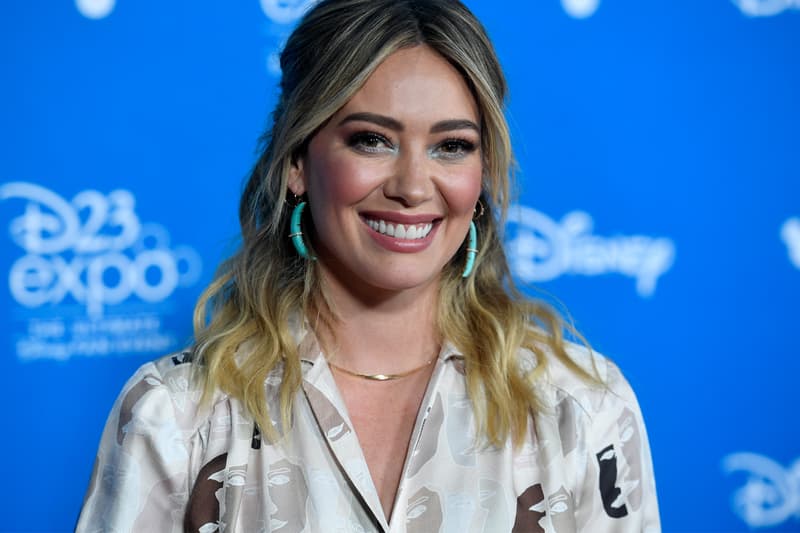 Hulu has officially ordered a How I Met Your Mother sequel series aptly titled How I Met Your Father.
The straight-to-series order is set to star Disney's Lizzie McGuire alum, Hilary Duff, who plays protagonist Sophie, telling her son the story of how she met his father. Sophie's story begins in 2021, as her close-knit group of friends are in the middle of figuring who they are. The setting is similar to the original How I Met Your Mother where audiences fell in love with the dynamic between Barney Stinson (Neil Patrick Harris), Ted Mosby (Josh Radnor), Robin Scherbatsky (Cobie Smulders), Lily Aldrin (Alyson Hannigan) and Marshall Eriksen (Jason Segel).
Carter Bays and Craig Thomas, the original creators of the show, will be onboard as executive producers for the upcoming sequel. Duff will also produce the series in addition to starring, telling Variety, "As a huge fan of How I Met Your Mother I'm honored and even a little nervous that Carter and Craig would trust me with the sequel of their baby. Isaac and Elizabeth are brilliant, and I can't wait to work alongside them and all of their genius. Just fangirling over here getting to join the Hulu Originals and 20th families. I realize these are big shoes to fill and I'm excited to slip my 6 ½'s in there!"
How I Met Your Mother first aired in 2005, and after over 200 episodes, the show took its final bow in 2014. Bays and Thomas alludes to the iconic show with the statement, "Kids, I'm going to tell you an incredible story: It's the story of how two writers got lucky enough to make their dream TV show for nine seasons and now get to pass the torch to an inspired new creative team with their own incredible story to tell, the story of 'How I Met Your Father'."
It is currently unclear whether or not the new show will tie into the original or have any overlapping storylines.
In other entertainment news, Aziz Ansari's Master of None season three is coming to Netflix later this May 2021.