Bonhams Officially Acquires Online Collectible Auto Auction Platform, The Market
The Market is one of the leading and fastest growing online marketplaces for classic car and motorcycle collectibles.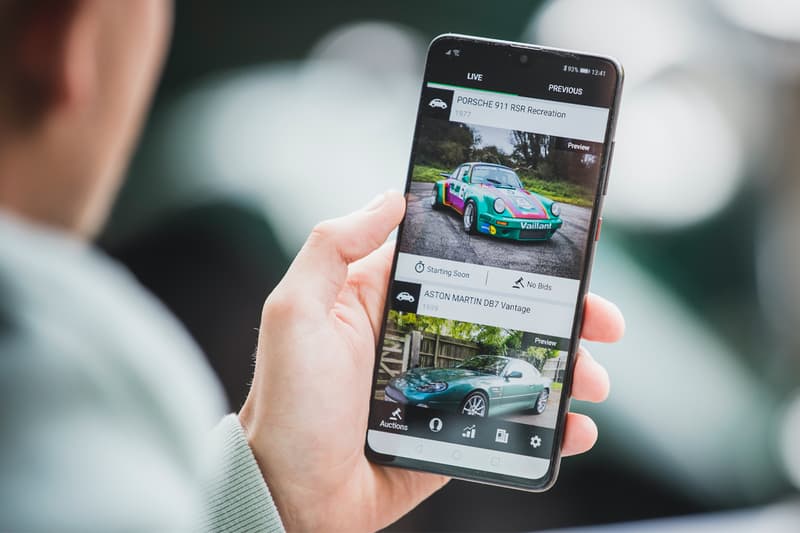 Bonhams has officially announced that it has acquired The Market, one of the world's leading and fastest-growing online marketplaces for classic and collectible motorcycles and cars. The digital auction site was founded in Oxfordshire in 2017 and taken the automotive collectibles industry by storm.
Just last year, The Market sold around a total value of $18 million USD (£13 million GBP) in vehicles, growing its turnover by approximately 300% compared to the previous year. The exceptional auction results are in due part to the brand's focus on transparency and investment into modern technology to better the customer experience. The company has now sold an impressive 94 percent of lots offered for sale.
Bonhams' purchase of The Market helps to grow the auction house's reach in the motor division. Managing Director of Bonhams Motoring, Maarten ten Holder said, "This acquisition is a perfect fit for Bonhams and is happening at an exciting time in the car auction world. For the first time a classic car auctioneer will now offer cars at all price points, around the clock, to collectors wherever they are in the world."
Tim Joslyn, who is the founder of The Market, comments on the newfound partnership stating, "The combination of such a prestigious auction house, representing traditional high-end car auctions, with our premier digital offering will create an incredible opportunity to reach a wider, more global audience."
In case you missed it, Mansory's Ferrari F8 Tributo "F8XX" is as hardcore as it gets.