Farm Rich Teams up With Disney for Baby Yoda Cheesy Tots and 'Frozen' Mac and Cheese Bites
Filled with real cheddar cheese.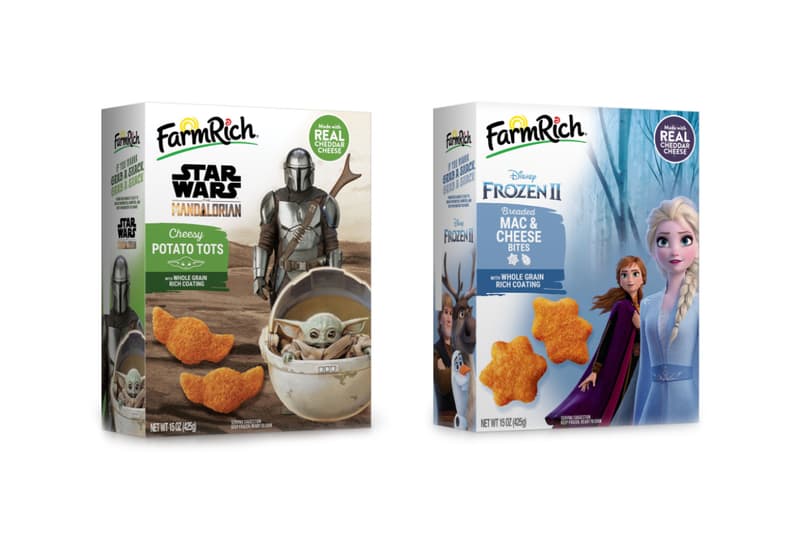 Farm Rich and Disney have turned Baby Yoda into fun, edible cheesy potato tots. The viral The Mandalorian character will be heading to the freezer section of major grocery stores, alongside Frozen-themed Mac & Cheese Bites.
The tots are made in the shape of Baby Yoda's head, round with protruding ears. On the surface is a semi-crispy layer of hearty whole-grain breading, offering a substantial bite to the cheesy potato fillings. The Frozen-themed Mac & Cheese Bites are shaped after snowflakes. Like the Baby Yoda tots, the Frozen bites are also breaded and filled with cheese. Both snacks are made using real cheddar cheese, and they both come with decorative packaging for avid fans.
Farm Rich and Disney's Baby Yoda and Frozen will be available at major grocery stores nationwide on May 4, Star Wars Day.
In case you missed it, check out Mattel's Collector's-Edition Baby Yoda plush.