Rare 'Pokémon' Card Signed by Tsunekazu Ishihara Sells for $250K USD
The near-mint condition card is signed by the president of The Pokémon Company himself.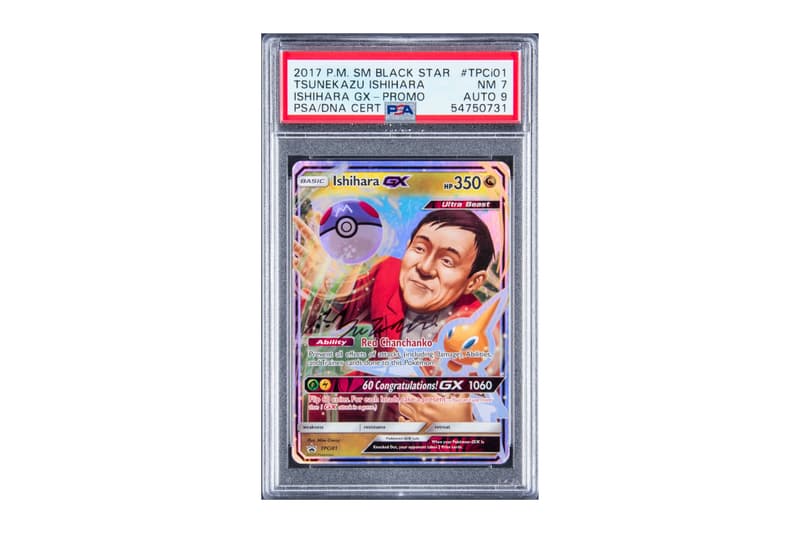 A very rare Pokémon card signed by and featuring the artwork of Tsunekazu Ishihara, The Pokémon Company's president, has recently sold at Goldin Auctions for an astronomical price. Selling for approximately $250K USD, the card is a limited piece that was only given to employees of The Pokémon Company for the president's 60th birthday in 2017.
The official name for the card is "2017 P.M. SM Black Star #TPCi01 Tsunekazu Ishihara Signed Pokemon GX Promo Card." The trading card was given a PSA grading of 7, with the signature graded to be 9. The president is seen accompanied by the Pokémon Rotom and a Master Ball. Ishihara has been a major driving force for many Pokémon innovations and milestones over the years. He led the original Red and Green games, as well as the Pokémon Trading Card Game and Pokémon Go phenomenon.
The near-mint condition card hit the auction block with an incredibly rare black-ink autograph on the front. The card received a total of 31 bids before receiving a winning bid of $247,230 USD.
Take a look at the card above.
Final Sale Price: $247,230

An all-time record for this card. pic.twitter.com/ebxM6G9W4i

— Goldin Auctions (@GoldinAuctions) April 25, 2021
In other trading card news, LeBron James' rookie card recently sold for $5.2 million USD, tying the record for the highest-selling sports card.