The Nissan Patrol NISMO Is a V8 Monster Heading for the UAE
Starting from $105,000 USD, the NISMO-spec SUV packs 428 HP and Formula 1 design details.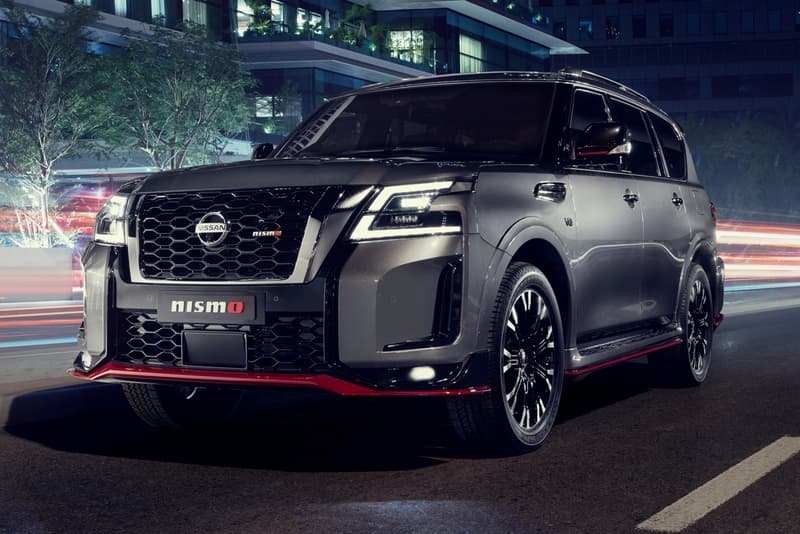 1 of 4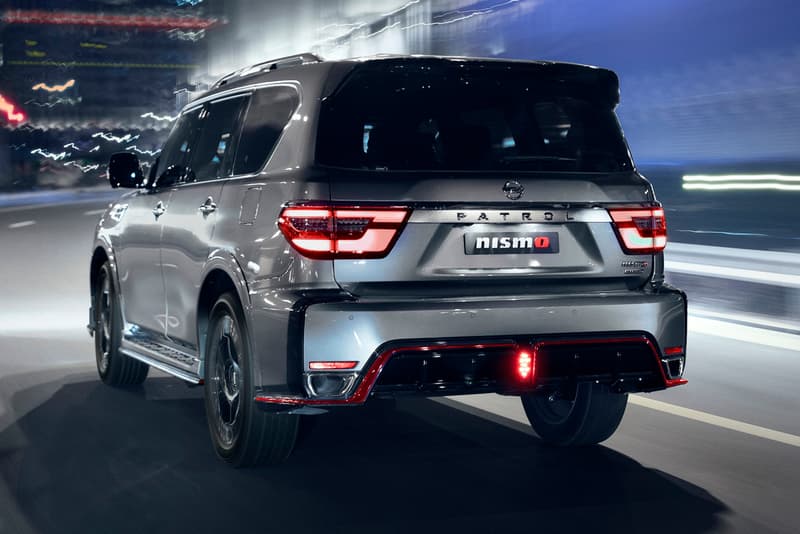 2 of 4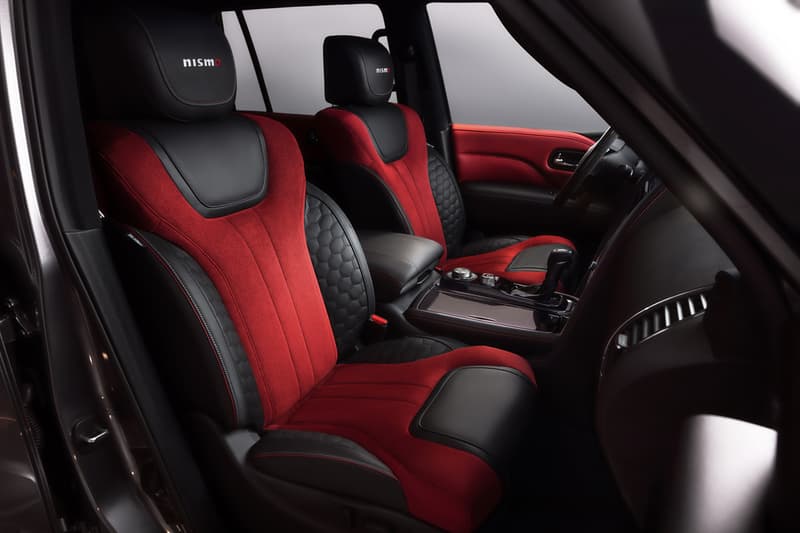 3 of 4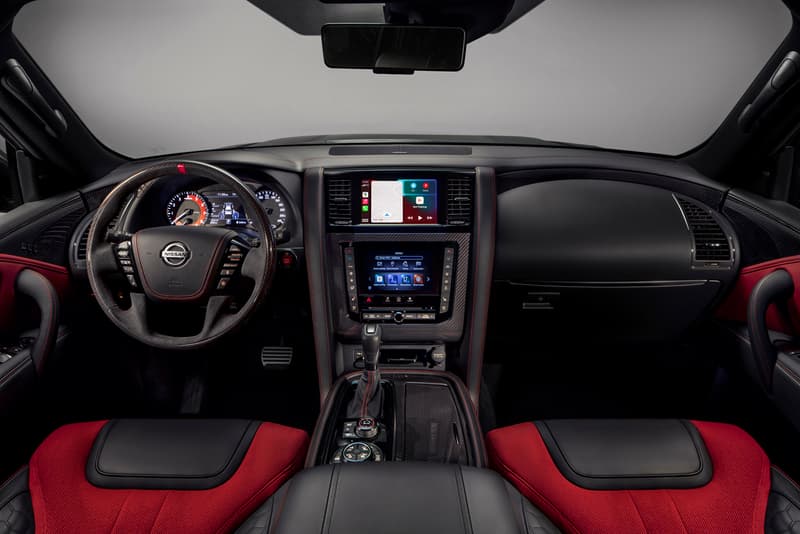 4 of 4
The long-awaited Nissan Patrol NISMO is finally here — sort of. Revealed during a virtual Expo 2020 Dubai event, this 2021 model year super-SUV will be coming exclusively to the United Arab Emirates and paves the way for a year of celebrations that mark the 70th anniversary of the Patrol, which originally launched back in 1951.
This NISMO-tuned version is without-fail the most extreme mainstream Patrol around — the award for possibly the most extreme version would go to this privately-owned tuned Patrol that beat a Porsche 918 in a drag race in an episode of The Grand Tour. Regardless, the NISMO one seen above still packs a hefty punch, delivering 428 HP and 560 Nm of torque from its V8 engine that's built by those who hand-built the Nissan GT-R V6 power plant.
Speaking on the machine, Mitsunori Morita, Chief Designer for NISMO said: "Designing NISMO road cars is both a challenge and a beautiful opportunity to express our passion for design on a superlative level. We designed Nissan Patrol NISMO with a unique customer in mind, one with a true passion for performance. We consider every finest detail to provide the most exciting and authentic experience to fuel the adrenaline and inspire the imagination of the excitement-seekers."
With that in mind, NISMO fitted the Patrol with a host of modern tech and technical upgrades including Bilstein shock absorbers and a body kit that's livened up with aerodynamic add-ons all around. The front end is centered around Nissan's signature honeycomb three-dimensional mesh grille, while horizontal chrome lines and new front lamps encase the large and in charge grile.
Elsewhere, we find a rear bumper housing a set of sports exhaust tailpipes and an LED rear fog light that's inspired by the Nissan Formula 1 car. Rims measure at 22 inches, while a host of NISMO details and branded touches round out the car's menacing design.
Take a look at the Nissan Patrol NISMO above, and enquire about the model at Nissan UAE stockists now. The NISMO model is said to launch this April, costing AED 385,000 ($105,000 USD) inclusive of VAT.
In other news, the Ford Bronco can now be ordered with aftermarket upgrades.