HBX Selects You Don't Want to Miss This Week
Featuring PLEASURES, Stüssy, UNDERCOVER, WACKO MARIA and more.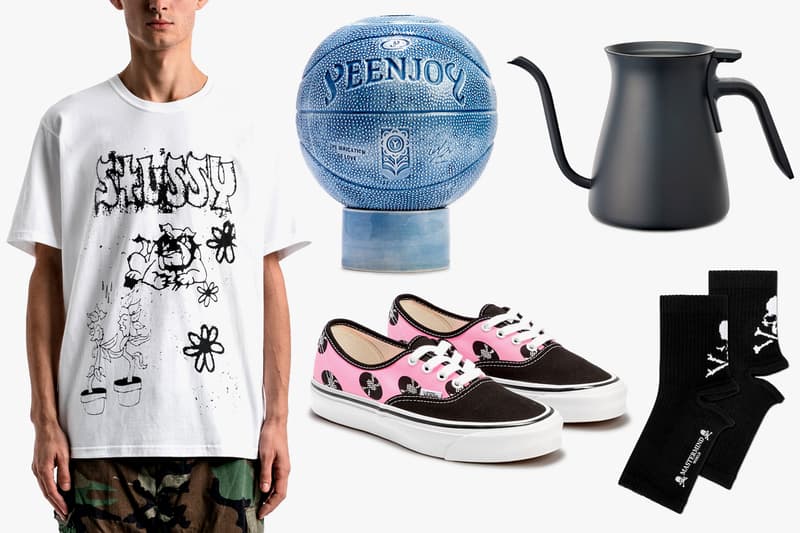 Ahead of the weekend, we have another installment of our HBX Select series that highlights the top offerings that help make up HBX's newest arrivals. Combing through the latest releases, we have picked out some of the best wares and accessories of the week.
Leading this week's list is the heat map tie-dye detail PLEASURES Eclipse Embroidered Hoodie, illustration graphic marked Stüssy Bad Dream Crewneck Sweatshirt and military functional F-LAGSTUF-F Jungle Fatigues Pants. Other standouts include the low-profile UNDERCOVER Destroy Cap, mastermind WORLD's Open Heel Socks and WACKO MARIA's latest Vans OG Authentic LX collaboration. Rounding up the selection is the YEENJOY STUDIOS Basketball Vase for incense diffusion and Kinto Pour Over Kettle perfect for tea or a cup of coffee.
PLEASURES Eclipse Embroidered Hoodie
Buy Now: $110 USD at HBX
Stüssy Bad Dream Crewneck Sweatshirt
Buy Now: $55 USD at HBX
F-LAGSTUF-F Jungle Fatigues Pants
Buy Now: $310 USD at HBX
UNDERCOVER Destroy Cap
Buy Now: $250 USD at HBX
mastermind WORLD Open Heel Socks
Buy Now: $75 USD at HBX
WACKO MARIA x Vans OG Authentic LX
Buy Now: $126 USD at HBX
YEENJOY STUDIOS Basketball Vase
Buy Now: $280 USD at HBX
Kinto Pour over Kettle
Buy Now: $185 USD at HBX