Lil Baby to Launch His Very Own Beverage Line of Rap Snacks
Coming in five vibrant flavors.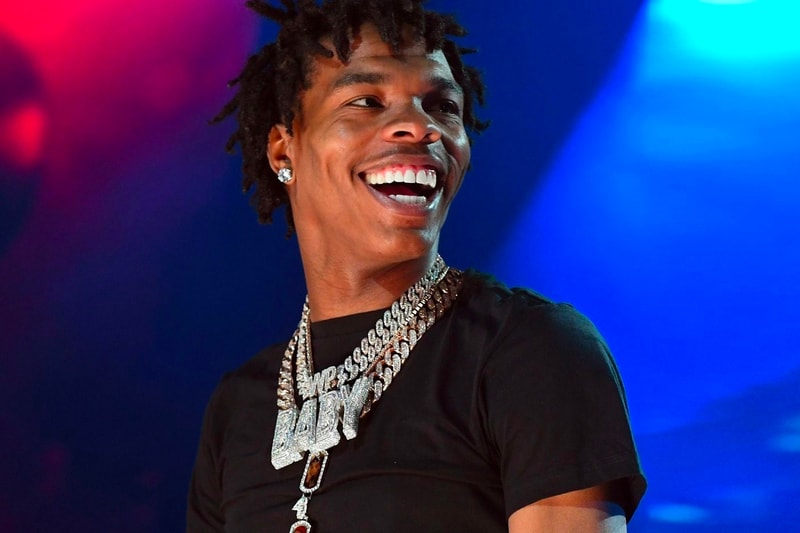 Lil Baby is getting his very own line of Rap Snacks: Lil Baby Oowee Lemonade.
The beverage comes in five vibrant flavors of Fruit Punch, Strawberry Watermelon, Mango Pineapple, Blueberry and Sweet Tea. Each flavor features a label showing some of the ingredients that make up the drinks. Fruit Punch, for example, is decorated with images of strawberries, pineapples, lemons and blueberries, next to an illustration of Lil Baby. In a statement, Lil Baby expressed his mentioned that a portion of the proceeds will be going to his BossUp foundation, philanthropic efforts aimed at helping build communities: "It's exciting to be a part of something that will lift people from my hometown and nationally through the BossUp Foundation. It's life-changing. I've never been a part of anything like this before."
There's no official release date yet for Rap Snacks' Lil Baby Oowee Lemonade, but the company notes it will be available later this year at select retailers across the U.S.
Fresh off the heels of a powerful Grammys performance, we're excited to announce Rap Snacks first beverage line featuring rap star @lilbaby4PF. The new line will feature five lemonade flavors—with a percentage of the profits benefiting organizations chosen by Lil Baby. #RapSnacks pic.twitter.com/rq3C8F6jyB

— Official Rap Snacks (@RapSnacksNow) March 15, 2021
In case you haven't yet heard, Travis Scott's CACTI Agave Spiked Seltzer sold out in under 24 hours.