OAMC Co-Founders Re-Purchase Onward Holdings' Minority Stake
Luke Meier and Arnaud Faeh have regained complete ownership of the brand.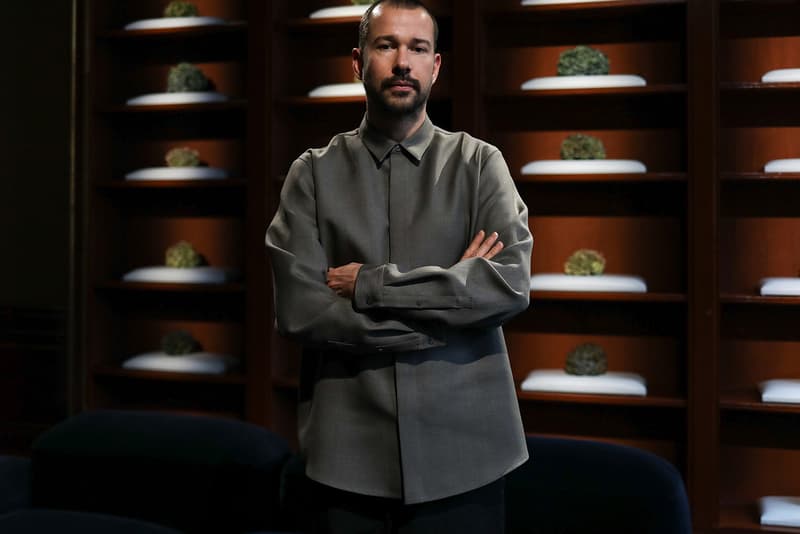 OAMC's personal brand of low-key luxury is not so dissimilar to that of Jil Sander, the fashion house jointly run by OAMC co-founder Luke Meier, but its appeal lies in how Meier and his partner Arnaud Faeh have infused the brand with streetwear's graphic appeal and the utility of genuine workwear, without losing the attention to detail afforded by Italian craftsmanship. The two labels also shared another link by working with Onward Holdings subsidiary Onward Italia until this month.
Jil Sander was fully-owned and operated by Onward until it was purchased by Only The Brave, whereas Onward only maintained a minority share in OAMC, which was officially bought back by Meier and Faeh on March 1. In the three years since Onward came on as a partner in January 2018, OAMC has begun collaborating with brands like adidas and fragment design, artist estates like Daniel Johnston and Constantin Brancusi and expanded its global distribution while presenting seasonal campaigns and Paris Fashion Week runway shows.
Though Onward Italia is based in Milan, Onward Holdings is headquartered in Tokyo. It operates a vast portfolio of domestic and international fashion brands and licenses, businesses that inclede ballet studios and restaurants and even various resorts.
Jil Sander and OAMC have also enjoyed explosive growth in Japan since Onward became involved with each, with a host of Jil Sander stores cropping up in the island nation and OAMC working with both large chain retailers and smaller boutiques across the country. Even with the new ownership arrangement future OAMC products to still be made primarily in Italy.
"Our partnership with Onward has been very successful and we are immensely proud of what we have accomplished together," Meier and Faeh offered in a statement. "The project has matured a lot over the past three years, while never veering away from our initial vision. We felt that this was the right time to regain full control over the company, and to put ourselves in the best position to bring the brand to yet another level. Our current enthusiasm and ambitions echo the state of mind that we shared when we started the project in 2018, but with so much more to build on and to expect."
As OAMC produces its Fall/Winter 2021 collection, it's preparing to debut a capsule celebrating Union LA's 30th anniversary.